Sky gazers in the United Arab Emirates are in for a treat on March 28 as five planets, including Jupiter, Mercury, Venus, Uranus, and Mars, will align in a small section of the sky shortly after sunset. This celestial event, known as a large planetary alignment, occurs when several planets gather on one side of the Sun at the same time.
Venus is expected to be the brightest planet among the five, while Mercury and Jupiter will be noticeable near the horizon. However, spotting Uranus may prove to be a challenge, as it is known to be the toughest planet to spot. The planetary objects will not form a literal straight line, but they will be visible in an arc shape as seen from Earth.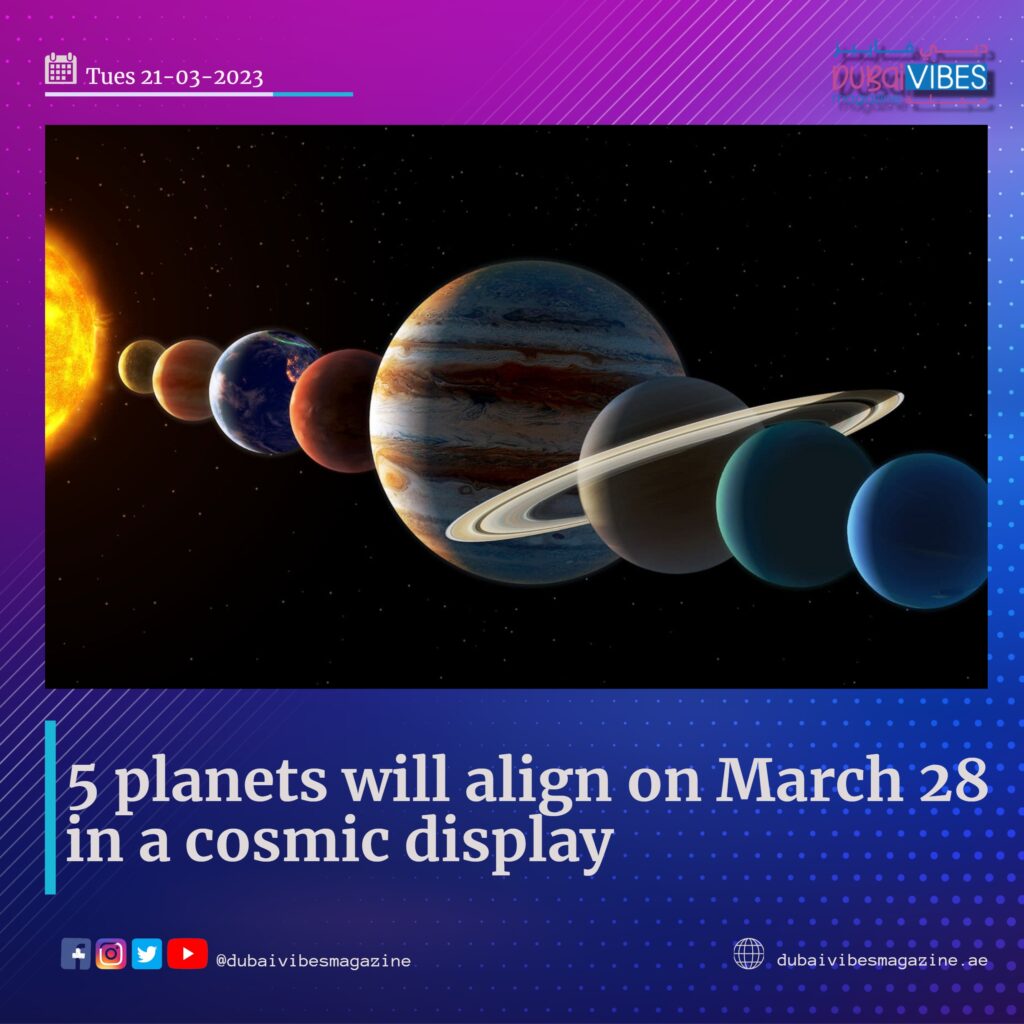 The good news is that sky watchers won't need any special equipment to observe the planetary alignment, though binoculars might come in handy to spot Uranus. This rare phenomenon last occurred in June 2022.
If you miss this alignment on March 28, don't worry. There will be several more planetary alignments visible from Earth in the coming months, including an alignment of Mercury, Uranus, Venus, and Mars on April 11 and 24. On May 29, Uranus, Mercury, Jupiter, and Saturn will align, followed by a rare alignment of Mercury, Uranus, Jupiter, Neptune, and Saturn on June 17. On July 26, Mercury, Venus, and Mars will align, and on August 24, there will be a mini-alignment of setting Mercury and Mars, and rising Saturn.
So don't forget to mark your calendars and prepare to witness the beauty of the planets aligning in the sky.