DUBAI, United Arab Emirates – A new restaurant has launched right in the heart of Deira for expatriates from the Philippines.
Bamboo Lagoon, located on the R Floor of Bristol Hotel, is offering a special 50% discount opening promo on the buffet that will run during weekends until March 21.
Bamboo Lagoon offers mixed cuisines in a cozy, laid back ambiance that reminds Filipinos of their favorite dining venues back home.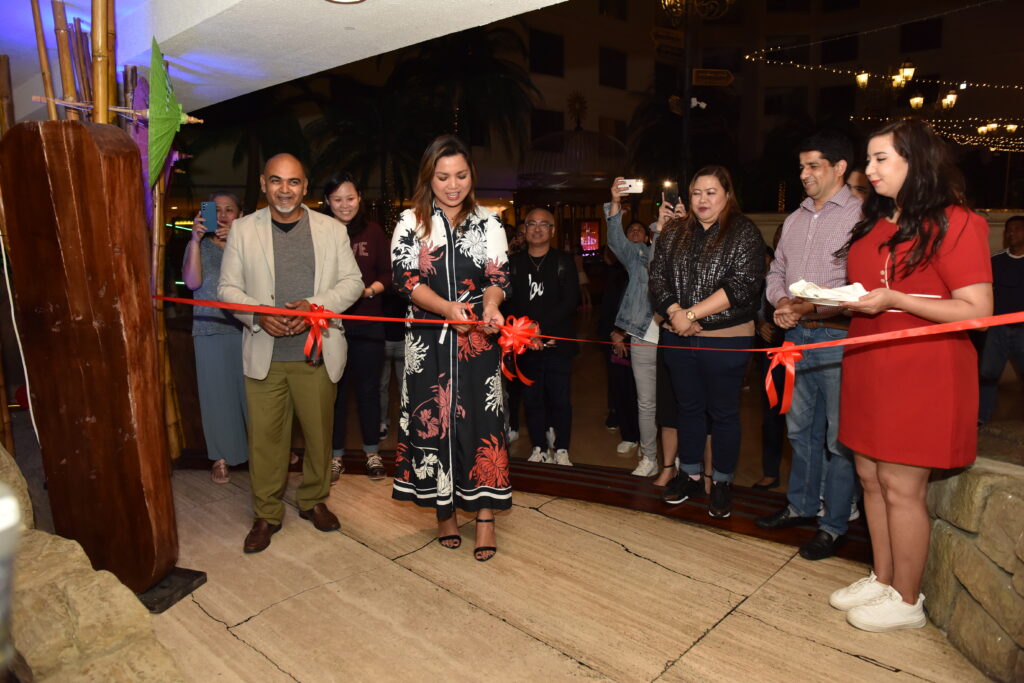 On the spread are Thai, Chinese, Japanese, Filipino and Arabic dishes prepared by the restaurant's team of chefs led by experienced culinary creators from the Philippines, Thailand and the Gulf region.
"This is a beautiful restaurant. We created it out of bamboos from the Philippines. People can come and enjoy the interiors, the waterfall and the great food," said the restaurant's management in a statement released to media.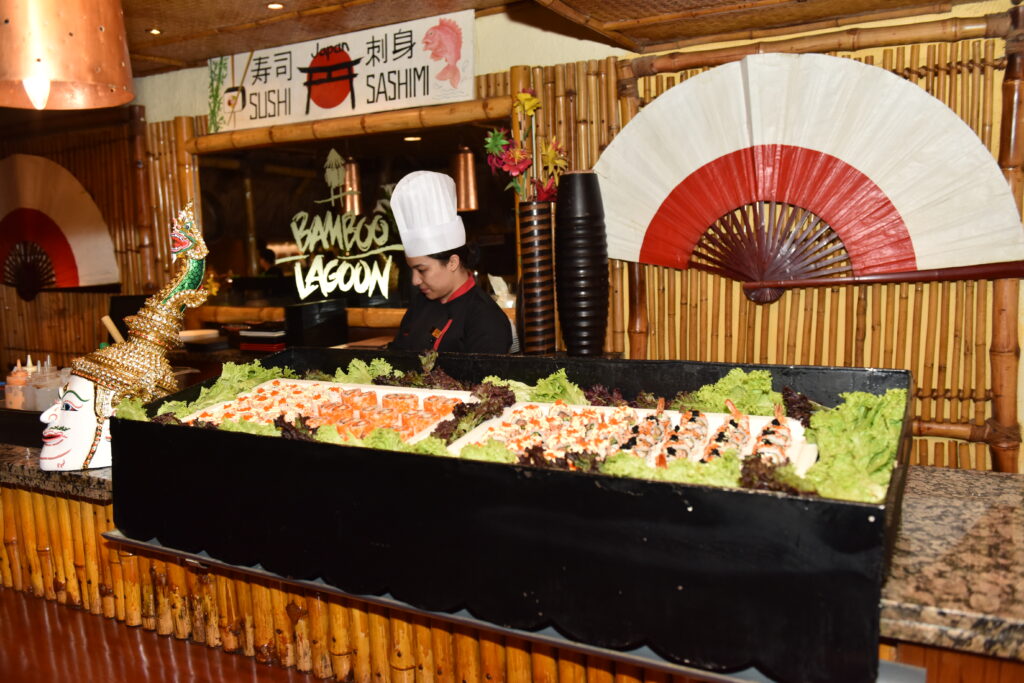 "We have a special promo – we offer a 50% discount on the special buffet that we will be having every weekend."
Bamboo Lagoon's executive chef, who is from Thailand, has a total of 18 years' experience in creating culinary wonders.
The restaurant also has a seasoned Filipino chef, who has with him 17 years of cooking Philippine delicacies like sisig, kare-kare and bulalo;  and has been with the opening team of five Dubai dining venues.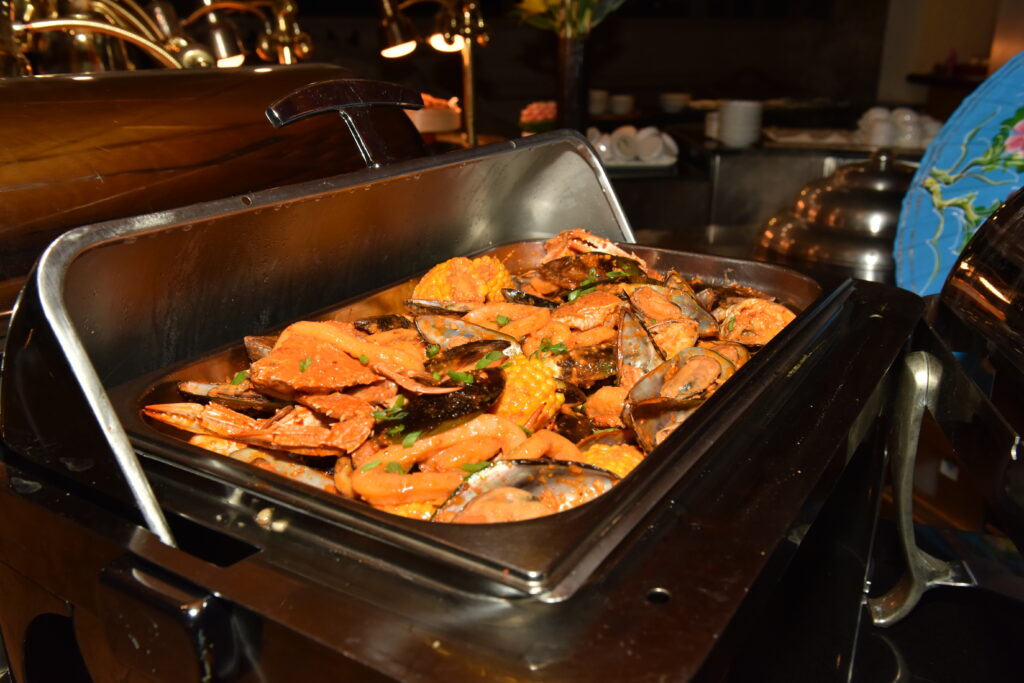 "We will offer the best dining experience to our customers. We have a range of specially prepared dishes for them," management said.
Bamboo Lagoon has six stations – a sushi bar; a teriyaki corner; Chinese specialties; soups and appetizers; a salad bar; and desserts.
Musicians also perform live on stage during evenings.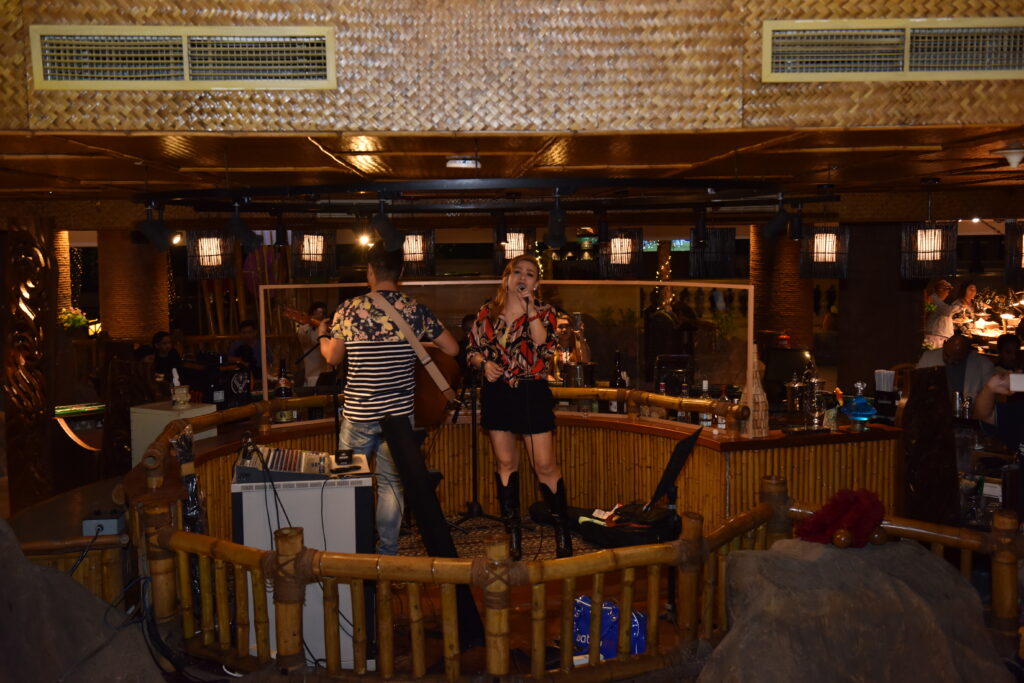 Bristol Hotel, formerly J W Marriott Hotel, is located behind the Muraqqabat Police Station in Salahuddin St.