An Emirati with a heart for helping expats in need.
The United Arab Emirates is thought to be the home of millions of expatriates from various nations, races, and cultures. Despite being a diverse community, the country has evolved in peace and harmony over the decades. Locals and expats coexist, looking forward to a brighter future and progressing along the path of development.
Emirates International Holdings Group LLC's Chief Executive Officer, Abdul Razagh Mohammadi, says hard work and dedication are the keys to success. He has always believed that honesty is extremely important because it can save one's dignity and can help you succeed in any endeavor you undertake.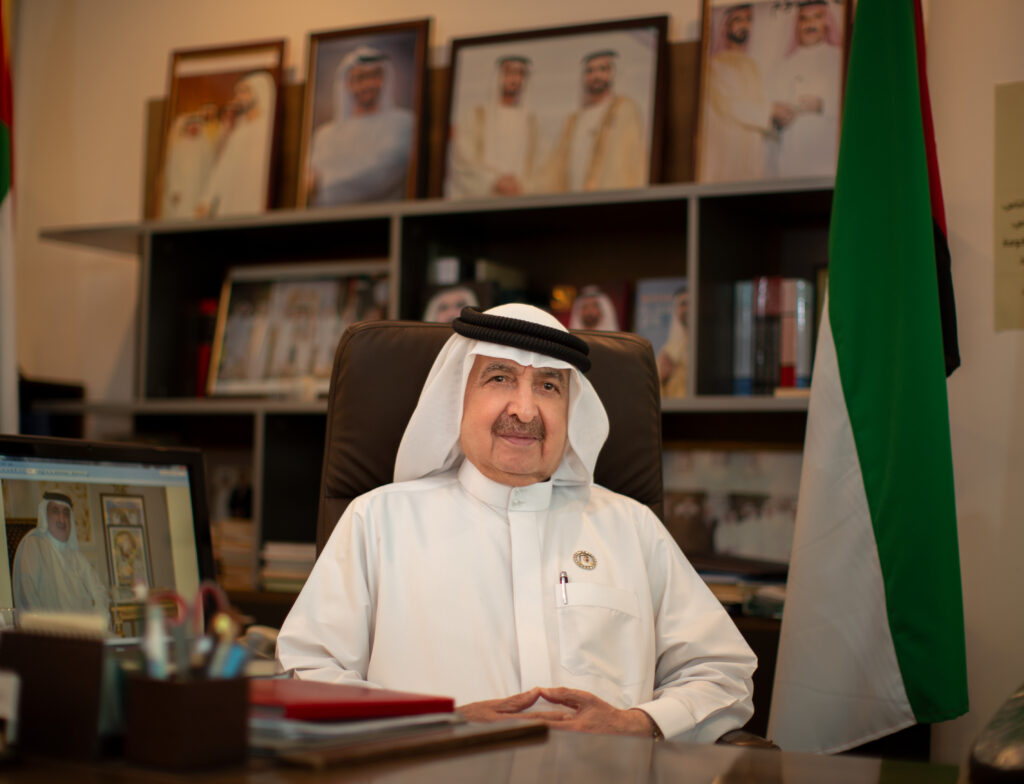 Abdul Razagh is also referred to as 'Abu Nader'. He owns the Philippine Supermarket in Dubai, which was founded 20 years ago. This idea arose when he considered how he could help Filipinos in Dubai experience the Philippines even though they were far from home.
"Throughout my business career in Dubai, which spanned over 30 years, I studied different nationalities and found that Filipinos have something to offer that I appreciate more than other nationalities," he said.
He also stated that when it comes to work, responsibility, and business, Filipinos are the most trust-worthy, and they will not betray you as long as you support them.
Before deciding to launch a breakthrough supermarket that will cater the Filipino community, this Emirati national thoroughly researched the Filipino culture to distinguish their likes and dislikes, as well as study the Filipino tradition. He discovered that if you make Filipinos happy, they will give you more. To fully grasp everything, he took his studies to a more experiential level, traveling to the Philippines to study the community systematically.
He also shared, "One of the distinct qualities I noticed about Filipinos is their love for food. I consider that to be part of their nationalism. In comparison to the rest of the world, you feel the closest to your country. It is because you respect the culture and customs of your country."
It is Abu Nader's initiative to provide Filipinos with Philippine products that allows Kabayans in the UAE to feel at home no matter how far they are from home.
Deeper than a supermarket
Aside from starting a business that is in line with Filipino culture, Abu Nader is an angel to all Filipinos because he helps these people without hesitation. This kind of Emirati even hired some Filipinos who were looking for work in the UAE.
He also extends his hand to assist needy Filipinos, especially during the pandemic, when everyone is concerned about their lives. He distributed food baskets to Filipinos who had lost their jobs and those who were on visit visas.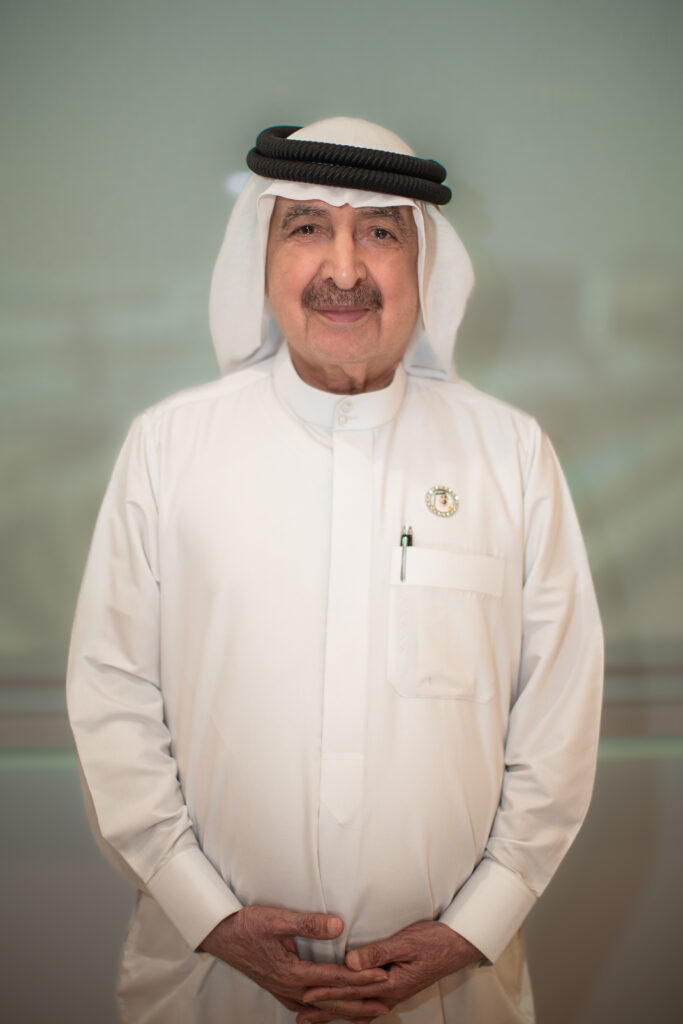 "My biggest objective in life is to help people, so when I am in my supermarkets and I see someone looking for a job, or having a problem, I tend to help them," he said.
He is the type of leader who ensures that he becomes an inspiration to everyone. He is a hands-on business owner who works almost 24/7, just to ensure that all of his employees are safe and sound. He always has a helping hand for every Filipinos who needs his assistance.
Abu Nader is a strategic leader who is constantly on the lookout for goodness and generosity. When there is a problem or a complaint in his workplace, he resolves it immediately. He wishes to keep everything as smooth and pleasant as possible.
His message to all expats is, "Be more hardworking and faithful to your responsibilities." As a resident of this nation, if you are honest and good, we will certainly repay you. Keep working hard and remain loyal to your country and ours."
History of Philippine Supermarket
The Philippine Supermarket was founded by its CEO Abdul Razagh Mohammadi famously known as Abu Nader.
Its first branch was inaugurated last 2005 in Satwa, Dubai, UAE., catering a wide variety of Filipino products to the UAE market, including food and non-food items. Its affiliations with distinguished manufacturers in the Philippines, and the hope to delight its customers with a wide range of high-quality products at reasonable prices.
Due to his deep love and compassion for Filipinos, and with his aimed to operate in a bigger space to serve larger number of market. The Satwa branch was closed and the Muraqqabat branch was inaugurated last 2009. Our supermarket caters a wide variety of Filipino products, from basic commodity goods to cosmetics and beauty products. That being said, Philippine Supermarket became the 'go-to' store for all Filipino grocery needs. An oasis of comfort away from home.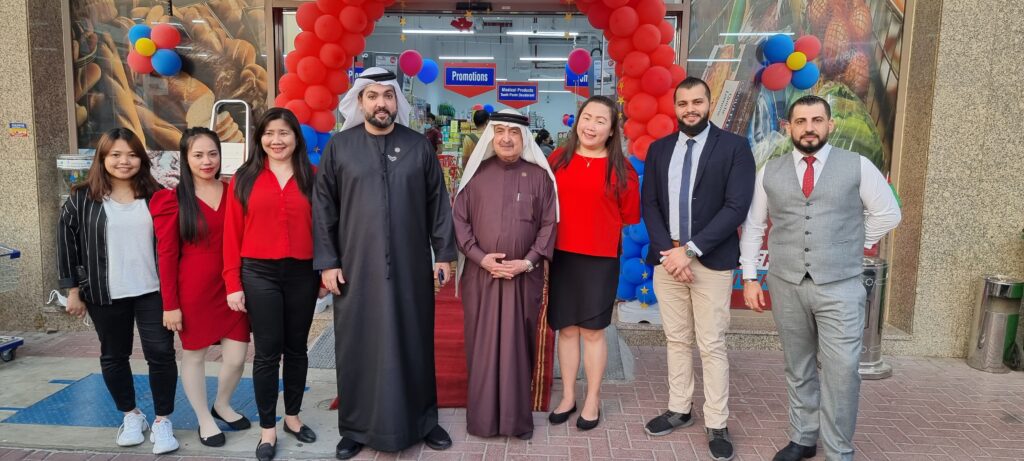 That being said, Philippine Supermarket became the 'go-to' store for all Filipino grocery needs. An oasis of comfort away from home.
Our Karama branch was opened February 2022, which is in addition to its main branch in Muraqqabat. We are working on opening more branches across the emirates. As we expand throughout the region, we aim to provide a broader selection of Filipino products. While ensuring that our customers are rewarded for every penny they spend in any of our branches.