The Filipino Institute- Abu Dhabi, under its Success Wisdom Management Consultancy and Training License, is extended by the Abu Dhabi Centre for Technical and Vocational Education Training (ACTVET) on April 28, 2022.
The Filipino Institute has been delivering excellent education and adequate training for more substantial learning and certifications to the Filipino population in the United Arab Emirates. The institution is in the emirates for six years and continues to serve Filipinos and other ethnicities.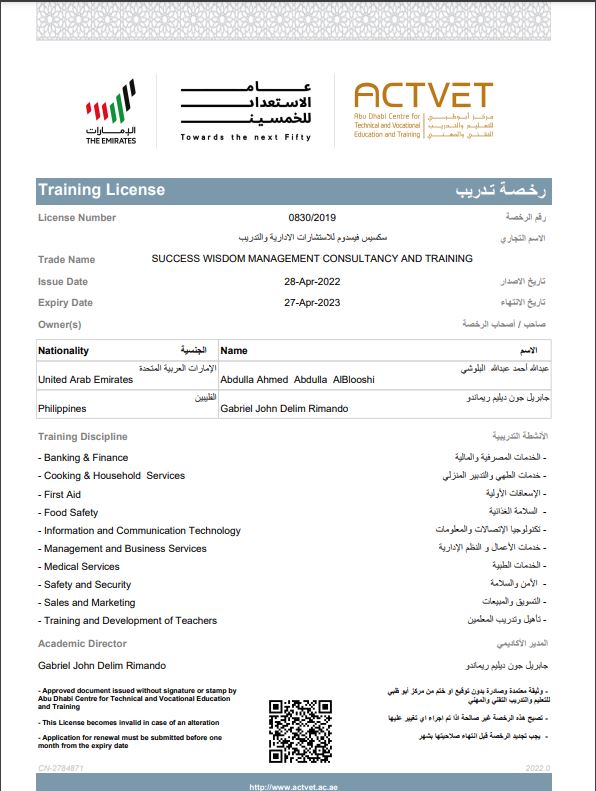 Medical services, banking and finance, cooking and domestic services, first aid, food safety, information and communication technology, management and business services, safety and security, sales and marketing, and training and development are available at the institution.
Filipino Institute is under the supervision of its founder and president, Mr. Gabriel John Delim Rimando.