Dubai Food Festival (DFF), the region's largest annual food festival, has transformed Dubai's gastronomy scene since it began in 2014. DFF was launched with the aim of showcasing Dubai's diverse, dynamic and innovative food scene featuring  over 5,000 restaurants across  the city. Since then, the festival has undergone significant evolution, with a focus on fast-tracking change and creating new gastronomic experiences for visitors. From ever changing concepts, to enduring favourites, the festival has continually looked to evolve its offering and provide visitors with the very best of Dubai's vibrant and eclectic food scene.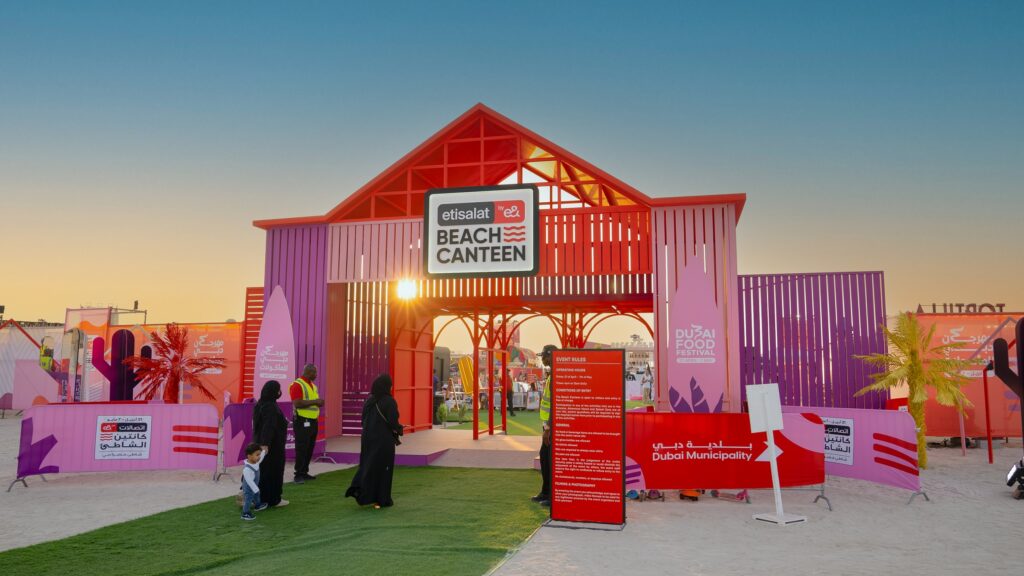 The first year of the festival was a significant milestone, with the introduction of Beach Canteen. across three different beachside locations. Prior to this pop up dining locations outside of hotels and key restaurant areas was not possible. It was the first of its kind in Dubai, and was a huge success; attracting visitors from both Dubai and across the region. The Dubai Food Festival has become a catalyst for change in the city's dining scene, and has also driven change in the live music scene across restaurants in the city, and in subsequent years, the festival continued to evolve, with a greater focus on outdoor food options, and the continuation of food trucks and pop-up dining options across Dubai's beautiful beaches and other locations. Evolving from being solely focused on hotel-based eateries and fixed destinations, the city's food scene has largely developed since then.
The inaugural year of the festival played host to an array of exciting events and concepts, some of which have remained whereas others have evolved and grown with the festival. Dubai Food Carnival was a core event in 2014, which showcased the city's vibrant gastronomy sector and a celebration of all things fun and food related. In the years following, this was replaced by activities across the city, with the carnival's masterclasses, workshops and live demonstrations living on today as Foodie Experiences.
The Grand Kerela Festival was a feature of DFF in 2014, which was split into a business exhibition, 3 days of open competitions for UAE students and showcasing traditional food from various cultures around the world. The event proudly celebrated diversity and cultural understanding, and this concept remains at the core of DFF's ethos with its focus on Hidden Gems and the recent Street Food Festival held in Karama.
Emirati flavours have been a central component of DFF since its start, with a number of Emirati eateries Dubai Restaurant Week, Beach Canteen and all other festival activities. These include Logma, which has been a regular feature of Dubai Food Festival, as well as Sheikh Mohammed Bin Rashid Al Maktoum Centre for Cultural Understanding, which showcases how food is central to Emirati culture, gathering together friends and families. As the festival has evolved, more and more Emirati restaurants have emerged and since been included in the festival, such as Aseelah, Al Fanar, Siraj, Saba'a, Al Khyma and many more.
Over the last decade, Dubai Food Festival has continued to enhance the quality of its offerings, collaborating with international celebrity chefs, media personalities, international athletes and gastronomy pioneers to provide guests with unforgettable experiences. Some of the most significant stars to collaborate with the festival include Australian MasterChef stars George Calombaris and Gary Mehigan, Manu Feildel of 'My Kitchen Rules', well-known F&B figures Matt Moran, Shannon Bennett, Jason Atherton, Sanjeev Kapoor, Mohammed Ofali, Greg Malouf and Chef Manal Al Alem and tennis superstar Serena Williams.
One of the key objectives of the Dubai Food Festival has been to showcase Dubai as a hub for homegrown talent and highlighting the array of hidden gems throughout the city, as well as a large focus on food innovation and sustainability. To achieve this, the festival has continually partnered with and championed Dubai based food brands, and sought to offer small, homegrown eateries an impactful platform. These include casting a spotlight on now prominent home-grown eateries such as The Maine, Raw Coffee Company, Vietnamese Foodies, Orfali Bros, Maiz Tacos, BB Social, Avli by Tashas, Arabian Tea House, Akiba Dori, Kinoya and High Joint to name a few which were previously start-ups and today are signature Dubai-based destinations for foodies. Founded by local entrepreneur, Dr. Hamad Al Awar, High Joint has won multiple awards and has collaborated with various brands in the region, similarly to eateries such as BB Social or Akiba Dori, which have since expanded considerably with.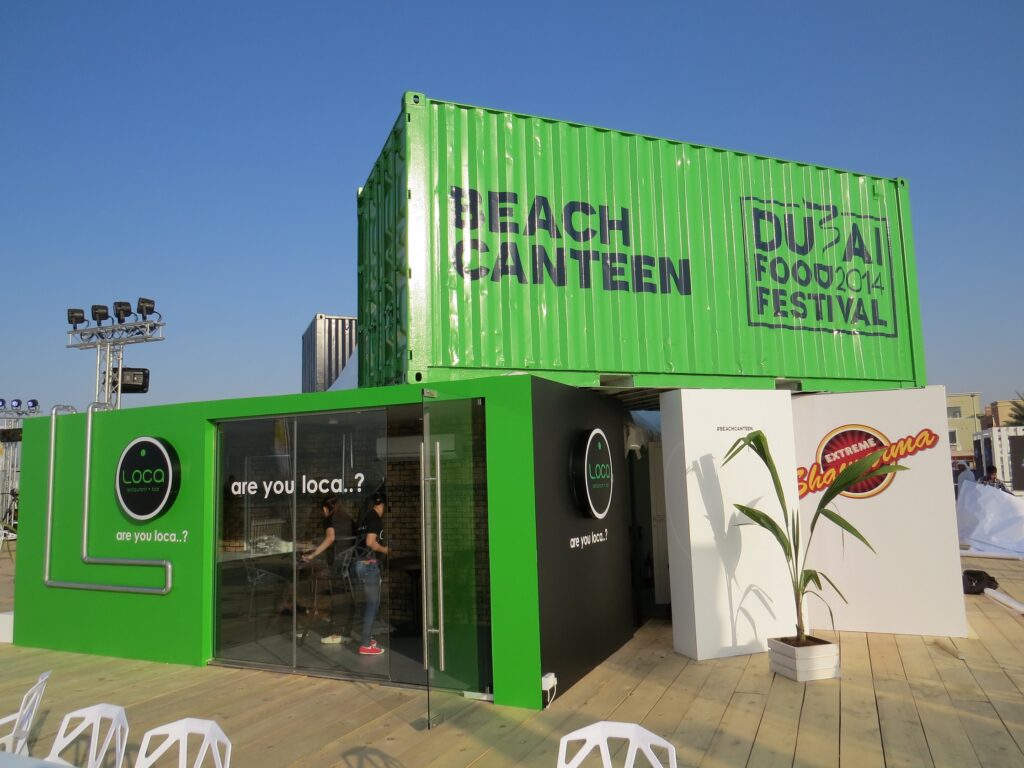 The continued success of DFF can be attributed to a number of factors, one being the unwavering support of the city's hospitality stakeholders and partners who have been pioneers of the festival from its inception. The city's ever-evolving food scene has also supported the development of the festival, with chefs and restaurateurs throughout Dubai continually aligning with global trends and providing residents and visitors with unmatched experiences. Over the past few years, the city has also welcomed a number of awards and accolades, with the coming of MICHELIN Guide Dubai in 2022, being the first destination in the region to have welcomed the coveted guide, as well as Gault&Millau the same year, and Dubai restaurants populating a number of the top 10 spots of MENA's 50 Best Restaurant awards over the last two years.
The Dubai Food Festival, now in its 10th edition, has also become a key event in Dubai's annual Events calendar. The festival has helped to promote Dubai as a global destination for food tourism, with many visitors coming to the city to experience its unique dining scene, and planning their trips to Dubai around the festival. Dubai is now home to around 13,000 diverse restaurants and cafés drawn from the cultures of more than 200 different nationalities represented in the city. From home-grown eateries to gourmet institutions and fine dining restaurants, right through to relaxed food halls, hidden gems and neighbourhood cafes, which together represent Dubai's internationally recognised gastronomy scene.
As the festival continues to evolve, it will undoubtedly play an even greater role in shaping the future of Dubai as a global tourist destination with a buzzing gastronomy sector, offering any taste travelers desire, from unique ingredients across all types of cuisine from around the world in one city!
For more information, please visit https://www.visitdubai.com/en/whats-on/dubai-food-festival