The Stables is back with a host of new signature dishes and exciting new activities from interactive horse racing nights and Saturday brunches to Sunday roasts
The Stables, one of Dubai's most beloved and iconic British gastropub, is proud to announce its highly anticipated relaunch, featuring a stunning transformation of its interiors and an enticing culinary experience with an all new menu. The Stables has long been a favourite destination for Dubai residents, known for its unique blend of rustic charm and modern elegance. With the recent makeover, guests can expect a visual feast as they step into the new and improved Stables, where rich textures, warm tones, and intricate detailing create an atmosphere that effortlessly transitions from cozy daytime gatherings to vibrant nights out.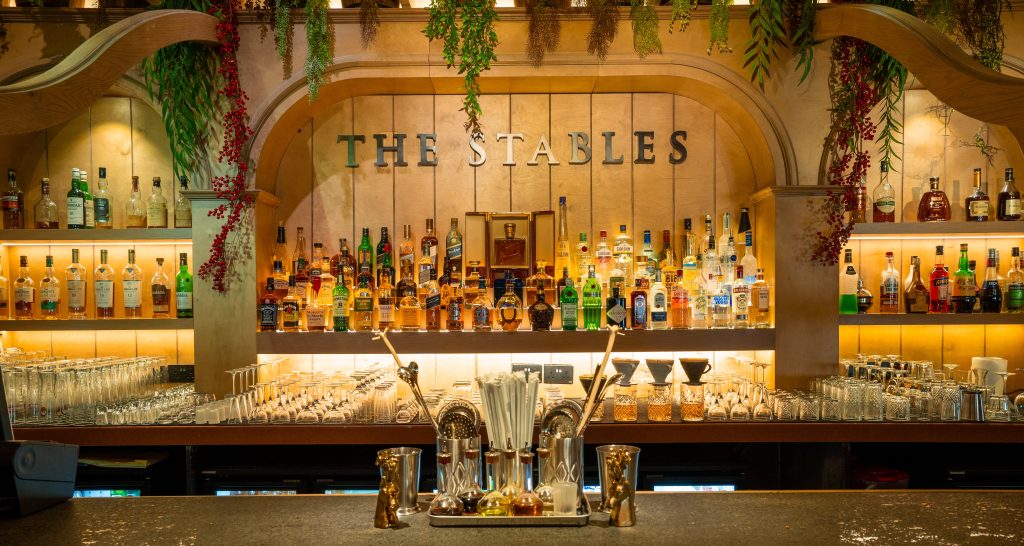 The Stables showcases its equestrian theme to tell an enchanting story through its exceptional use of horse racing paraphernalia like helmets, racing boots and saddles while also paying homage to the sport by creating and mounting intricately hand-carved wooden horsehead replicas depicting popular champion horse like Red Rum, Arkle, Shergar and Dubai Millennium in dining booths which are also named after these renowned horses. Its spacious yet intimate setting is a testament to The Stables' commitment to providing an exceptional dining and social experience for all patrons.
Complementing the striking new look is an innovative and diverse menu that promises to tantalize the taste buds of both regulars and newcomers. The Stables' culinary team, led by Executive Chef David Cagle, has meticulously curated a selection of dishes that celebrate the finest ingredients while embracing global culinary trends.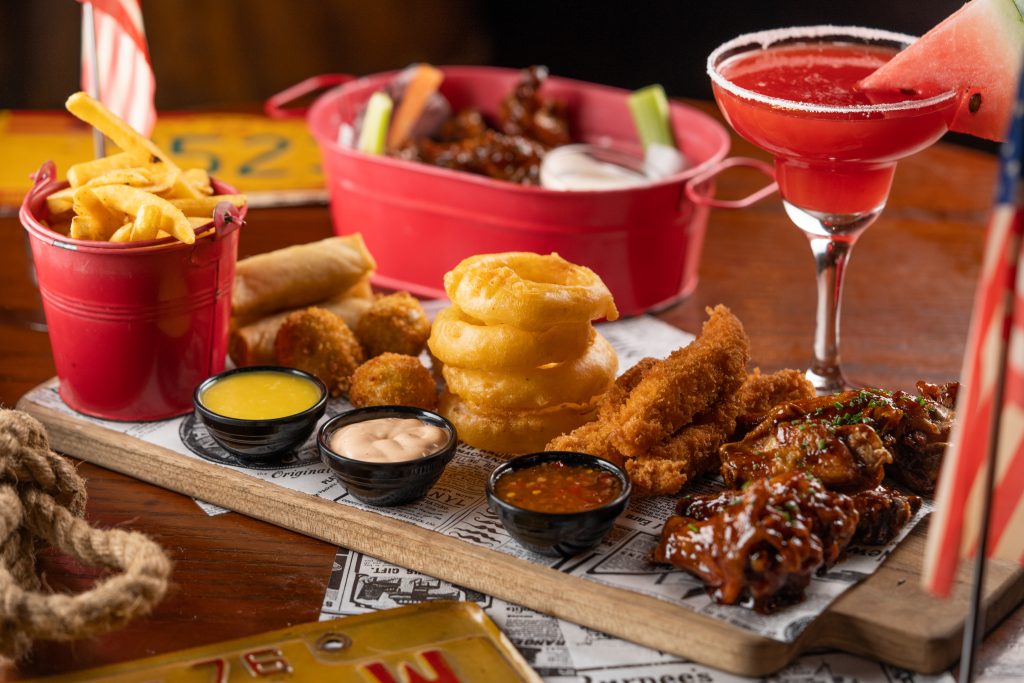 Elevating the dining experience to unprecedented heights, the new menu includes signature dishes like the exquisite Stables Smoked Salmon Caviar Pizza, where the richness of smoked salmon harmonizes with the elegance of caviar atop a perfectly crisp crust. For the meat enthusiasts, savour the Steak of the Week, a succulent masterpiece prepared with precision and served with a selection of delectable sauces. Health-conscious diners will be captivated by the Stables Quinoa Burger, a delightful blend of flavours and textures that redefine plant-based cuisine.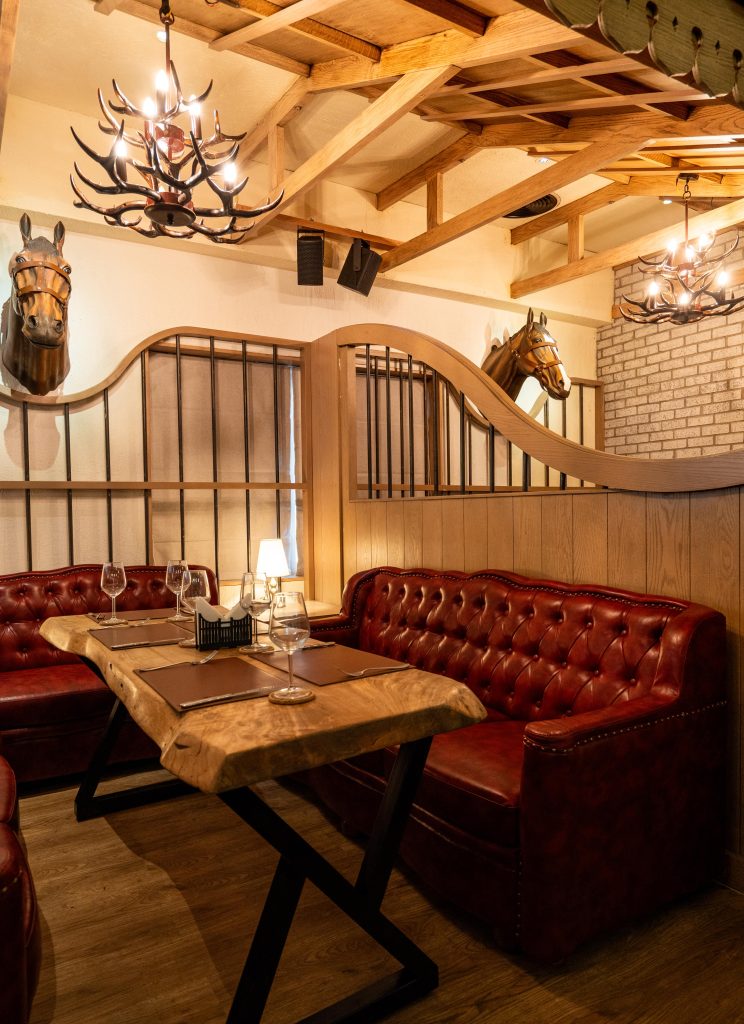 The Stables is back with a host of exciting events and activities to keep patrons engaged all week long. From Live band nights, Prosecco Fridays, Brunch and Drunch Saturdays, Exquisite Sunday Roasts with a side of exciting EPL football action to a mid-week Games and Race night with interactive horse races, keeping true to its equestrian roots, the new and improved Stables has something for everyone.
"We are thrilled to unveil the new chapter of The Stables, combining our storied history with a fresh outlook on design and cuisine," said Rahul Shetty, the Managing Director of The Stables and Peninsula Hospitality Group. "Our new interiors and exciting menu represent our commitment to continuously evolve and provide our guests with a dynamic and memorable experience."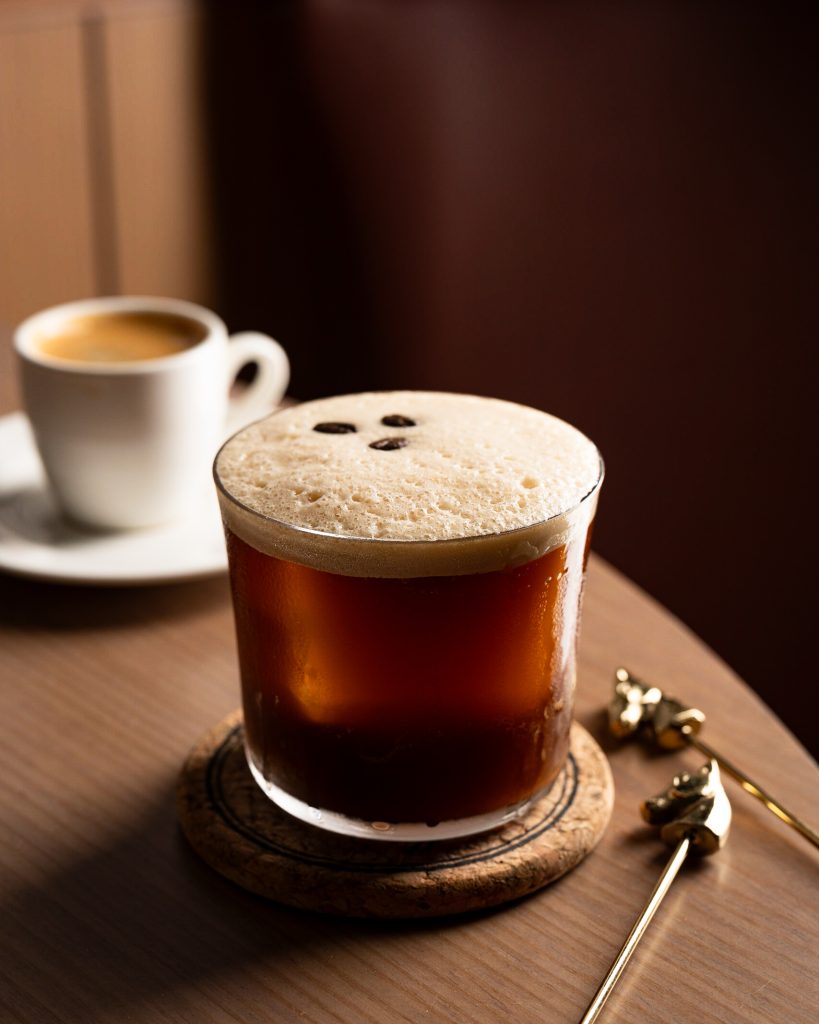 The relaunch of The Stables is set to take Dubai's dining scene by storm, captivating the hearts of locals and tourists alike. Whether it's a casual lunch, an evening of celebration, or a night out with friends, The Stables promises an enchanting atmosphere, exceptional service, and culinary delights that will keep patrons coming back for more.
For more information, please visit The Stables website at www.thestablesdubai.com or follow them on social media @TheStablesDubai