In response to the storms, torrential downpours, and flooding that ravaged Libya, the Emirates Red Crescent (ERC) has increased its humanitarian aid efforts and programmes.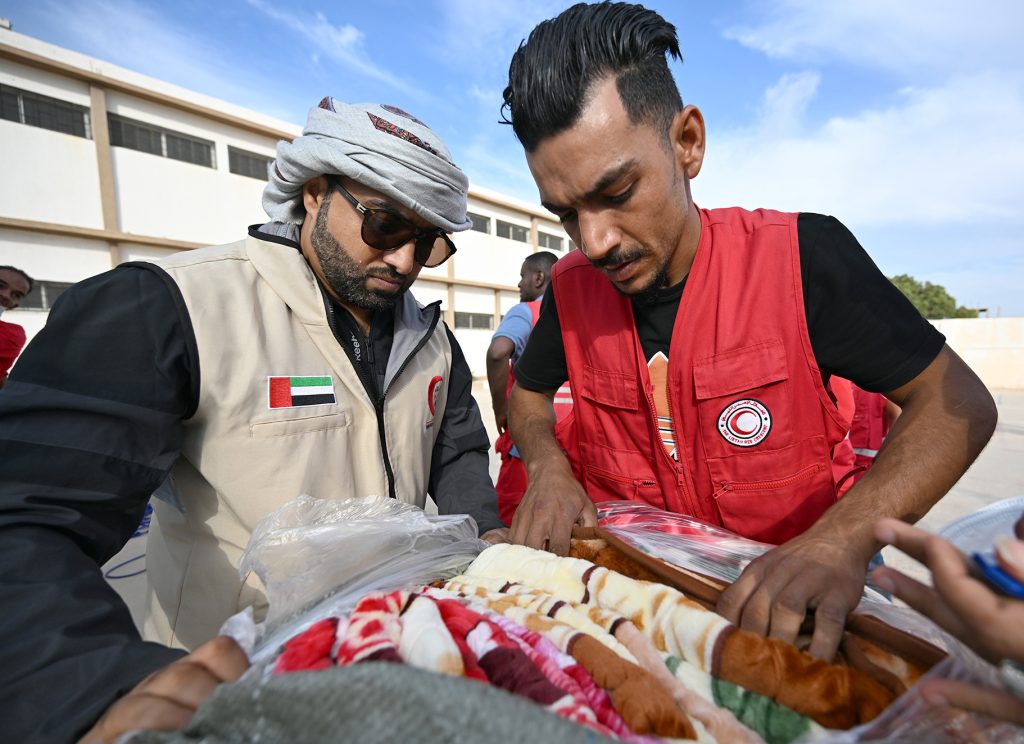 Thousands of surviving and displaced individuals were given extra relief by the ERC in many parts of eastern Libya, including food, shelter, medical packages, first aid, and other necessary items.
The ERC emphasised that its relief activities and humanitarian programmes would continue until the storm crises' impacts subsided. It would make no exceptions in this regard, motivated by its obligation to the affected parties and dedication to its core values of international humanitarianism.