DUBAI, MAY 19, 2023 – The legendary Korean cooking course will soon start, and Bulgogi Grille, the pinnacle of Korean culinary excellence, is overjoyed to announce it.
The six-week Korean Cooking Course offered by Bulgogi Grille will begin on June 10, 2023, and it is described as an epicurean journey that will reveal the intricacies and secrets of the extraordinary Korean culinary history.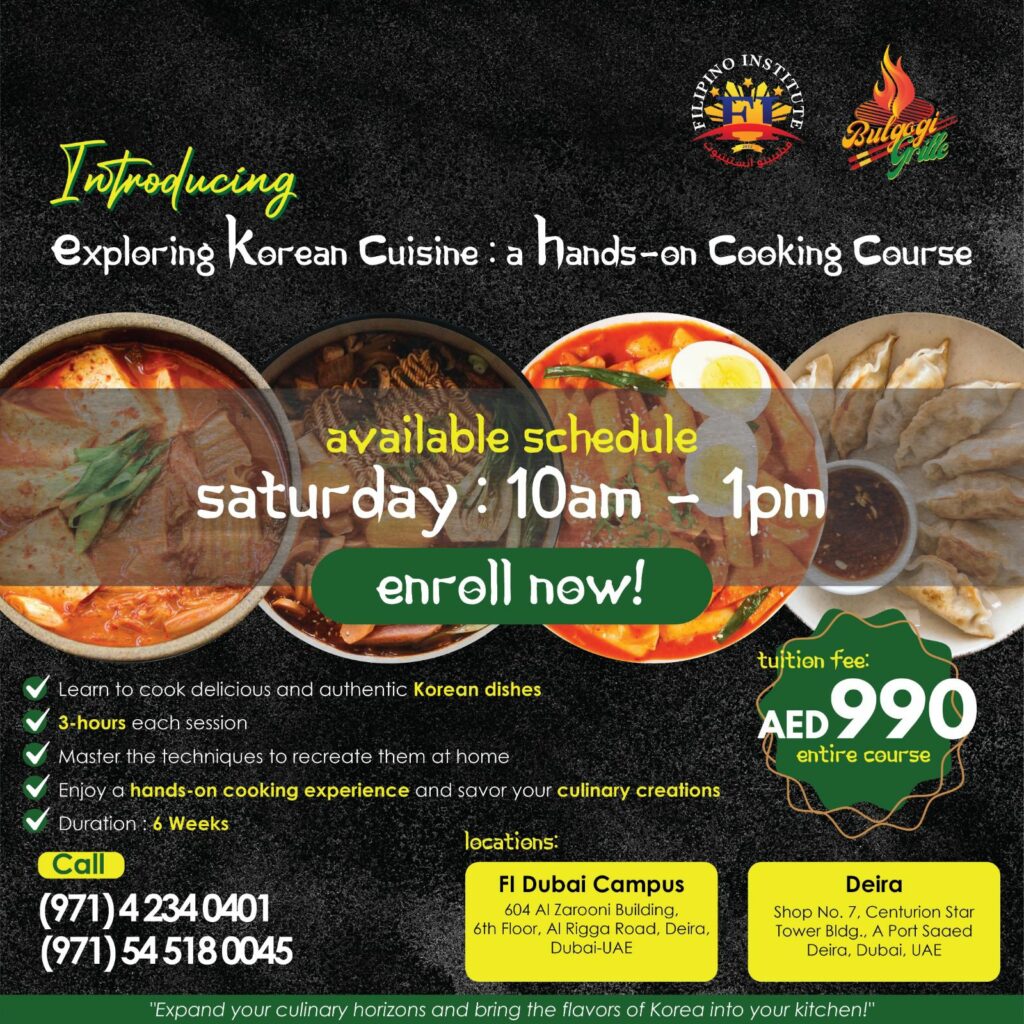 Each week, aspiring cooks will embark on a delectable journey in which they will delve deeply into the making of a particular traditional Korean meal, solving its secrets, and embracing the alluring spirit that makes Korean food an unrivaled delight.
The carefully thought-out training syllabus provides a thorough understanding of the rich tapestry of Korean culinary traditions. Students will gain the knowledge and skill necessary to replicate these culinary marvels in the comfort of their own kitchens, from the delicate artistry of Mandu, the divine Korean dumplings, to the fiery allure of Tteokbokki, the beloved street food boasting a harmonious blend of sweetness and spice.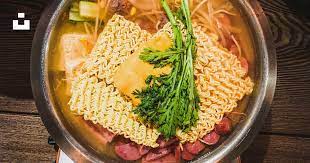 Each lesson is a three-hour immersive experience led by the renowned chefs of Bulgogi Grille, where students travel on a culinary pilgrimage and explore the fundamentals and methods of Korean cuisine.
Students will learn about the fascinating historical and cultural backdrop behind each meal, which goes beyond the pleasure of culinary creation and satisfaction. The Korean Cooking Course at Bulgogi Grille takes participants on an enthralling trip that enables them to fully appreciate the significance of Korean food on the world culinary arena.
Beginning on June 10, 2023, classes will be held every Saturday from 10 AM to 1 PM. Participants in the Philippines must pay 15,000 PHP for the training, while those in Dubai must pay 990 AED.
Each class will include a maximum of 10 individuals in order to guarantee a unique and intimate learning experience. Enthusiasts are invited to enroll in the training as soon as possible by visiting any Bulgogi Grille outlet in Centurior Building, Deira (next to the DCC metro station).
Enroll today and allow the flavors of Korea to ignite your culinary artistry!
For more information, please visit contact +971 54 518 0045 and look for Ms. Maricris.