Rugby and beer fans, this one's for you!
The World Cup is back and Offside is giving away a year's supply of the good stuff to a dedicated sporting fan. That's right, JBR's ultimate sports bar is giving one lucky fan the chance to win a pint, every day for 365 days, by simply watching the thrilling action of the Rugby World Cup LIVE.
Guests only need to spend AED 100on the delicious F&B at Offside while watching the Rugby World C up to enter the draw and compete to win cold ones on tap for a whole year–even your least competitive friend has a chance of bagging this prize!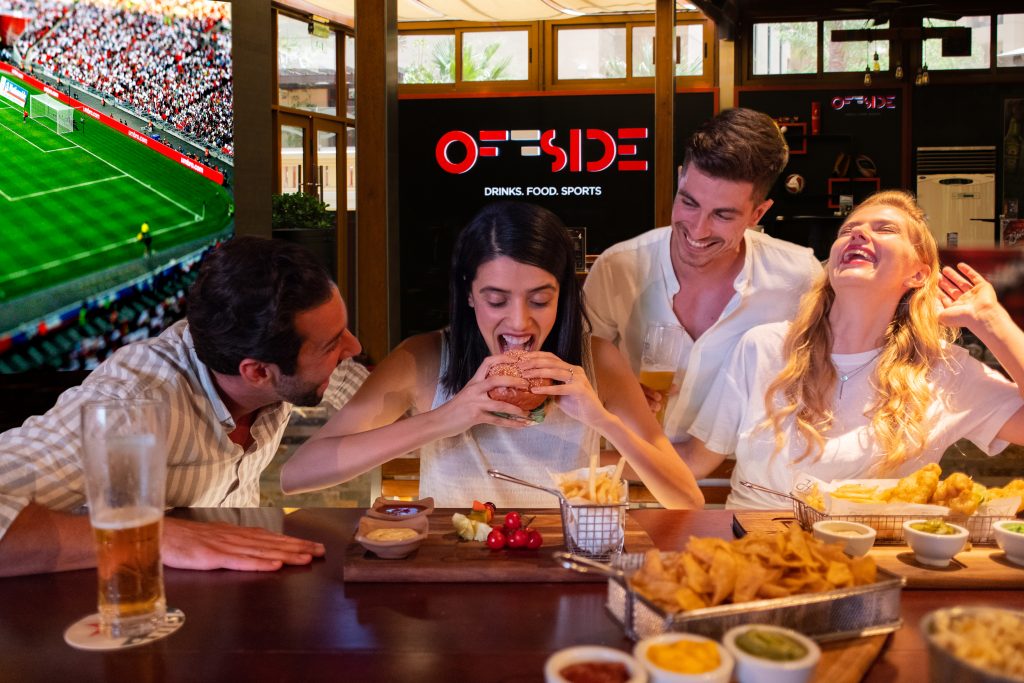 Not only that, from the quarter finals all the way up to the finals, Offside will be asking spectators to submit their score predictions, and the closest predictor of each match will win a three-month E+ membership–the ultimate gateway to dining, stay, and entertainment benefits.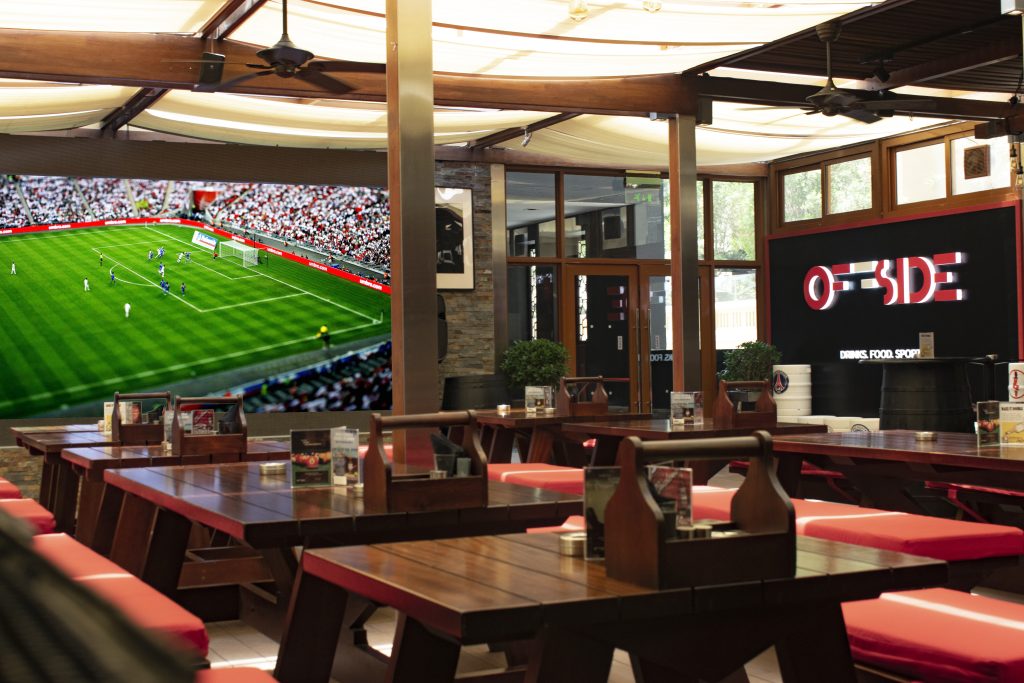 Known as the go-to destination for showing all the live sport, including Premiere League, F1,and more, Offside's features the biggest indoor screening JBR and the Marina, and has over 25, top-grade TVs dotted through out the venueto give diners a front row seat to the action.
Expect a vibrant atmosphere at JBR's coolest sports bar, complete with team flags, DJ Napa on the decks, and good ol' comfort food–including fan favourites, Wagyu Beef Burger, House Smoked Chicken Wings, and the most tender Pit Smoked US Brisket Sandwich–on-hand for any celebratory or consolatory sporting moment. Showing on JBR's largest indoor screen, the exhilarating Rugby action will believe from 8 September to 28 October.
What: Win a year's supply of pints at Offside this Rugby World Cup