Along with accomplishment, a person looks forward to new chances that will provide them fulfillment. And satisfaction and prosperity can both have happiness as a secret component.
The owner and managing director of Tregoning Property and Tregoning Maintenance are Harry Tregoning, a 46-year-old British native. He thinks that to achieve self-actualization, a person should continuously pursue their ideal of happiness.
Harry is a skilled and enthusiastic businessman who has worked in various industries for many years. His experiences are perfect, and he now has his own company, which he thoroughly likes.
Harry has been a resident in Dubai for dozen of years, and from what he could recall, he arrived in the city on the first day of Ramadan in 2010. He has several opportunities to advance his profession outside the United Kingdom thanks to his stay in the Emirates.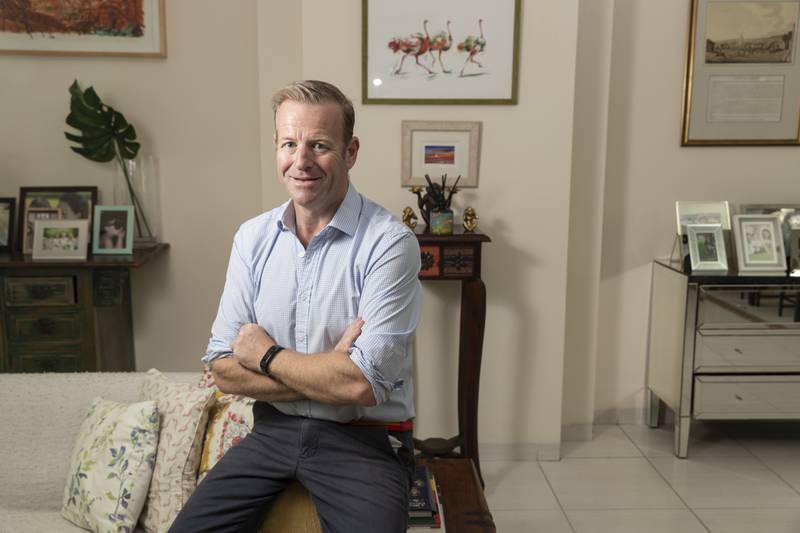 Despite being extremely busy, he constantly takes care to maintain a healthy balance between his professional, social, and familial obligations. He is a person who is exceptionally adept at managing his time in a way that produces high-quality results.
Dubai career journey
Harry worked in the real estate sector before entering the Dubai business scene. He insured farms and estates throughout the United Kingdom for the first ten years of his professional life.
And ever since he arrived in Dubai, he has primarily worked in real estate, so the transition to maintenance will undoubtedly present him with a thrilling new challenge.
"I adore meeting the people of Dubai because of my work in property and maintenance. You never know who will give you the next call, he remarked.
He proudly said that with his current line of work, he had, throughout the years, met football stars, performers, and even Sheikhas. Harry continued by saying that he has developed some close friends with his clients and that many friendly folks are outstanding.
He claims that besides his business, he also faces common challenges, including paperwork and community access.
He added, "One of the greatest things about being a resident in Dubai is that your friends and residents are so supportive. Usually, with the support of others, it is possible to overcome many of the struggles. I love that part of being here as we all row the same boat much more than people did in the UK."
The other side of the coin
He was a radio host when he initially came to Dubai. It occurs once a week and lasts four years; it discusses and evaluates international horse racing. He begins commentating for Ghantoot for multiple seasons due to this experience.
Harry is not only a brash businessman but a horse lover as well. He truly enjoys attending horse races. Meydan is, therefore, a particular spot for him.
"I bought a horse last year and formed a syndicate with friends, and our Perfect horse Balance won a race there, which was some thrill," he shared.
Harry added that he usually attends Dubai World Cup and the drone show because those were the most impressive bits of entertainment he had ever witnessed.
When Dubai Vibes Magazine asked him about his life outside of work, he responded that, like other businesspeople, he never switches off. However, he enjoys spending time with his loved ones. He enjoys seeing his older son Charlie play sports and having fun with Eddie, his younger kid.
Since his wife, Laetitia, and he are all pretty sociable individuals, attending a party or dinner party is usually something they look forward to. Of course, they enjoy a night at the Meydan races.
"We love living here. Apart from a grumble about heat, the lack of conversation about weather and politics suits me. Dubai continues to grow, and the longer you are here, the prouder of this place you become," Harry shared.
He thought of himself as a settled guy in Dubai after 12 years of pursuing his aspirations. Harry and his wife both own businesses in Dubai, which have grown steadily over the years.