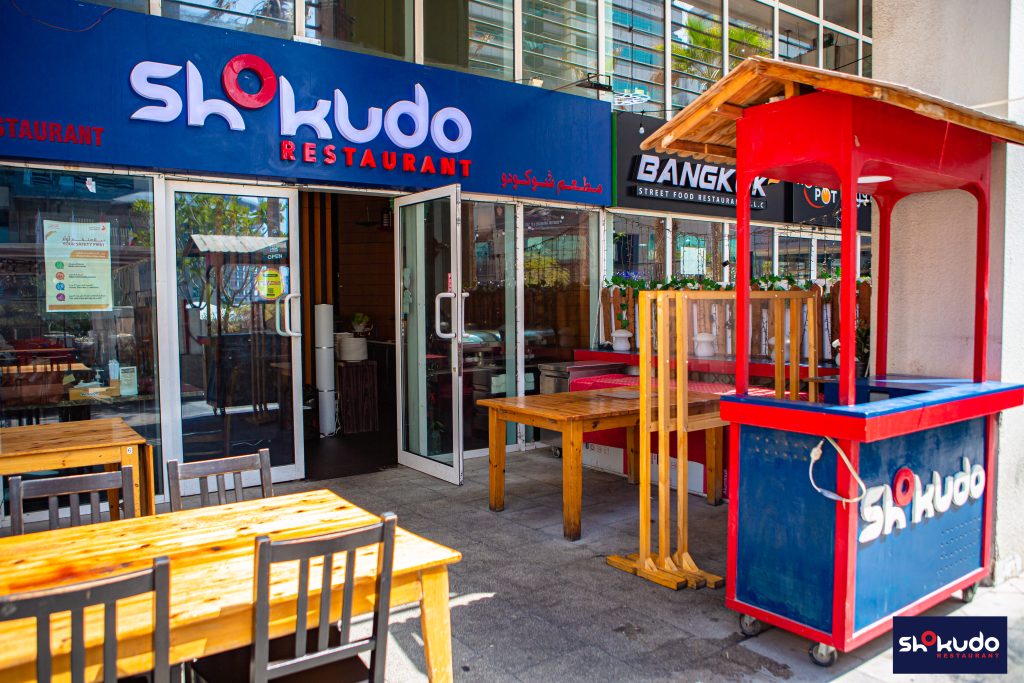 Shokudo is another food hub that spread its wings to an ever-growing restaurant in Dubai. It is also an award-winning hub for legitimate and authentic Japanese and Korean cuisines. This lovely restaurant is known for its year-round varieties of food, from ala-carte, group meals, and unlimited dine-in. You can feel Japanese and Korean culture in Dubai for an affordable price. 
The chefs who prepare the dishes here have vast experience in Japanese and Korean cuisines to give you some background. Thus, the taste of food is a very elemental and taste-bud grabber.
Interiorly saying, the restaurant has a good ambiance of Japanese and Korean cultures, and the place has a mix of traditional and modern designs. Any time of the day is the best time for eating. Of course, now in Ramadan time, it is better to eat during the evening time. 
Now, let us talk about the store itself. Upon entering the store, you will see clearly how diverse the food is. The crews are very accommodating and welcoming to their customers. Personally, when I visited the store, it was nighttime, and the food was "fantastically" prepared in the Iftar way. Meaning bunches of food are fully loaded in sundry choices. 
Although many people are visiting the restaurant, the service from the crew was superb and very accommodating. The timings of serving food were quite acceptable, but you do not need to wait for it for so long.
Iftar meal offer
When you are ready to create more space in your Iftar celebration, I think Japanese and Korean food is for you. Aside from it, it has excellent oriental taste, and it is also healthy. In Shokudo restaurant, you can enjoy your Iftar night for only AED 69 for unlimited Japanese and Korean cuisines. But if you want to elevate your dining experience, they also have AED 79 for unlimited samgyupsal.
The best of best foods I tasted in Shokudo was their tempura, variants of sushi, and the famous Takoyaki. You can taste the seasonal and oriental Asian spices. I can say that they have the complete set of menus, from mouth-watering appetizers up to their classic impeccable deserts. 
Overall, the menu is outstanding and amazingly stimulating. The service team knows the menu they offer, and one of their crew talks about the dish they offer, which was a plus point. 
The value for money is brilliant at AED 69 or 79 for the complete dining experience.