Indian expat Prasanth Thirunavukarasu, who had previously resided in the UAE, emerged as the latest winner of $1 million in the Dubai Duty Free Millennium Millionaire promotion.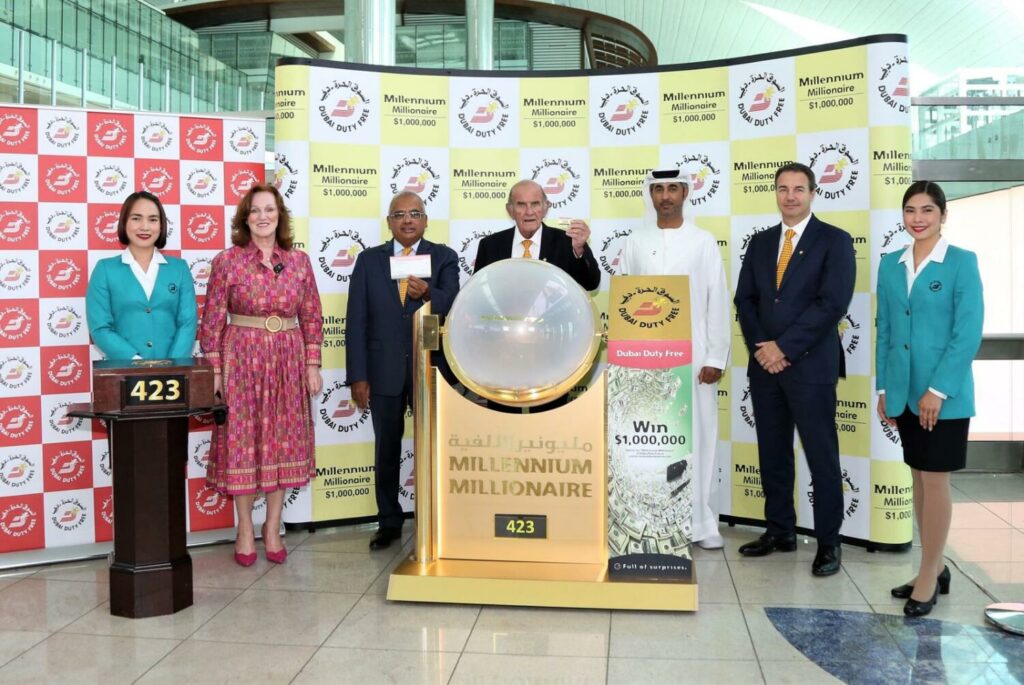 The draw took place at Dubai International Airport, where Thirunavukarasu's ticket number 3059 from Millennium Millionaire Series 423 secured him the grand prize. Despite being a first-time ticket buyer, he made the purchase online on May 11, just before leaving his job at the Commercial Bank of Dubai to return to India and care for his elderly parents.
Expressing his gratitude, Thirunavukarasu shared his plans to use the money to support his parents' medical needs and save for his younger sisters' marriages. His win makes him the 210th Indian national to claim $1 million since the start of the Millennium Millionaire promotion.
In addition to the $1 million win, the Finest Surprise draw was also held, granting luxury vehicles to three lucky participants. Krunal Mithani, a 37-year-old Indian national based in Dubai, won a Mercedes Benz S500 (Mojave Silver) car with ticket number 1495 in Finest Surprise Series 1839.
Mithani, who has been participating in the Dubai Duty Free promotion for five years, had previously won twice before—a motorbike and a BMW car. Hasnain Wajid, a 48-year-old Pakistani national residing in Jeddah, won a BMW X5 Competition (Sanremo Green Metallic) car with ticket number 0681 in Finest Surprise Series 1840.
Wajid, a father of two and a manager in finance and administration for an airline company, expressed his gratitude for the life-changing opportunity provided by Dubai Duty Free.
Lastly, Stephane Debommarez, a French national based in France, secured a BMW F 850 GS (Black Storm Metallic) motorbike with ticket number 0383 in Finest Surprise Series 539, purchased on April 30. Although currently unreachable, Debommarez is bound to be pleasantly surprised upon learning of the win.