Interview by Vassilios Nicolaos Vitsilogiannis
(IG: @vassiliosvitsilogiannis)
Michel Adam Lisowski is an Austrian businessman and successful entrepreneur. He spent his high school years in Vienna and was granted a scholarship for Mathematics at Princeton University. Fashion was always his passion: In the early 80s, he started his first fashion business, operating a big factory producing his own brand of clothes for a big retail chain. During his time in Paris, he founded FashionTV in 1997. Today, FashionTV is a multi-media platform offering a 24/7 review of global fashion, beauty, and lifestyle.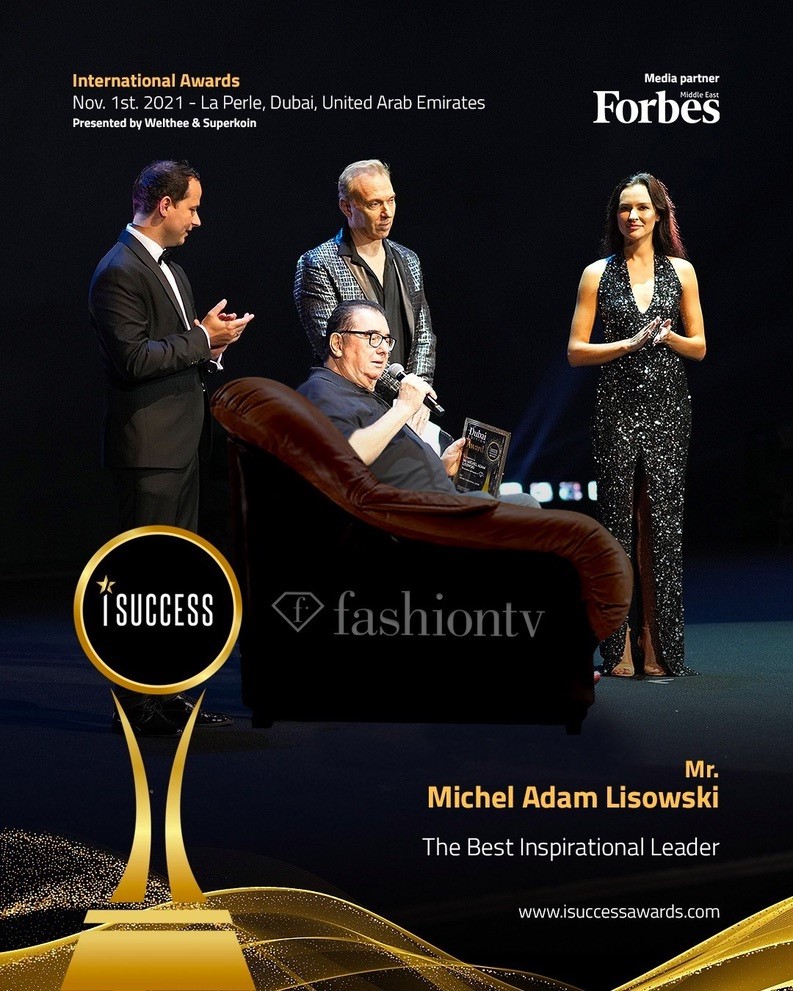 Today, Michel Adam is the president and CEO of the global 24/7 television network FashionTV. The company has become one of the most widely distributed satellite channels in the world: 31 satellite and 2,000 cable systems, with a total of 500 million households in 192 countries across the five continents. FashionTV is a multi-media platform, which includes TV channel, app, OTT and SVOD services, worldwide that provides glamorous entertainment with an emphasis on the latest fashion trends.
He always dreamed big. His ability of strategic thinking helped him to build several big companies. On the other hand, he always enjoyed what he was doing. During his high school years in Vienna, he spent a lot of time with his friends. Many of them had an international background like him.
He said that he wouldn't change anything in his life. He would do everything exactly the same again.
Family is very important to him. He grew up with his mother, who always supported him, and his brother. Now, he's a proud father of four children. His family is the center of his life, even if he's far away travelling.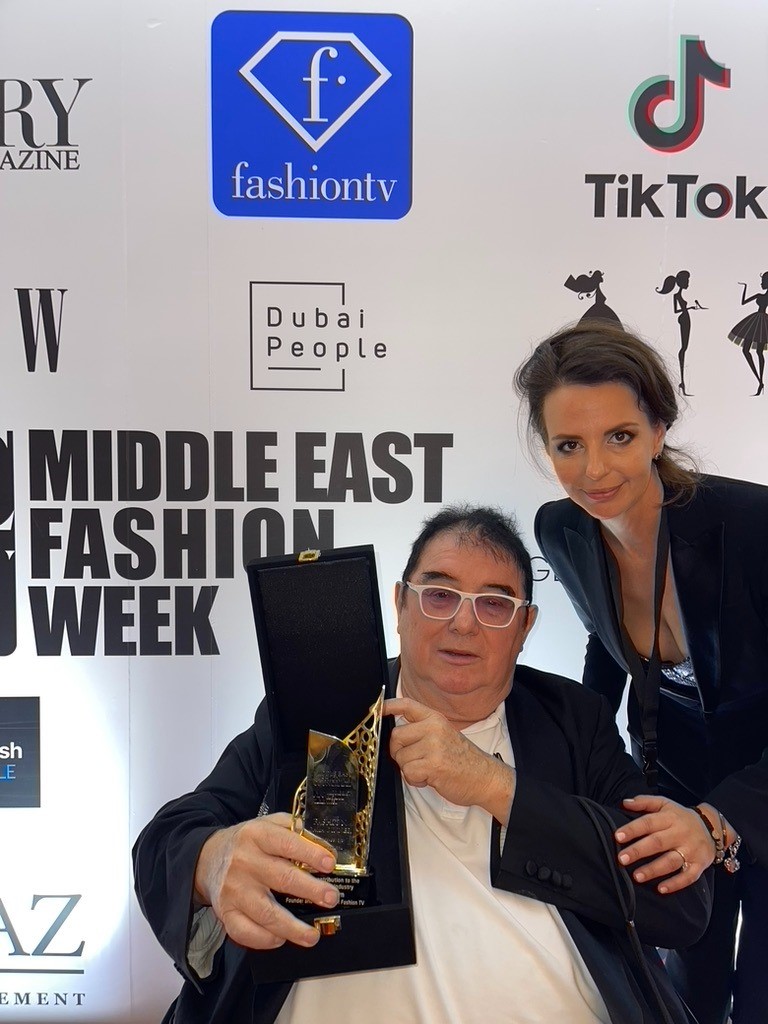 FashionTV is more than a TV channel. FashionTV has its own fashion brand, in collaboration with action hero Jean-Claude Van Damme as well as F beverages such as F Vodka, F Prosecco, Fashion water and energy drinks and several franchise businesses like F parties, F bars, F clubs, F beauty salons and F hotels. Recently, the "Fashion House" club opened in Poland.
FashionTV provides access to the latest & hottest fashion trends. The globetrotting and international audiences associate the channel with luxury locations, hotels & high-class venues. It is the only TV equivalent to thousands of various fashion magazines and appeals to everyone who is interested in fashion, design, lifestyle & latest beauty trends. FTV's unique mix in production and distribution, innovative technology and distribution give the viewers a VIP access to the best available quality.
FashionTV is available in SD, HD and UHD and can be received through satellite, IP or mobile application. The F+ multi-content platform features 12 visually stunning streams with all types of themes such as Fashion weeks, Swimwear, Models, Designers, Bridal, Hair and Makeup, Fashion Men and more. The F+ app is available on the web, Apple Store, Google Play, Apple TV, Android TV, Amazon TV, Roku and on many OTT platforms.
Michel has a passion for fashion! He adds "We express ourselves through fashion. It's non-verbal communication that is internationally understood. Fashion is art for the eyes and my biggest incentive for most of my businesses".
FashionTV events were attended by international top models, star designers and celebrities from all around the world like Jean-Claude Van Damme, Ivanka Trump, Roberto Cavalli or Flavio Briatore. FTV celebrated its 24th anniversary and had the glamorous World's excellence Gala in Athens, Greece at the foot of the Acropolis with FashionTV singer Ania J. Hundreds of VIP guests attended the Gala which was displayed on huge video walls next to the historical sight.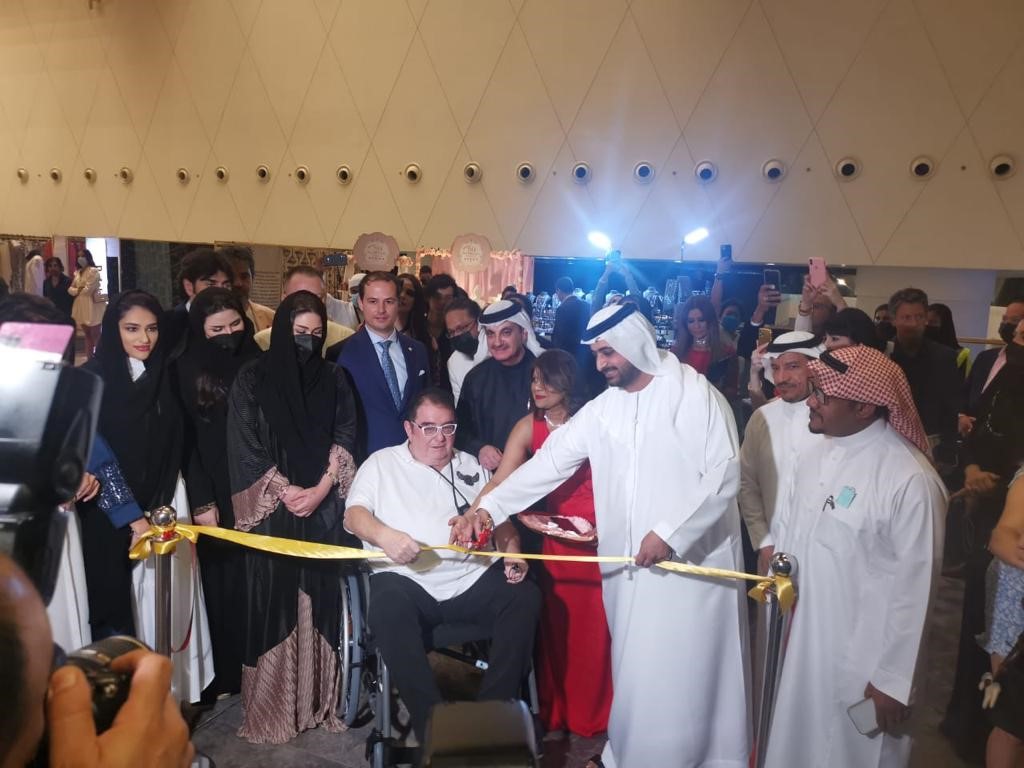 Also, Michel Adam spends quite some time in the Emirates. So, FTV organizes many events in the UAE. Many international and regional celebrities are invited and attend the mesmerizing nights.
His motivation to write and produce the film "Exodus to Shanghai" was quite a long time in his mind. He wanted to honor the Jewish people who escaped the Holocaust. A Chinese Consul called Dr. Ho helped thousands of Jews by issuing exit visas to Shanghai. The idea was to create a movie that is entertaining and honoring at the same time. "Exodus to Shanghai" premiered in 2016 at the Berlinale in Germany and was a huge success.
And…his motto is "Everything is possible!"