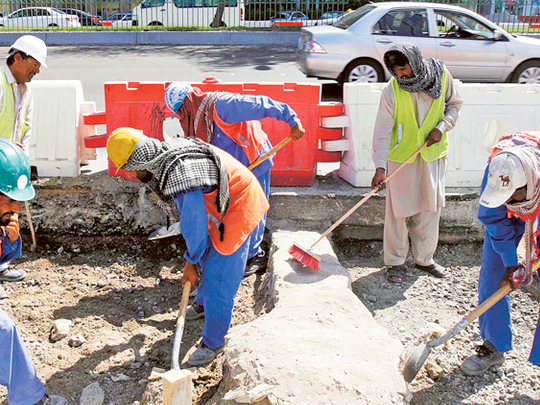 As the Midday Break programme comes to an end, the Ministry of Human Resources and Emiratisation (MoHRE) commends the corporate sector for their commitment and sense of social responsibility.
The majority of private sector businesses complied with the prohibition on outdoor work from 12:30 to 15:30 between June 15 and September 15 of 2023. Only 96 facilities broke the law, according to the MoHRE, which undertook over 113,000 field visits for inspection and awareness-raising purposes.
The Midday Work Ban is essential to maintaining workplace health and safety because it protects employees from heat-related illnesses and high summer temperatures. 
Image Credit: Gulf News