Every person has a unique and lovely life story. A story that may inspire, motivate and educate others. Whether a narrative is a triumph or a failure, it has something to share.
Neha Silva, a 31-year-old Indian model and social media content creator feels that one should enjoy life to the fullest so that there are no regrets in the future.
Neha was born in New Delhi and raised in Chennai. Her primary and secondary education and her college education were obtained at a private institution in her hometown. She earned her Bachelor of Business Administration degree in 2012.
She was a backbencher throughout her adolescence and college years and was constantly involved in extra-curricular activities and even humanitarian work for orphans. Her life vision encourages people to believe that life should be enjoyed.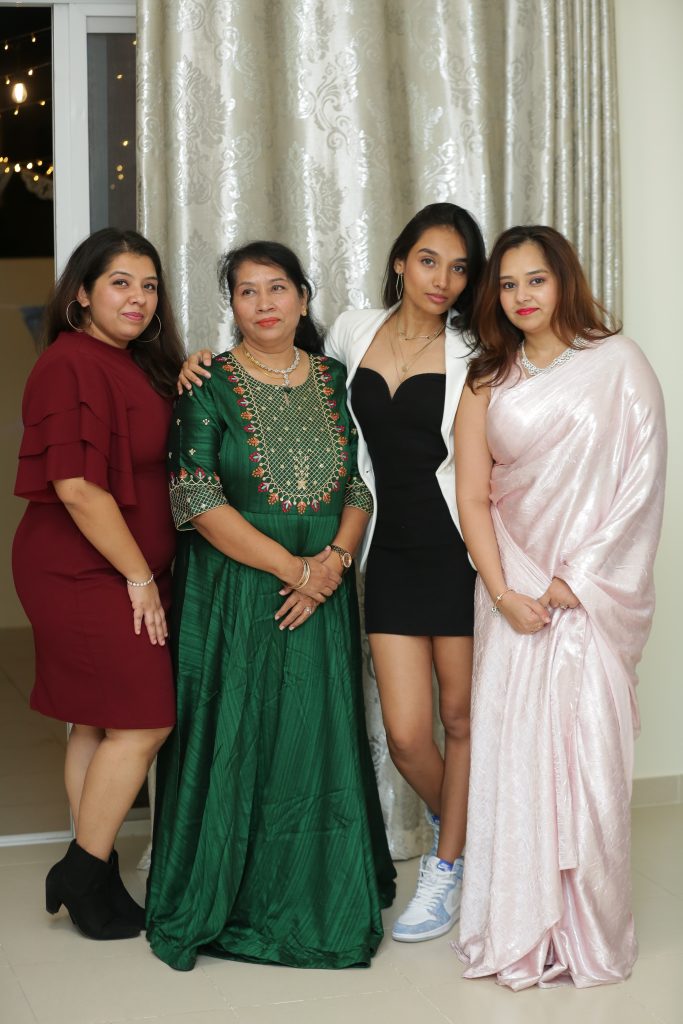 She was lucky to be in a high-ranking marketing agency in India after graduation, so her professional career began. Neha worked as a Marketing account manager in India, leading her team and traveling between locations. She agreed to work between the two firms for three years.
Until one day, she realized she desired more from her life. She chose to take a risk and travel to the UAE despite the objections of her mother and relatives.
"That was the hardest and toughest decision I made, not knowing what my future holds for me," Neha said.
She honestly stated that she was having a difficult time in India, that not many things were going well, that there were more downs than ups, and that she wanted to do something with her life.
Neha arrived in Dubai in December 2013 with no friends and just one person whom she could trust. She applied for many jobs in India before moving to Dubai. On her first job application, she got employed by a lovely firm.
"This company taught me many things; I had many welcoming colleagues, and the boss was warm and an amazing human being. I learned a lot from him. I had started as an operations executive; I was promoted after a year to Asst. Manager – Operations, and then again after a year, I was promoted to Manager – Planning & Operations," she shared.
But the happiest part of Neha's life was when she met the love of her life while working in the same firm. The man who conducted her interview afterward became her life partner. She considers herself fortunate that everything came into place at the appropriate time she met him.
She then advanced in her profession by working for a year for a well-known real estate firm in Dubai-Falconcity of Wonders. She had always wanted to work with DWTC and Informa Middle East, and she was able to make her goal come true.
Neha is enthusiastic about event management, the fashion sector, and working hard. She used to be a hostess and has been lucky to have built a profession around this life over the last ten years, coordinating multi-million dollar event portfolios abroad and running her own social media business as content creator and YouTuber.
Her husband persuaded her to compete in India Dubai Queen's pageant, organized by Anul Mundra from the most extensive Indian expat community. She was named India Dubai Queen-first runner-up and Ms. Enchanting. This encounter helped her come out of her shell and see her value.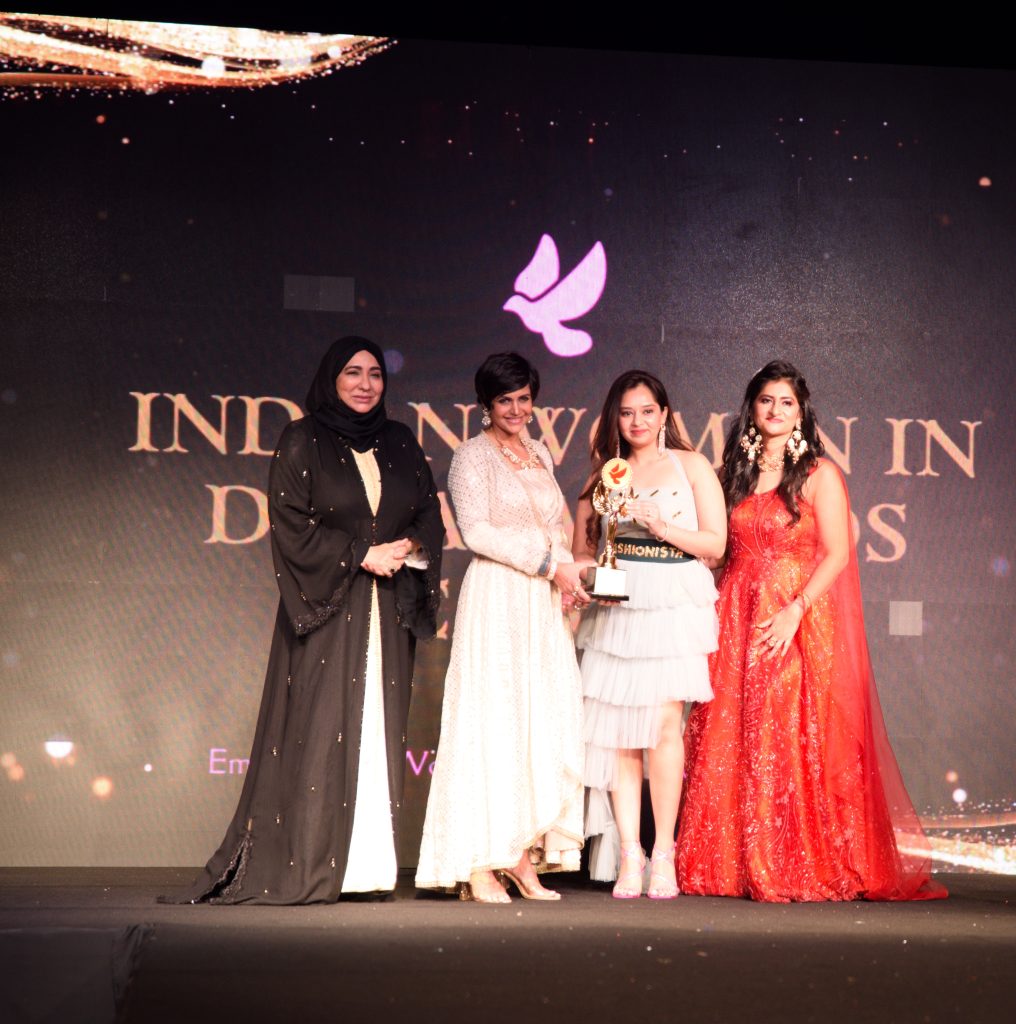 Neha stated that winning opened many new doors for her, and she is now being asked by many businesses to promote them and be a part of several photo shoots.
Aside from being a queen, she was also named Best Event Organizer in 2022 by the largest solely women expat recognized platform by Indian women in Dubai, which Reema Mahajan created. That honor made her feel as if her efforts throughout her career had been identified.
Dreams and struggles
Struggles and independence have shaped Neha's life since infancy. She was raised in a home where everyone works two jobs to make ends meet. Her mother and sister had an essential part in her life, which aided her in becoming the person she is now.
"There were many sad and worst phases of our lives, but we continued to support and stand for each other. Our only dream was to earn big and take care of our family in a very peaceful way. We always used to think and plan that we did not want our younger sister to go through anything we did in our life; we wanted to give her a perfect life," she emotionally shared.
She was going against her family, and traveling to a foreign nation where she had no one to take care of her was the most challenging period of her life. She had no idea what she was in for. When she earned her first income, she immediately transferred it to her mother, which was the most fulfilling moment of her life. She began taking full responsibility for her mother and sister's schooling. 
Along with these problems, Neha was always blessed with good fortune in her life. She is extremely fortunate to take time away from her profession for a short time to raise her newborn Son. She enjoys spending time with him and watching him attain his first milestones.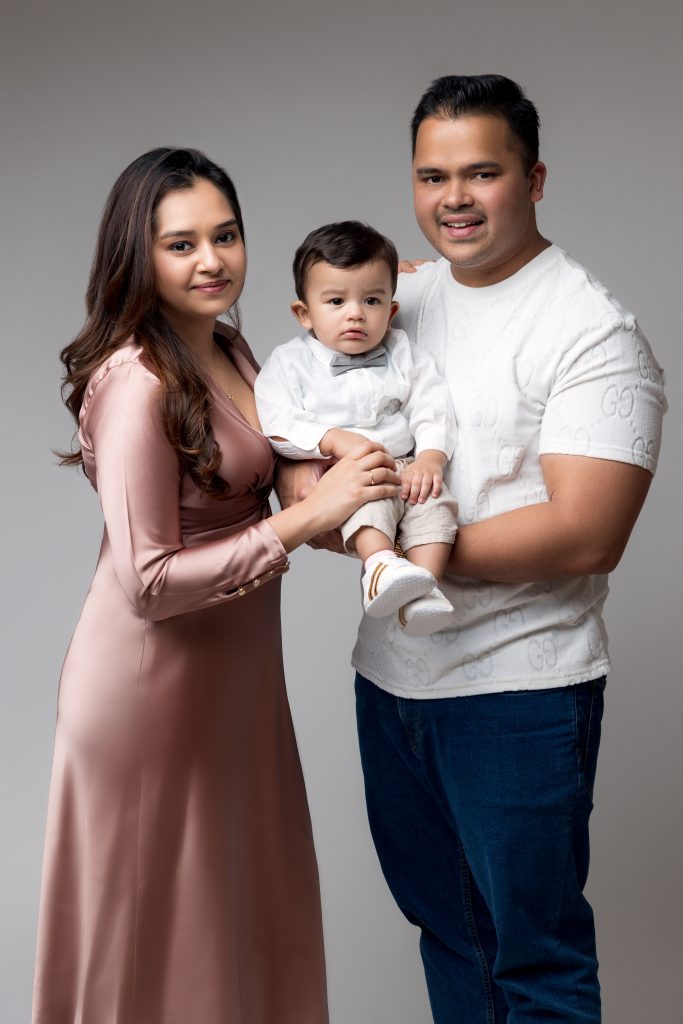 Another blessing she has is a spouse who is her rock, support system, and cheerleader. He always encourages her to pursue her interests. He anticipated her newborn son would be a gentleman and supportive like her father.
She says, "I feel there is much to be celebrated and recognized for all the sweat, blood, and tears we put into our work. Having all the achievements in life is not only for me but a message to all women that they should never stop dreaming.