ALPINE BAR AND RESTAURANT PUBLIQUE PARTNERS WITH AWARD-WINNING BURGER JOINT PICKL FOR SPECIAL MONTH-LONG COLLABORATION AT SOUK MADINAT, JUMEIRAH.
Two of Dubai's top homegrown brands are getting together for a special collaboration featuring exclusive one-off boozy burgers. Publique, the Alpine ski lodge known for its incredible raclette and outstanding views of the Burj Al Arab, has invited Pickl to take over its menu for more than a month.
The team at Pickl have cooked up something special, with a unique boozy JD BBQ Cheese Burger, not available in Pickl restaurants. Using Jack Daniel's Whiskey to create a deep, smoky BBQ sauce unlike anything you've ever tasted, garlic mayo, and boozy caramelized onions on two smashed patties with American cheese, you won't want to miss this limited time offer.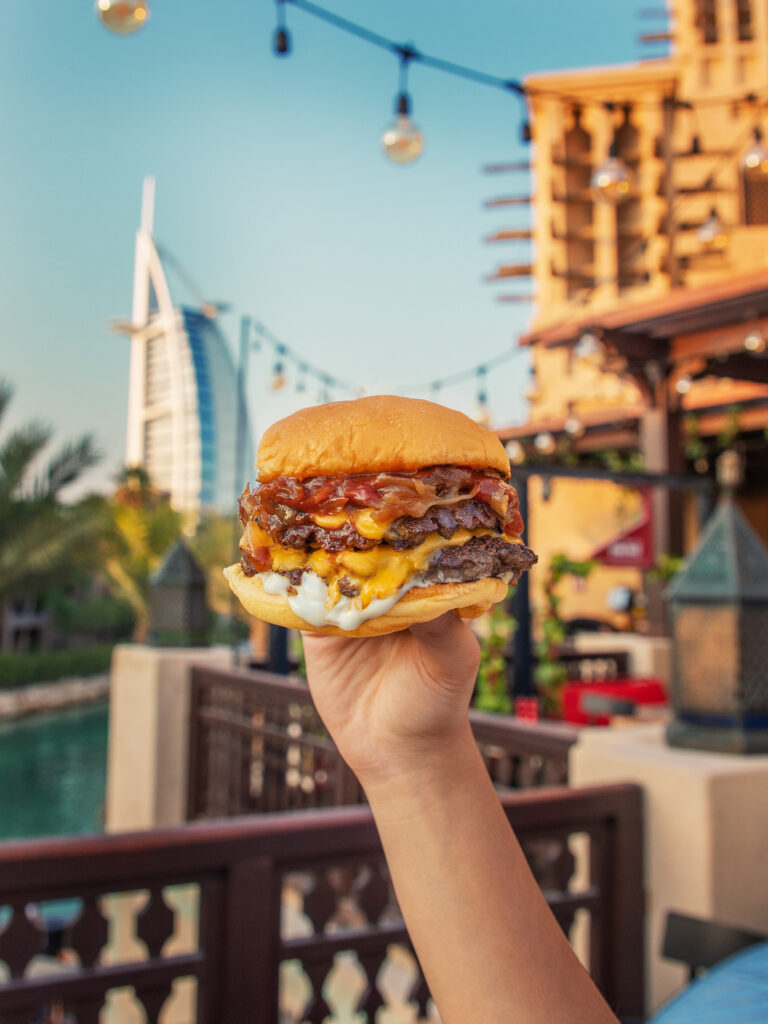 Also on the menu are two Pickl favorites, ideal to accompany Publique's wide selection of drinks and bites. The Classic Double Cheeseburger with lettuce and secret sauce, and The Spicy Double Cheeseburger with fried onions, ranch sauce, and Pickl's signature Jeff It Up spice mix. (Named after Jeff Goldblum, the spiciest man alive.)
Steve Flawith, Founder and CEO of Yolk Brands which owns and operates Pickl, said: "We're thrilled to partner with Publique for this exclusive collaboration and offer visitors to Souk Madinat a unique chance to try special Pickl burgers by the Burj Al Arab."

Naim Maadad, CEO & Founder of Gates Hospitality, said "The collaboration between the two teams has been in the works for some time, resulting in the creation of a uniquely crafted one of a kind burger that is certain to wow all the foodies."
Publique x Pickl menu takeover will be available from March 21 until April 23
For bookings, call 04 430 8550