Springs15, NxtLvl, and Radisson Red joined forces in creating an ARMY HUB aptly titled – RED ARMY-CATION.
The hotel-turned ARMY HUB is set for the 25th of February at Radisson Red, Silicon Oasis, from 2:00 pm until midnight.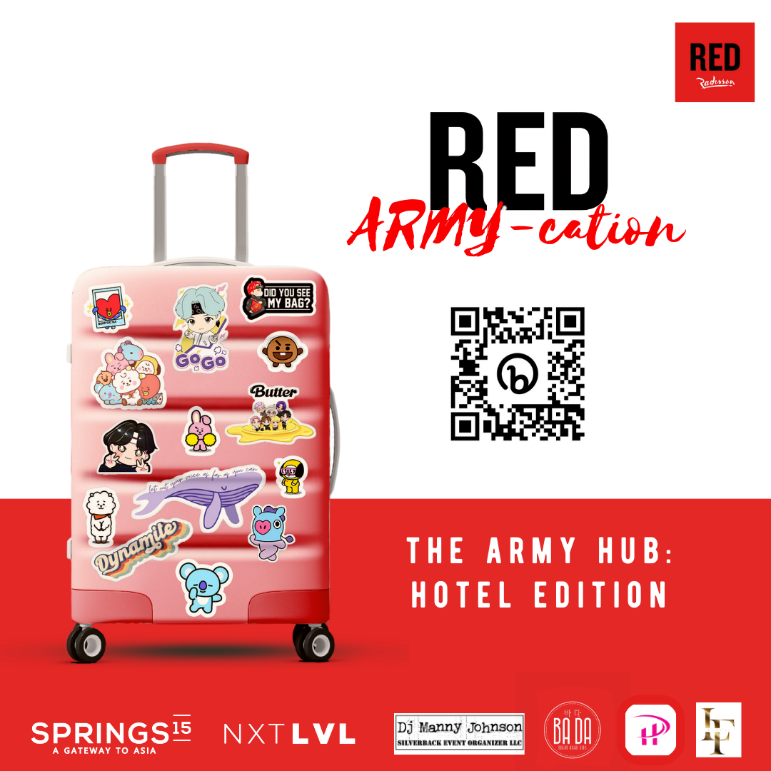 Housed at the young and vibrant Radisson Red Hotel, the event is a unique fan-gathering, dedicated to the region's BTS fans where they can choose their preferred level of experience from lavish, all-inclusive staycations in themed rooms to daycation options where they can enjoy ARMY High Tea by the pool, a buffet dinner, a rooftop dance party, games with amazing rewards, BTS collectibles, and photo ops.
The Red ARMY-cation has so much to offer, not just for the fans, but it fits right in for an affordable vibing staycation or daycation for family and friends.
Click the link to book your RED ARMY-CATION Experience http://bit.ly/3IpmNSh or check out @_springs15 on Instagram for more details.