Sameer Kapoor, a name synonymous with elegance, creativity, and entertainment, has carved an indelible mark in Dubai's thriving fashion and entertainment industry. Hailing from the vibrant city of Amritsar, Punjab, Sameer's journey is a testament to resilience, passion, and the unwavering belief in oneself.
From humble beginnings as a door-to-door salesman and local electronics store assistant, Sameer's zest for life and love for dance propelled him towards his true calling. His graduation and diploma in graphic designing were just stepping stones to a dynamic career that would soon transcend borders.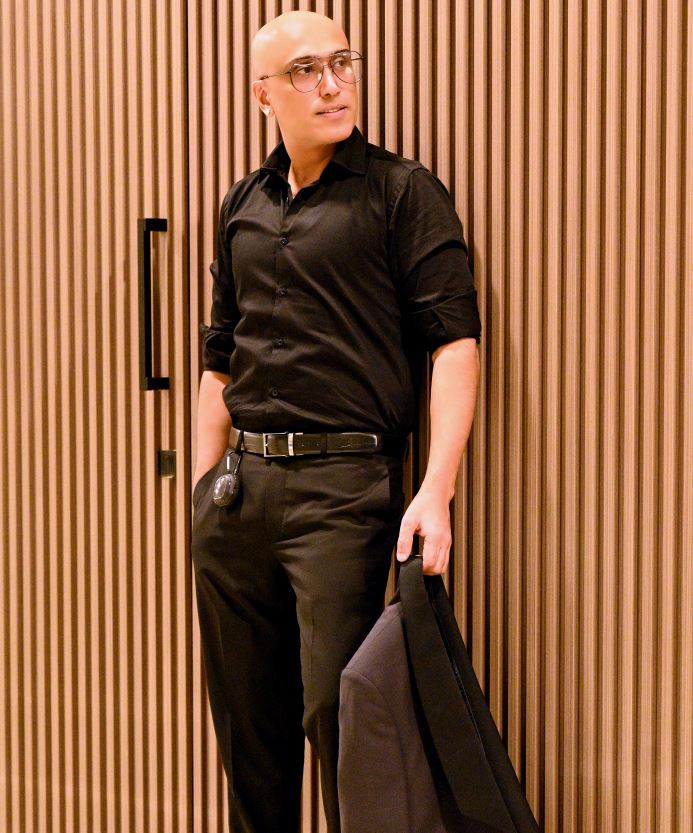 "I loved dancing as a kid, and it was my dream to become a dance artist. That passion led me to perform at charity events for local clubs, catching the eye of commercial event companies," Sameer recalls. Soon, he found himself freelancing as a dance choreographer, leaving his mark on school events, TV shows, fashion extravaganzas, and music videos.
In 2005, Sameer embarked on a life-changing journey, leaving behind the familiar streets of Mumbai for the gleaming skyscrapers of Dubai. Despite initial challenges and a rollercoaster of experiences, he finally found his stride in the fashion and entertainment scene in 2013.
Dubai, a city that embraces dreams from over 250 nationalities, has been a welcoming haven for Sameer. "Dubai treats me so well, in fact, Dubai treats everyone well, but just make sure you respect and follow the law and order," he shares with a warm smile.
When asked about his favorite part of Dubai, Sameer's eyes light up. "It's hard to choose, lol. Dubai is known for its extravagant lifestyle, and it lives up to that reputation." He gushes about The Palm Jumeirah and the Dubai Mall, icons of opulence that define the city's allure.
Beyond the glitz and glamour, Sameer is a man with a mission to make a difference. "Life after work is not just about relaxation and self-indulgence. It's about finding activities that bring us fulfillment and positively impact the lives of others," he emphasizes. He encourages everyone to use their time outside of work to create meaningful change, one moment at a time.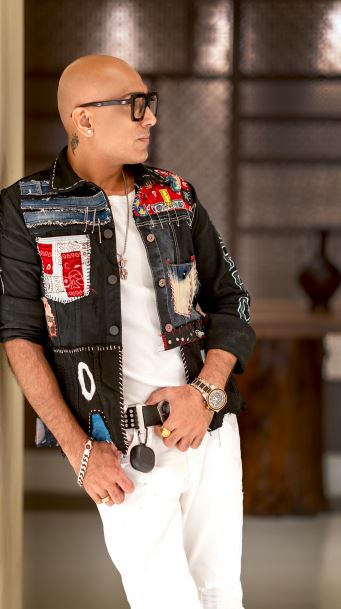 Through the years, Sameer's journey has been marked by dedication, evolution, and triumphs. From his early days as a freelance graphic designer and DJ, to his current role as an Entertainment & Technical Manager at Indigo Max Events & Management Services, his passion has been the driving force.
"The struggle I faced is staying creative and innovative in my field," Sameer admits. "It's easy to fall into a routine and lose that spark of inspiration, but we can't afford that." To overcome this, he constantly seeks out new experiences, ensuring his mind is always fueled with fresh ideas.
Yet, Sameer's success story isn't without its share of personal battles. "I want to talk about something personal that I have never shared with anyone before – the struggles I went through before I found my place in life," he confides. From selling security alarm systems on a bicycle to sleeping on the streets of New Delhi, his journey is a testament to the strength of the human spirit.
Today, Sameer stands as a pillar of strength, not only for his family but for orphan children as well. His dream is to contribute to their education and well-being, providing them with a brighter future and a chance to break the cycle of poverty.
As for the future, Sameer's ultimate dream is to create a loving and supportive environment for his family, uniting and uplifting each other to achieve extraordinary things. And Dubai? It's more than just a city to him. "From the incredible architecture to the world-class amenities, Dubai has everything you need to make your dreams come true."
Sameer Kapoor's journey is a testament to the power of perseverance, passion, and the unwavering belief in oneself. From the narrow streets of Amritsar to the glittering skyline of Dubai, he has shown that with determination, even the loftiest dreams can become reality. Dubai Vibes Magazine celebrates this remarkable journey of a man who choreographs not just dances, but dreams.