Looking for an interesting way to relieve pent up energy and stress while also having fun? There is no place that does it better than The Smash Room, a first-of-its-kind concept in the UAE. A crowd-favourite and go-to destination for five years for Dubai residents and tourists, this ecstatic venue welcomes guests to let go of their stress in a simple yet effective manner; by smashing everything in sight.
Having just successfully completed five years, The Smash Room continues to be the ultimate spot for entertainment, leisure and in a way, a unique form of therapy. Combining therapy and entertainment, the venue offers a safe space for customers to blow off steam, relieve anxiety, beat the mid-week blues and just have fun with no limits.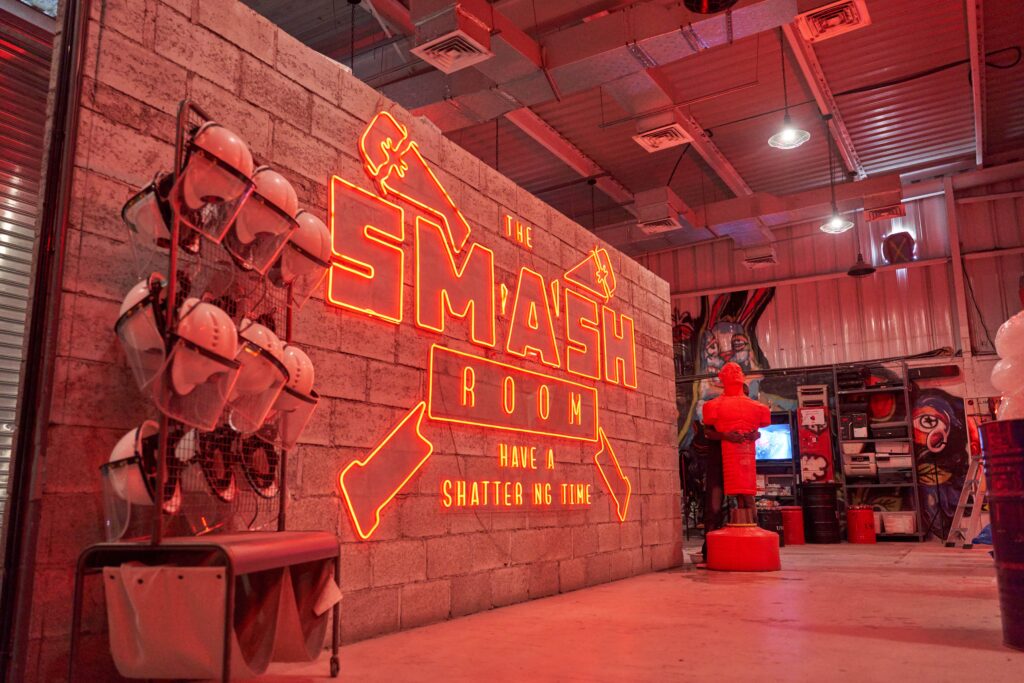 The idea behind the concept of The Smash Room was inspired from trying periods in the lives of the co-founders Hiba and Ibrahim. When traditional coping mechanisms were not working, Hiba experimented by taking old junk into her backyard and smashing it to bits and pieces. When this made Hiba feel significantly better, the idea of creating The Smash Room immediately came to mind. She then decided to team up with Ibrahim, her best friend and partner in crime to bring The Smash Room to life.
With its only location in Al Quoz, the out-of-the-box concept boasts an industrial aesthetic with interiors that exude an unfinished warehouse-like ambience. Vases, guitars, furniture, glass items and electronic appliances including TV's, CPU's, printers, washing machines, and more, guests can fulfill their inner desire to smash things to their heart's content without any restrictions or limits.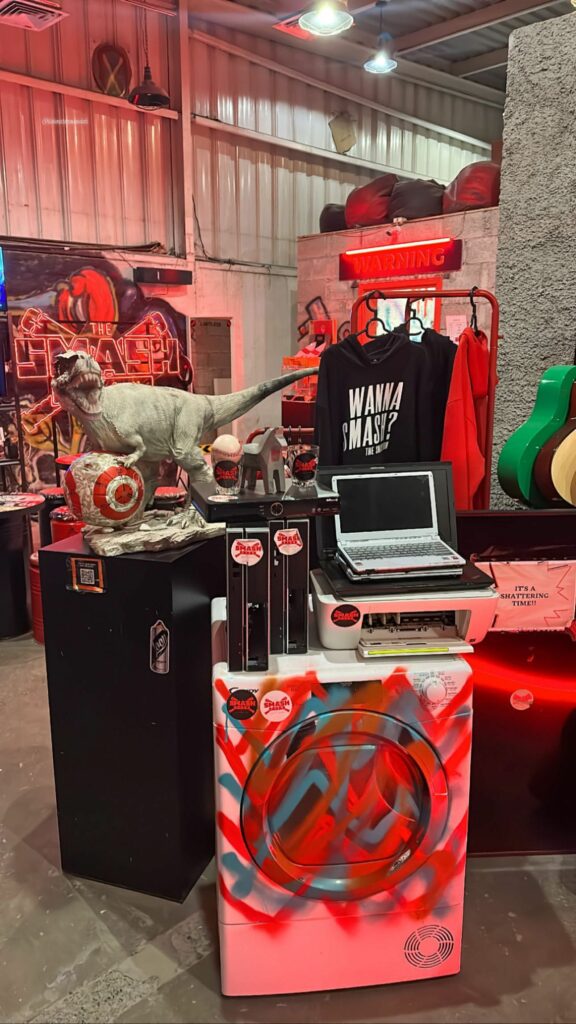 That's not all. Every item smashed is recycled afterwards. The Smash Room has managed to recycle over 70,000 pieces of electronics and appliances. Moreover, the venue has previously hosted various group therapy sessions for psychologists and has hosted more than 150 team building exercises.