Al-Futtaim Group Real Estate's fully integrated destination and part of Al-Futtaim Group, Dubai Festival City's newest addition Manbat Market, saw a successful first weekend at Marsa Plaza Promenade with visitors from around the emirate.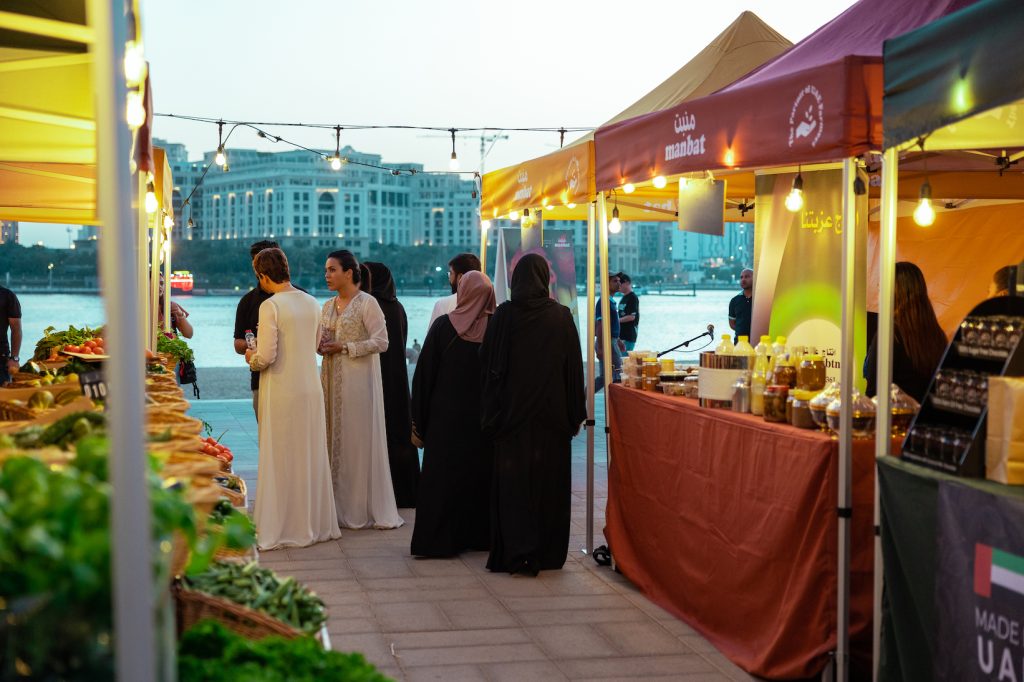 The popular Emirati farmers' market, takes place every Saturday at Dubai Festival City's Marsa Plaza Promenade from 4 PM to 12 AM.
Manbat, an initiative by the Ministry of Climate and Environment is more than just a market, offering an impressive range of local home-grown produce in a fun and family-friendly environment. With over 200 vendors and farmers actively participating in Manbat in Dubai and Sharjah, visitors to the market at Marsa Plaza Promenade in Dubai Festival City will be able to choose from a wide array of fresh vegetables and seasonal fruits as well as other local products such as artisanal honey, dates, dry fruits and spices.
Other vendors at the Saturday pop-up market also include coffee, pressed juices and specialty drinks vendors, bread and patisseries vendors, and plant shops. Committed to creating the best possible community way of life that brings residents, visitors and tourists together to enjoy exceptional offerings, Dubai Festival City and Manbat together will work with farms and farmers all over the UAE, allowing them to showcase their fresh produce that is of a high standard, giving visitors and residents of Dubai Festival City and beyond a chance to buy the best local crop.
Another outdoor attraction at Dubai Festival City Mall's Festival Bay, Vibes by the Bay is now open, providing a plethora of unforgettable thrilling experiences comprising one-of-a-kind travelling water circus, FONTANA, incredible shopping options, and fascinating range of gastronomical delights at the food trucks arena, an Instagrammable dining space at the helipad, spectacular musical performances and enchanting green spaces.
Visit Manbat Market at Marsa Plaza Promenade along with your friends and family. For more information, please visit www.dubaifestivalcity.com