Dubai, UAE: An enchanting Eid awaits you and your cherished ones at The Meydan Hotel, promising memories that will last a lifetime.
Bringing together warm hospitality and excellent dining, the hotel proves to be the perfect weekend getaway for Eid.
Share the seasonal spirit during a splendid lunch at the hotel by indulging in a scrumptious Eid Lunch at Farriers, the hotel's fine-dining restaurant. Boasting authentic culinary delicacies carrying rich flavors, Farriers' extravagant menu features Fresh Arabic Bread, Cold Mezza, Hummus, Moutabel, Tabouleh, Fattoush, Labnah, Warak Enab, Olivia Salad, Fried Eggplant and more!
Take your celebrations to another level with an Eid-special Staycation carefully curated to match your liking! Savor enticing flavors and unwind by the hotel's luxurious pool as you allow your senses to rejuvenate and revive.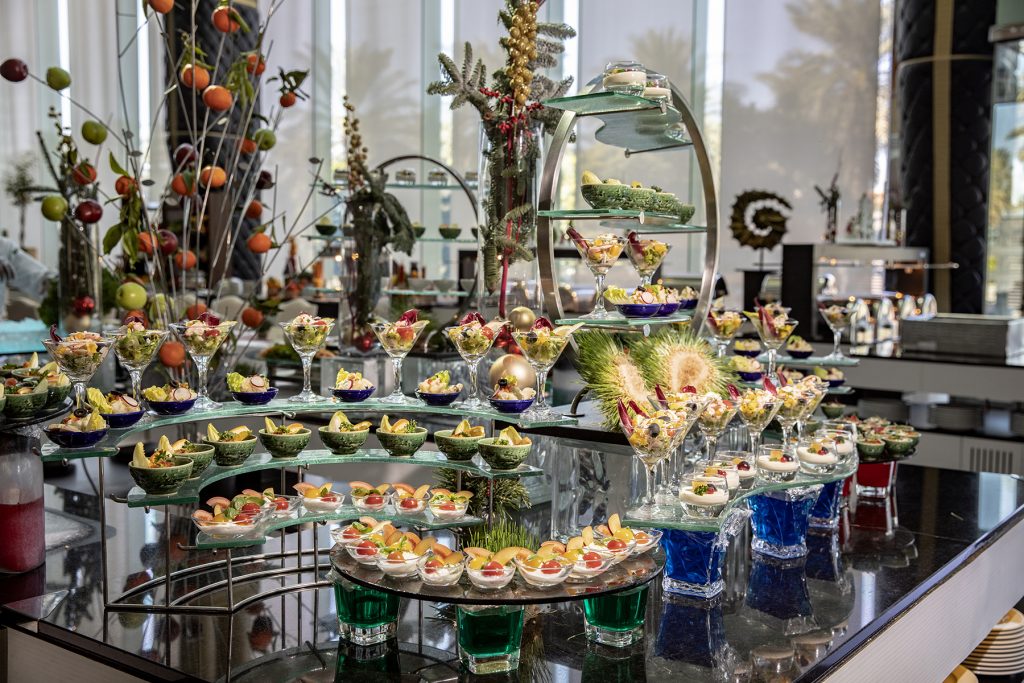 Afterwards, enjoy the rich comfort of the hotel's well-appointed rooms to experience unique luxury like never before. Wake up to the hotel's luxurious Eid breakfast spread inspired by local Arabian signatures including a selection of Fresh Arabic Bread such as Cheese Manakish and Zaatar Manakish, an assortment of fine Arabic Cheeses including Feta, Halloumi, Halawa Tahini and more, that perfectly pairs well with the hotel's special serving of Apricot, Blackcurrant, Orange Marmalade, Strawberries and Honey! Accompanied by unique blends of fresh coffee, tea, hot chocolate and fresh fruit juices, enjoy a slow morning by savouring the hot buffet section that serves Falafels, Omelet, Balaleet and other warm treats.
Set amidst mesmerizing surrounds, The Meydan Hotel is the ideal setting to embrace the lively spirit of Eid with your most cherished ones.
For reservations, please call +971 4 381 3231, WhatsApp +971 56 525 4040 or email meydanreservations@meydanhotels.com