This Ramadan, enter OUMSIAT for an enchanting experience set amidst the lush green surrounds of Courtyard Meydan. Surrounded by a beautiful canopy of twinkling lights, spend entrancing nights under the stars as you discover a picture-perfect Iftar and Suhoor with your loved ones.
Iftar and Suhoor Celebrations at OUMSIAT
Offering six live cooking stations with a myriad of Arabian dishes, treat your tastebuds to the signature Emirati Lamb Ouzi, or indulge in an authentic Lebanese Saj Manakish or tuck into Kushari, a popular Egyptian street food. If you're longing to explore diverse flavors, an International-themed menu filled with culinary delicacies awaits you. Freshly made desserts such as Kunnafa, Umm Ali and Muhalbiya, accompanied by Arabic coffee, Moroccan Tea and dates are sure to perfectly tie your evening together!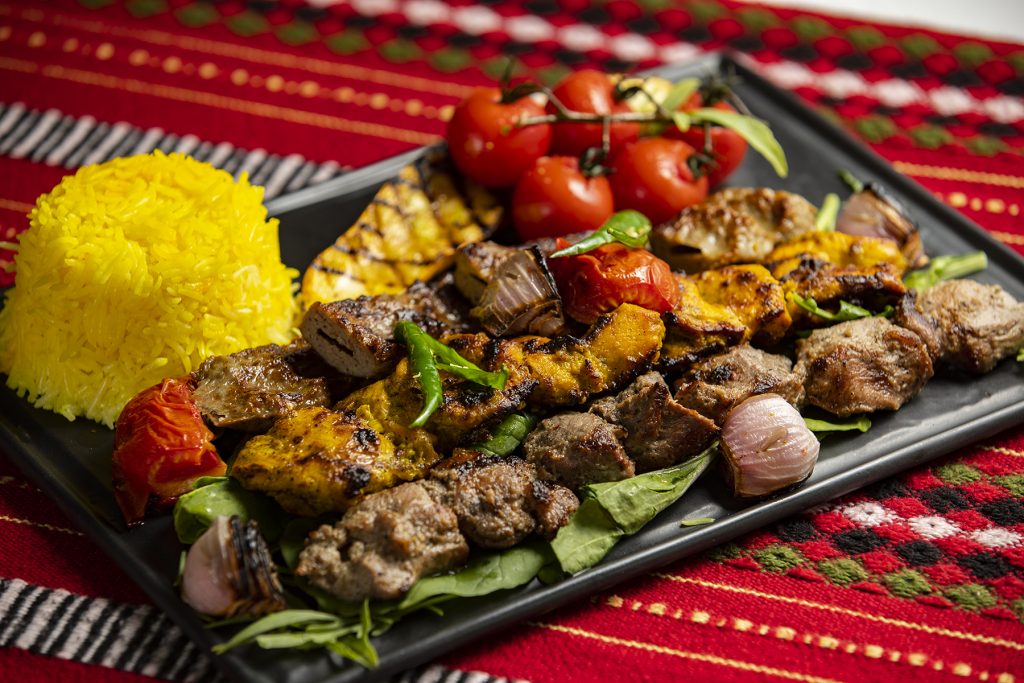 Price:
Iftar | AED 190 per person inclusive of Iftar and beverages | Time: Sunset till 9pm
Suhoor | Price: AED 150 per person for a la carte menu | Time: 9pm to 2am
To Book: Call +971 381 3111, WhatsApp +971 556 525 4040 or email meydanrestaurantreservations@meydanhotels.com
A reflection of true Ramadan Hospitality
Discover Meydan's unique hospitality and extravagant flavours as you break your fast with your loved ones with a special staycation package. Unwind by the infinity pool as you enjoy the comfort of the hotel's spacious rooms as you delight in an in-room Suhoor set menu experience or breakfast.
Price: AED 599 for two persons inclusive of Ramadan dining experiences | Date: April 12 – May 11
To Book: Call +971 4 381 3231, WhatsApp +971 56 525 4040 or email meydanreservations@meydanhotels.com