"Destiny pushed me toward selecting this field," says Dr. Fazeela Abbasi, a highly experienced dermatologist and pioneer in the use of advanced laser treatments, who has garnered a distinct reputation as a celebrity dermatologist and aesthetic skin specialist.
"I wanted to be a heart surgeon but my son was born with a life-threatening lung disorder. He is healthy and well by the grace of God. But at that time I had to choose a field that did not involve emergency rotations and hectic working hours. Dermatology seemed to be just the right fit and now it's like I was born to do it," she says.
Dr. Fazeela brings prestige with her name and is sought by those who do not settle for less. Her techniques are revolutionary in anti-aging treatments. She is one of the most sought-after doctors for her artistically performed injectable procedures. Moreover, she is also known for coining the term, DFA Signature Liquid Face Sculpting.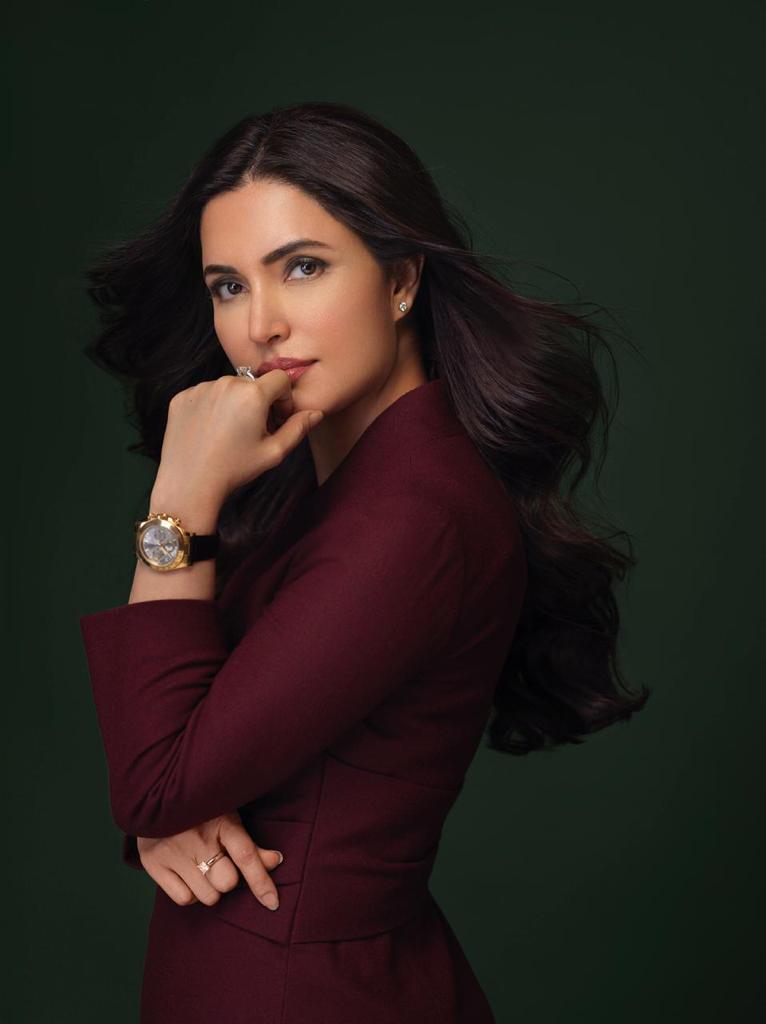 She is the youngest doctor to become an honorary teaching faculty member for the Sharjah University of Laser Training and Research Centre, an institution recognized by the Dubai Health Authority for issuing CME credits for laser therapists across the Gulf region. This achievement is a testament to her dedication to the field of dermatology.
One of her countless achievements includes being the pioneer dermatologist in Pakistan to introduce top laser brands in the country. In 2008, she established her clinic in Islamabad and since then she has been striving to deliver the best that dermatology can offer. Currently, she is practicing in Dubai as a part of the Euromed Clinic Center.
What keeps her going?
"I think it's in my genes. I am a workaholic. Took it after my mother, I suppose, who is a superwoman at the age of 72. She is a lawyer, a judge, member of parliament, chairperson law and justice (committee), a wonderful mother, great granny and still not slowing down," says Dr. Fazeela, who's from Pakistan but has become a rolling stone, spending most of my life in US, London and Dubai.
"I have been in dermatological practice since 2003. After completing my medical school, I went on pursuing post-graduation qualification in Clinical Dermatology from Saint John's Institute of dermatology, Kings College London, the world's renowned dermatology institution. After which I joined MD Dermatology and completed my doctorate in medicine adorning my educational career with the most prestigious qualification in the field of dermatology," says Dr. Fazeela.
She adds: "I am blessed to have the most amazing parents one can have, especially my mother who is the backbone of my life. My brother is my lifeline and his unconditional love and support make me thrive and grow.
"My son is the most humble and loving child a mother can hope for. God has been very kind to me. Having a loving and supportive family makes life journey beautiful. There were hiccups but that's part of life. You learn from those bad times and move on to become a better person."
Her advice?
"There are no short cuts in life, and hard work is the key to success. Though destiny might take you to reach that point, only hard work will take you to the top."
Dr. Fazeela says she plans to "strike a balance between my deen & Duniya.
"Which means paying equal attention to worldly success and success in life here after.
As far as worldly plans are concerned, I am in the process of launching my skincare line."