It will be a great night for Dubai on February 15 as the Grammy-award winning band Coldplay to perform in Al Wasl Plaza, EXPO 2020 Dubai's Infinity Nights Series. .
Coldplay's concert will be live-streamed globally and Expo ticket holders can enjoy the performance for free.
But if you do not have an Expo ticket and you want to watch them live, here's your chance to win a ticket.
On Twitter, Coldplay announce free giveaways of 90 pairs of tickets to the concert.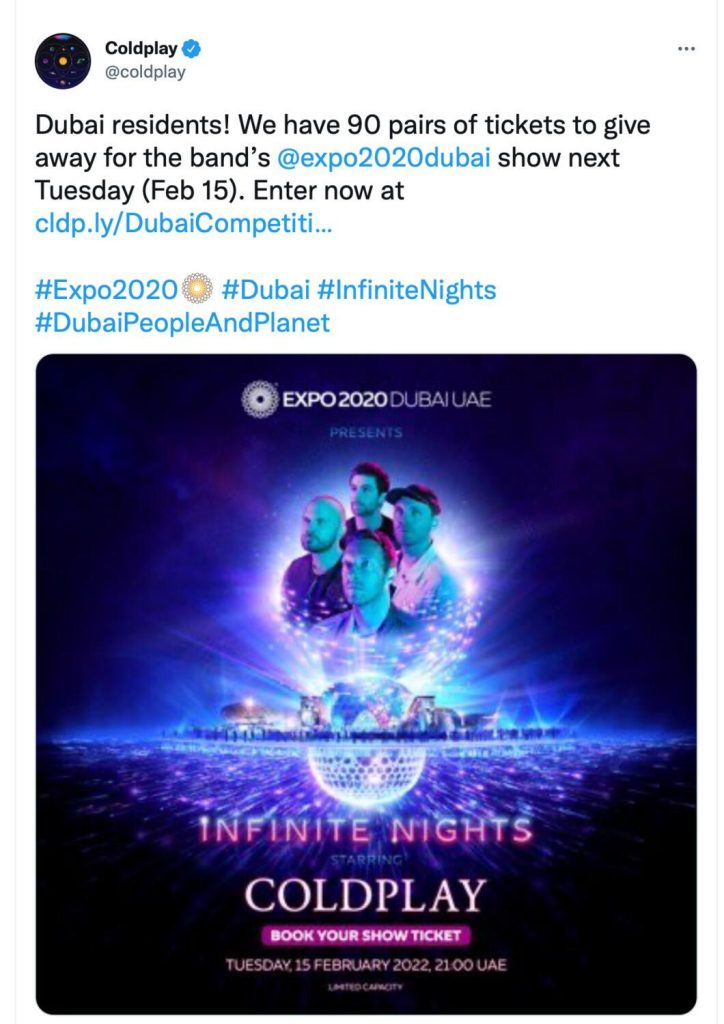 Dubai residents will have to visit the website and fill up their details to stand a chance to win tickets click here.
The band's free event will benefit Expo's Programme for People and Planet and is in line with the United Nations Sustainable Development Goals (SDGs). The British company takes pride in its environmental commitment and responsibilities.
Coldplay is the latest in a long line of well-known singers to perform as part of the "Infinite Night" series, which has featured performances by worldwide and Arab celebrities such as the Black Eyed Peas, Alicia Keys, Nancy Ajram, and Ragheb Alama.