A painting and sculpture exhibition curated by La Galerie Nationale at Alliance Française Dubai
The exhibition of the painter Fabrice Vallez takes us to the natural and vegetal world. 
His works "Walks in the woods" are a light and airy hymn in a verticalist and progressive conception, where hard work and excessive use of materials give a depth and a hypnotizing power. Let yourself be bewitched by the magic of Vallez's works and feel a breath of pure oxygen.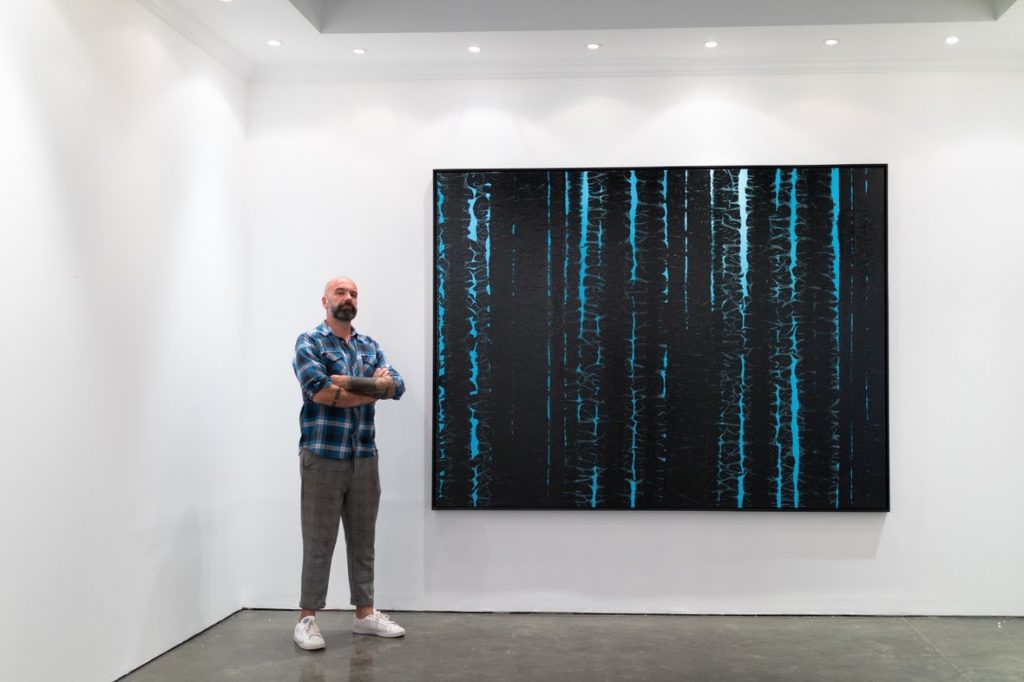 Vallez, born in Paris in July 1972, grew up in the city of lights. Art floral professor and "Meilleur Ouvrier de France" (awarded French craftsperson), he studied Fine Arts in Paris.
Vallez inspirations come from land and forest, peace, silence, meditation… emotion.
Vallez explores many ways of art always focusing on working by partial abstraction painting progress. Dubai resident since 2013, this painter, sculptor, land art designer is also Maison des Fleurs floral designer.
With almost 25 years of presence on the contemporary art market, Vallez's work has really taken on an international dimension within the world artistic sphere following its successes encountered in the United States 10 years ago.
The hazards of life drove him to Dubai where he set up his creative workshop in 2014. Supported by La Galerie Nationale, his success in the Middle East has not slowed down but rather gone upward. He is now one of an essential artist of Abstract Art.
What – "Fab Road Trip" – a painting and sculpture exhibition by Fabrice Vallez
When – From January 11 to February 15 , 2021
Where – Alliance Française Dubai, Oud Metha
Free entry