Dubai, UAE: Firetti Contemporary is pleased to present a solo exhibition of monumental artworks by international sculptor Helidon Xhixha for its first opening show.
Titled, IMPRINT, the exhibition showcases three monumental sculptures: "Earth," a sphere in mirror polished stainless-steel; "Pillar of Fortitude," a seven-meter tall stainless-steel column; and "Iceberg," a floating installation in stainless steel measuring 4 x 2 meters.
"Iceberg" is by far the most symbolic and impactful work by Helidon Xhixha in support of the awareness of global warming and the melting of polar glaciers.
An artist whose sculptural practice has gone from strength to strength – Helidon Xhixha's "Iceberg" installations convey the intense sense of wonder that characterizes his outlook and attitude towards art.
With an approach that is the result of an artistic upbringing, formal education and the artist's own instinctive, creative drive, Xhixha presents a grand spectacle: Art that challenges its audience. Not simply through its sheer scale and mass but through its engagement with ideas of fundamental importance.
"While highlighting social and environmental issues, our gallery's mission is to become a vehicle for social change instilling values in our society through the inspirational power of art. Opening our first exhibition with a focus on what's considered the greatest threat to humanity,  Helidon Xhixha's large-scale, stainless steel sculptures are going to make a powerful statement on climate change," says Mara Firetti, founder.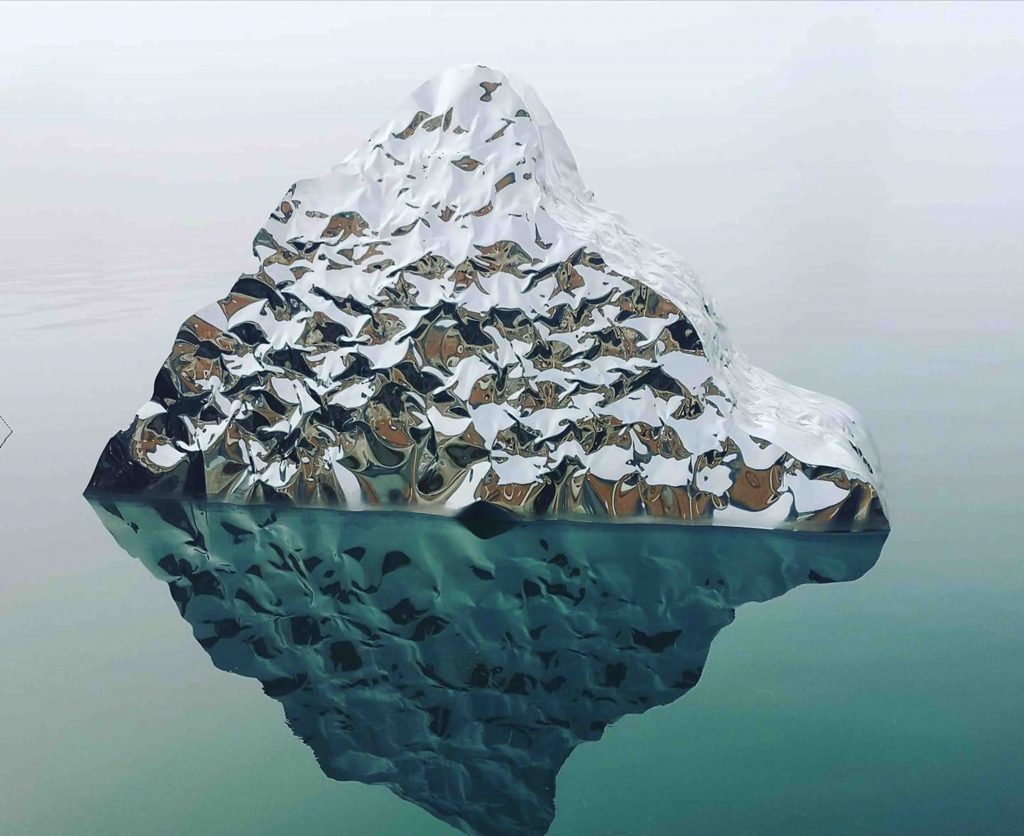 The floating installation "Iceberg" by Helidon Xhixha was first exhibited in the middle of the Venetian lagoon on the occasion of the 56th Venice Biennale in 2015. The sculpture, captivated audiences, garnering much attention from industry professionals and the media alike, as it floated through the Canal Grande and the Venetian lagoon. This outstanding reflective sculpture made a statement about global warming and the potential impact it could have on a place such as Venice in the future.
Parallel to the environmental message "Earth" will affect every individual on each of the seven continents of the world. The installation "Earth" works in conjunction with "Iceberg," acting as its terrestrial counterpoint, and memorializes the continued damage we inflict upon the planet.
"Xhixha has done his part, creating art that uses its beauty to incite positive dialogues on issues that need to be addressed. It is now up to you, the audience, to make sure the message reaches as far as possible and inspires as many as possible. Art needs its audience to invigorate change," Firetti said.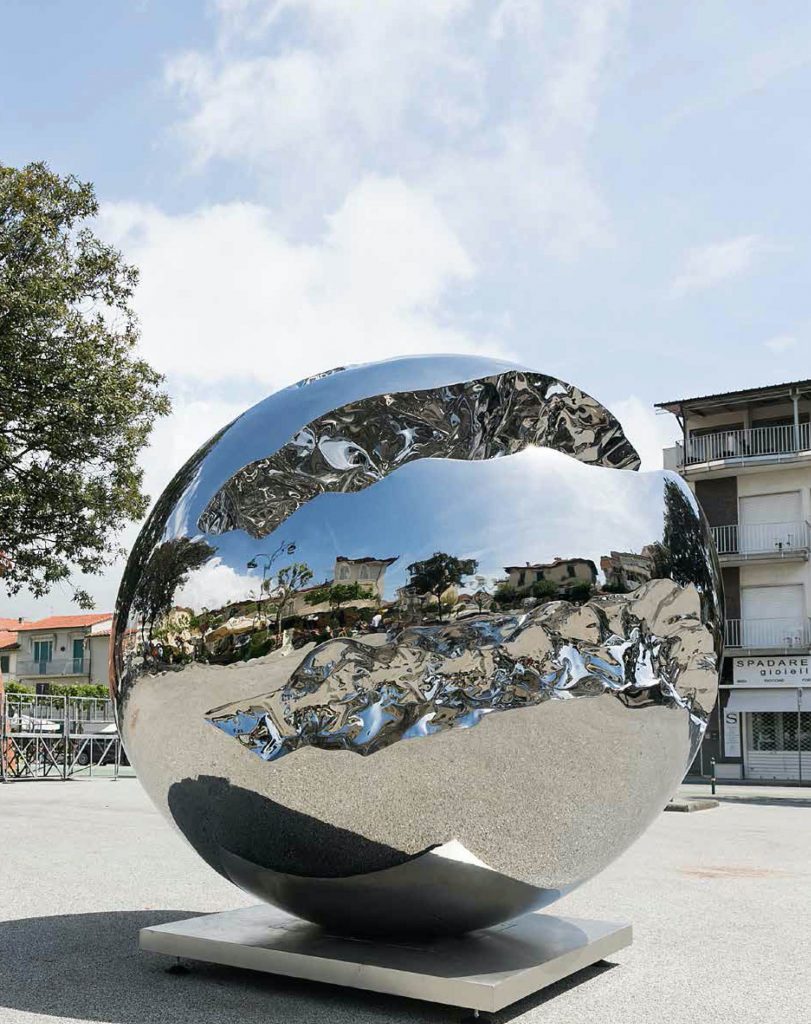 Using innovative techniques developed throughout the course of his career, Helidon creates sculptures that captivate with their beauty. The fascinating aesthetics of Iceberg and Earth all serve to communicate its meaning – without them, it would not engage its viewers, its ecological message would be lost.
Xhixha is an Albanian-born artist, but Italian by adoption, whose monumental sculptures and innovative technique, together with an approach that is the result of an artistic upbringing and a formal education, have granted him international acclaim.
IMPRINT will run from March 22 to May 22 at Firetti Contemporary, Unit 29, Alserkal Avenue – 17th St – Al Quoz – Dubai. For details please call +971 508583442, email mara@firetticontemporary.com or visit www.firetticontemporary.com
Firetti Contemporary is an art gallery highlighting social and environmental issues, creating meaningful and sustainable collections. Promoting a selection of substantial local and international artists, the gallery is located in Alserkal Avenue.