Dubai, United Arab Emirates: Breaking a Guinness World Records (GWR) title is more than just doing something amazing. It recently took 33-year old Pakistani national, Azmat Khan six minutes and one second to break the previous Guinness World Records title for fastest mile dribbling a basketball. Khan is a Kohat product, and he also holds the record title for the 10 miles equivalent.
Khan's story with GWR started by deciding that he wanted to take his achievements to the next level, so he had to find something he thought he could handle on a global level. Searching GWR site, a record title on basketball drew his attention held by American Reed McManigal, who managed to set the record in 6 minutes 39 seconds. Two cyclists served as videographers to document the attempt, using their mobile phones. Khan was able to shatter Reed McManigal's record by almost 38 seconds.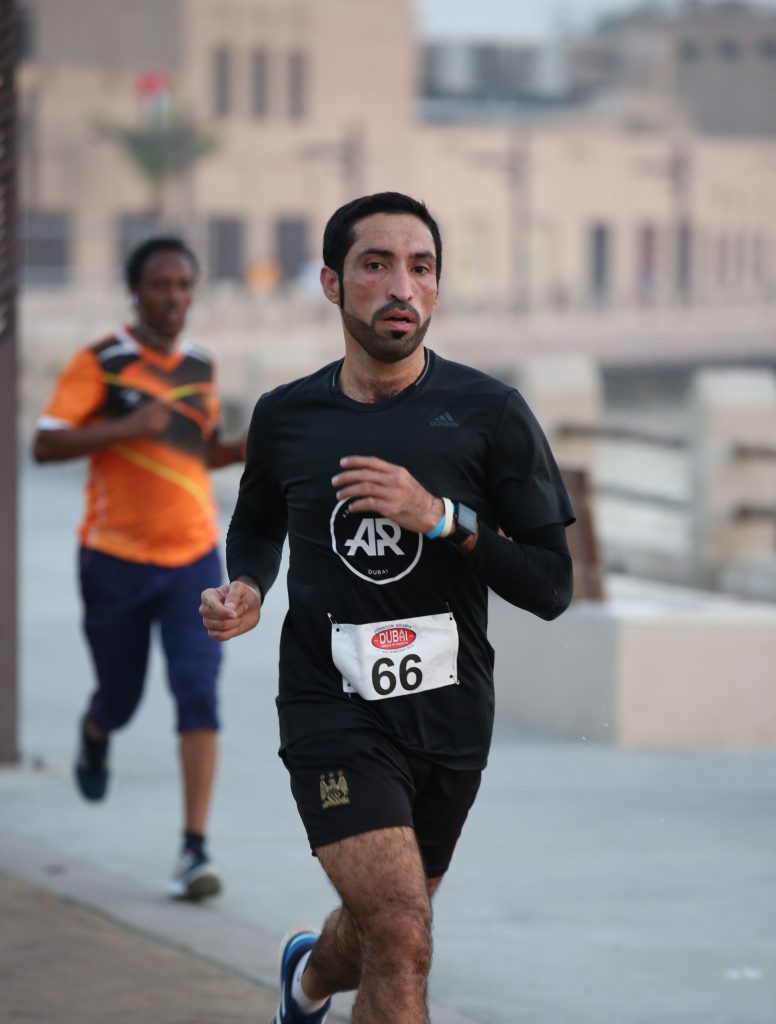 Khan and his crew took over a cycling path in Al Warqa Third Park in Dubai on a sunny Saturday for his attempt. His preparation for the run mostly focused on following GWR guidelines leading up to the big day. He had to go through many steps including securing two timekeepers, witnesses, and a track official.
The professional runner has participated in runs across Dubai, ranging from 3km up to 42km. "I want to motivate people to try new things and challenge themselves," he said.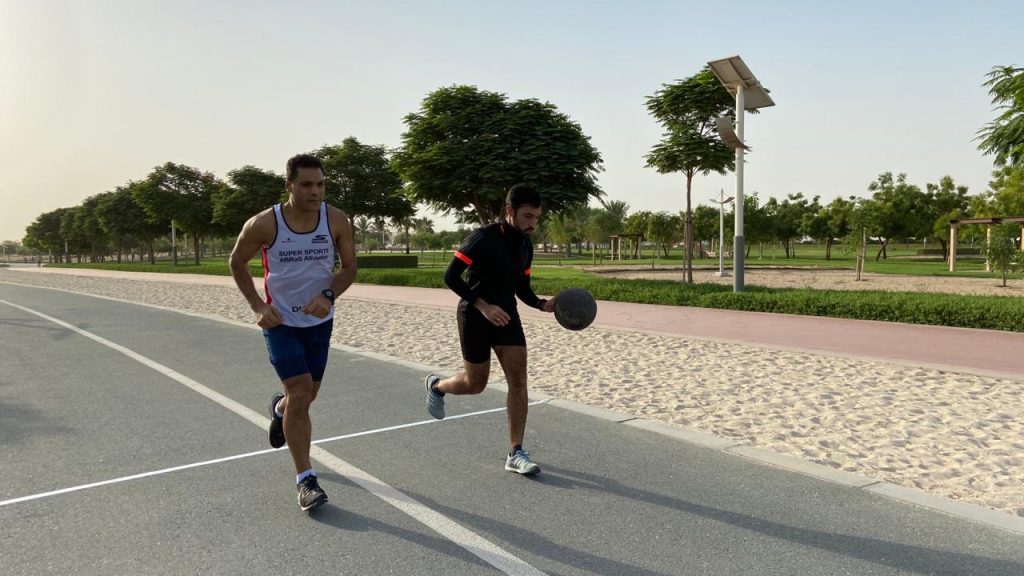 Almost losing contact with the basketball as it rolled off to the edge of the track, he was able to grab it back and resume dribbling, though, and wound up finishing the race in 6 minutes and 1 second. Instead of running a smooth, steady pace, he had to surge with the ball when it bounced ahead. "Dribbling a basketball while hitting that speed wasn't easy. The turns were especially challenging. I almost lost the ball a few times on the curves," he said.