In the ten years that they have spent in the UAE, longtime friends and colleagues Nick Alvis and Scott Price have played a pivotal role in shaping and developing the region's dining scene.
Having spent over a decade working for Gordon Ramsay in London, Paris and Dubai, in 2011 they launched their first restaurant, Table 9 by Nick and Scott, to great success winning a string of accolades and garnering attention for being one of the first homegrown concepts. In 2013, they showcased their diversity by creating and establishing the Taste Kitchen brand, a chain of popular, award-winning contemporary café-style restaurants.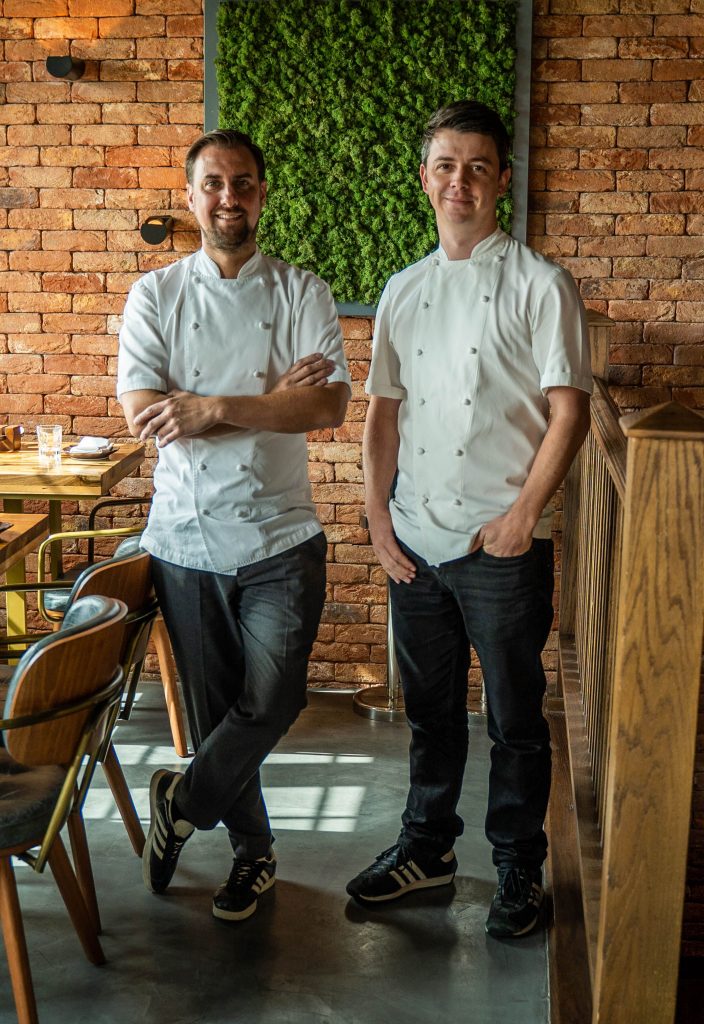 Their greatest achievement to date came in early 2017 with the opening of Folly by Nick and Scott at Souk Madinat Jumeirah. As part of a long-term, multiple restaurant partnership with Gates Hospitality, the two conceived the concept from scratch and guests will spot their signature style not just in the menu – with its unfussy, innovative dishes and commitment to quality ingredients – but in the decor, craft cocktails, music playlist and general vibe.
With its fabulous views, stunning outdoor terraces and different dining options – from an intimate kitchen bar experience to a secluded table out on the terrace, the choice to sample a bespoke tasting menu or simply order a drink and a couple of nibbles and watch the sun go down, Folly has something for everyone – as well as the best sunset in Dubai. 
Much like their previous ventures, Folly has already received an array of awards and accolades, including Time Out's Best European Restaurant and Best Bar with a View, as well as being named Esquire Magazine's Third Best Restaurant in the Middle East for 2018, and with future openings in the pipeline, their presence in the region is set to grow and grow.