World's youngest TEDx speaker, Kiara, speaks at Expo 2020 Dubai about women's empowerment
At six years of age,when many children will be excited about collecting country stamps in their Expo 2020 Dubai passports, Kiara Kaur gave a talk to an adult gathering on 'Small Change Big Difference' at the Mexico Pavilion as part of the International Women's Week (IWW) activities on Wednesday (3 March).
Kiara is a child prodigy of sorts. She is the youngest TEDx speaker – at age five, she gave a talk on 'Unboxing Curiosity' in India on Children's Day on 14 November, 2021. She also holds the record for Youngest Non-stop Book Reader, having read 36 books in 105 minutes at an event hosted by the Guinness Book of Records in London.
On Friday (4 March), Kiara, a bespectacled young girl with long black hair, had a busy schedule at Expo 2020 Dubai, attending IWW events at the Australia and Saudi Arabia Pavilions, accompanied by her parents.
An American citizen of Indian origin, Kiara is the daughter of a dentist in Al Ain. She is a voracious reader, and has read nearly 2,000 books, including children's stories, heritage, culture and science books.
Speaking after the IWW events on Friday, Kiara said: "The most important thing that can be done to empower young girls is to give them a better level of education to help them develop their talents. I think education is the key to everything. Young girls should have an education that is no less than their male peers."
The young girl is studying remotely in Grade 1 at an Indian school in Al Ain, and although she is happy with the level of education she receives, she would be happier to be in class and mix with her peers.
Kiara's mother, Dr Little Mahendran, said her daughter's most admirable qualities are her sense of curiosity and desire for freedom for all women. She said: "Our attention was drawn to her great thirst for knowledge, and her constant talk about the things surrounding her, and we saw in her early on a brilliance that surpassed her peers. It probably runs in the family. Her grandmother was a doctor in the Indian Army, while her grandfather was a Colonel."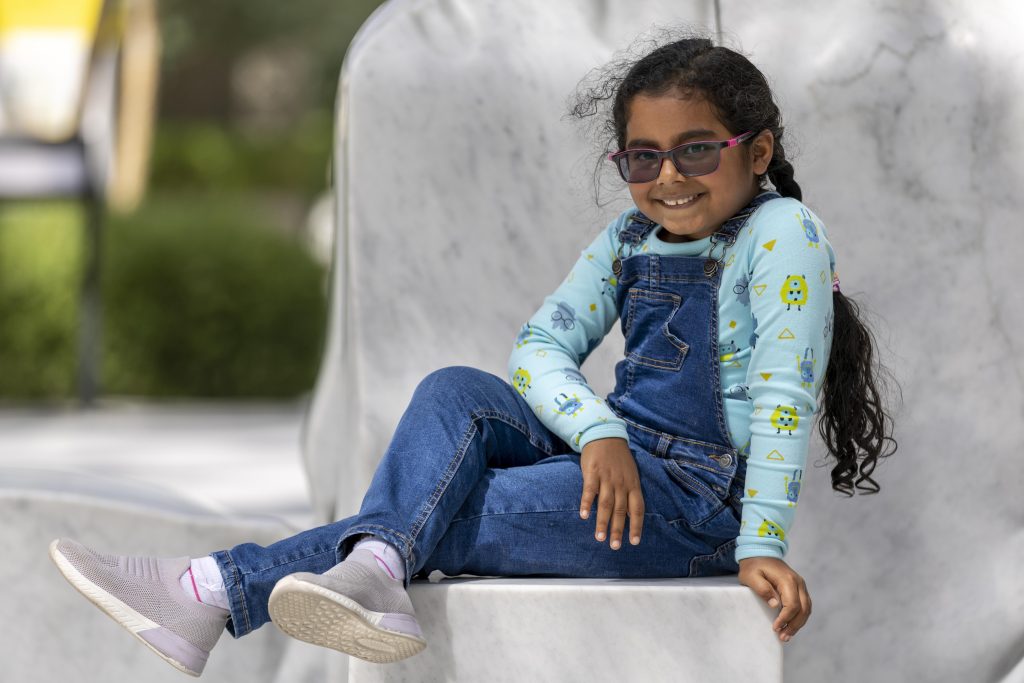 Kiara swims and plays cricket, and speaks very fluently about the problems of the world. At six years of age, she is a women empowerment and climate change evangelist.
Her final massage is: "Let's plant trees, lots of them. I think that's a solution to a lot of the problems the world is facing right now."
And then she shares her little dream: "I want to be a leader of a country, because I can guide my country and help the poor."