Talison Soares, the star of the UAE's Armed Forces National Team (A.F.N.T), achieved a new milestone in his outstanding career at the Abu Dhabi Grand Slam Jiu-Jitsu World Tour 2022-2023 organised by the Abu Dhabi Professional Jiu-Jitsu League "AJP". He won the gold medal in the "Masters 1″ division, marking his third victory in this championship, having previously won two gold medals in the Sydney and London rounds.
Soares, who is originally from Brazil, has become a true inspiration to many with his exceptional talent and performance, ultimately leading him to the UAE. Since joining the A.F.N.T Academy, he has not only excelled as a player but has also become a role model and coach to aspiring talents in the UAE, promoting teamwork and ambition among his fellow players.
During the Abu Dhabi Grand Slam Jiu-Jitsu series, Soares discovered Mariana Luizy, a 12-year-old Brazilian champion with exceptional skills in Jiu-Jitsu. Recognising her extraordinary potential, Swariz added her to his talent programme, and now, at the age of 17, Luizy has become a global ranking player in her category, winning first place in the Abu Dhabi Grand Slam Jiu-Jitsu Championship's world ranking on Sunday.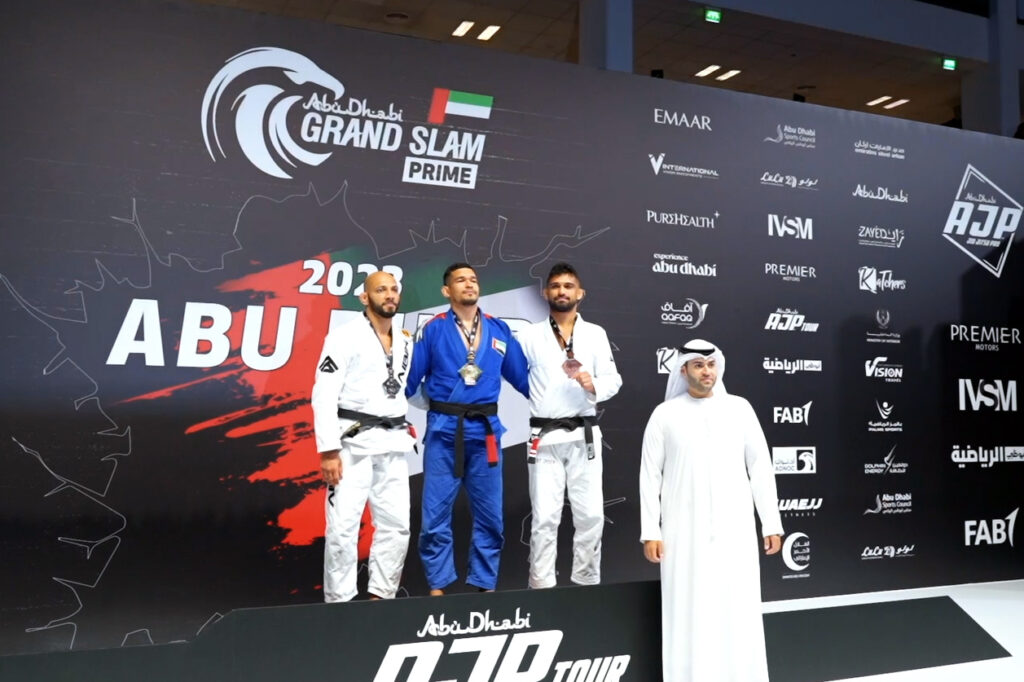 Mariana's journey in sports began at a young age, and with the help of Soares and his team, she was able to realise her dream of competing in the Abu Dhabi Grand Slam. She delivered an outstanding performance that surpassed all her competitors in her category, earning her a gold medal on the first day of the youth competition.
Luizy's achievement marks a significant turning point in her career, and her success serves as a testament to the vital role of Soares as a coach and role model in supporting young talents.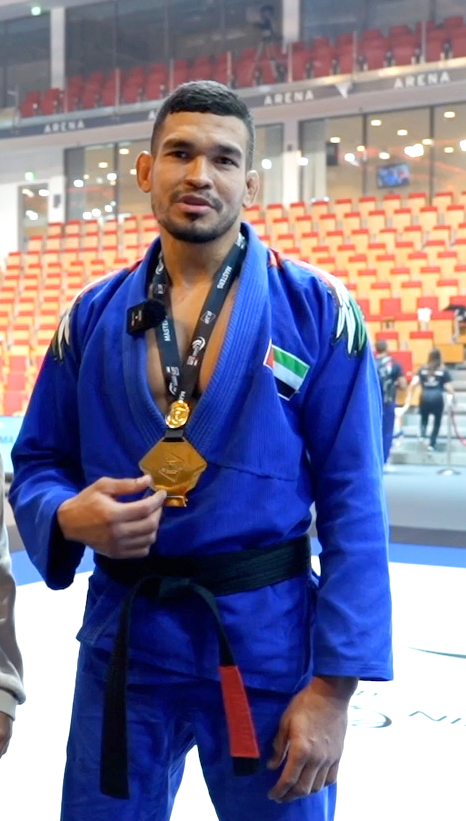 Speaking at the event, Soares expressed his happiness for participating in the Abu Dhabi tournaments, saying, "I am now ranked first in AJP ranking. I won gold in Sydney; I won gold in London and now in my home, the UAE. This is my goal here, to be in the first place, and everyone wants to be here because Abu Dhabi is like a home to us."
The success stories of champions in Abu Dhabi reflect the importance of realising dreams and aspirations. Through stories like Talison Soares and Mariana Luizy, Abu Dhabi provides opportunities for athletes to make sporting history and achieve their goals by participating in the international events and championships it hosts.