The fashion industry has always been an avenue for creatives to showcase their skills and express their artistic visions. Among the talented designers emerging in the industry, Aaronic Atelier has been making waves with its unique and breathtaking collections. This fashion brand, owned by twin brothers Aaron and Ahqui Cadenas, hails from the beautiful country of the Philippines and has been turning heads with their latest Modest and Couture Collection at the Fashion Factor 4th Edition held in The Agenda Media City Dubai last February 24 and 25, 2023.
The Aaronic Atelier is known for its attention to detail, intricate designs, and excellent craftsmanship. The brand's signature style combines traditional Filipino elements with contemporary fashion. The Modest and Couture Collection showcased at the Fashion Factor 4th Edition was no exception. The collection featured elegantly tailored pieces that were inspired by Filipino culture and heritage.
The Modest Collection consisted of chic yet modest pieces that cater to the modest fashion market. The collection's fabrics included soft pastel shades and flowy silhouettes, which were accented with traditional Filipino embroidery and intricate beadwork. Each piece in the collection was designed with versatility in mind, enabling customers to wear them for different occasions.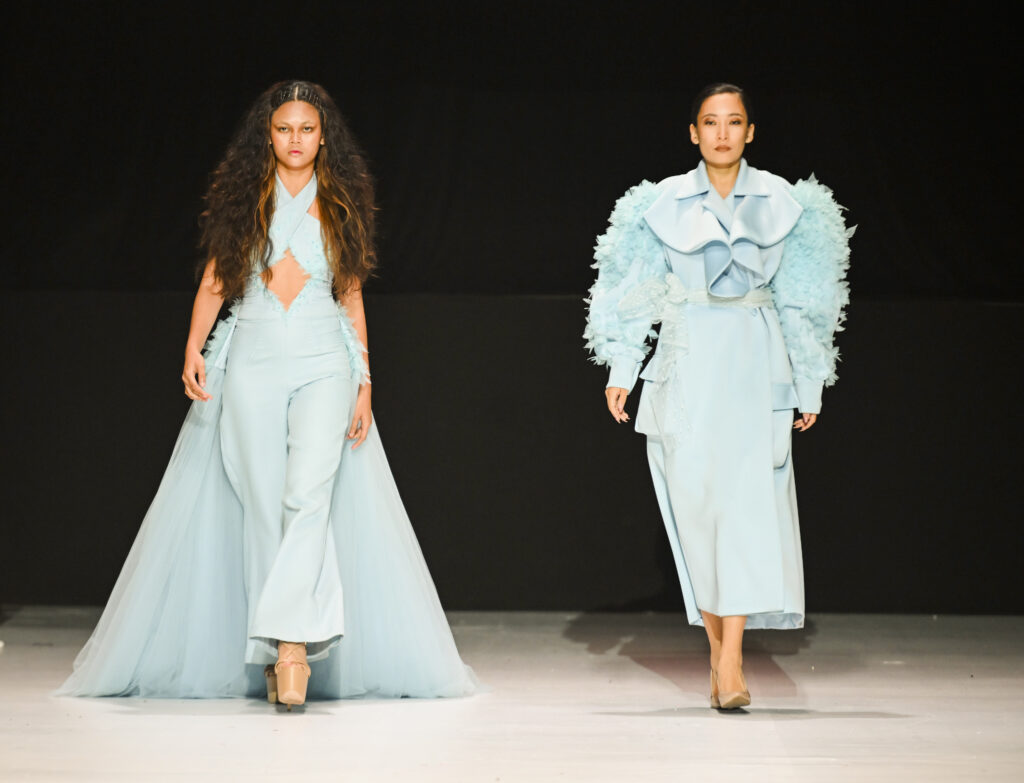 On the other hand, the Couture Collection was a testament to the brand's skill and creativity. The collection featured avant-garde pieces that were designed to impress. Each piece showcased the brand's meticulous attention to detail, with fabrics ranging from luxurious silks to delicate lace, and were adorned with intricate beading and embroidery.
The Fashion Factor 4th Edition is one of the most significant fashion events in Dubai, showcasing the latest in fashion trends from emerging and established designers worldwide. Aaronic Atelier's participation in the event is a testament to the brand's growth and recognition in the fashion industry. The collection received an overwhelmingly positive response from the audience, with many praising the brand's fusion of traditional Filipino elements and contemporary fashion.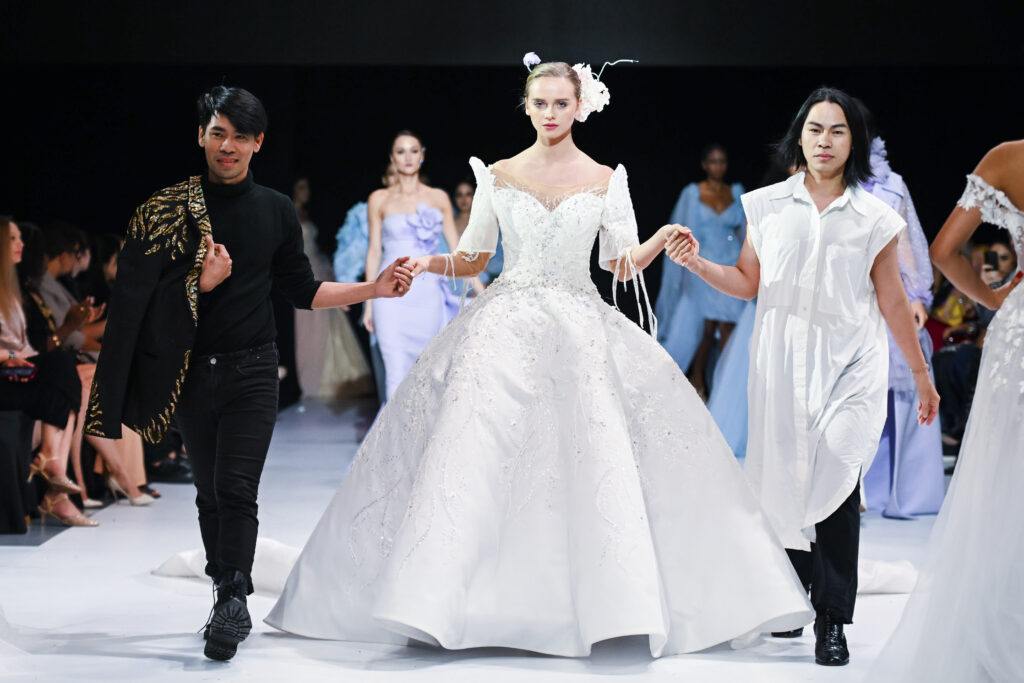 Aaron and Ahqui Cadenas, the creative forces behind Aaronic Atelier, are proud of their heritage and aim to showcase it to the world through their designs. The brothers have been honing their skills in the fashion industry for years, and their hard work and dedication have paid off. Their brand has gained a loyal following of fashion enthusiasts who appreciate their unique and intricate designs.
With the Cadenas brothers' talent and dedication, it is no doubt that Aaronic Atelier will continue to stun audiences worldwide with their future collections.