Dubai, UAE: Adidas has revealed the latest evolution of adizero footwear built for speed on the road and the track. Led by the next iteration of adidas' record-breaking elite performance shoe, the ADIZERO ADIOS PRO 2, and introducing the all-new ADIZERO BOSTON 10, and ADIZERO PRIME X, the running shoes will be worn by some of the world's fastest this summer. 
ADIZERO ADIOS PRO 2
The ADIZERO ADIOS PRO 2 features two-layers of re-sculpted LIGHTSTRIKE PRO midsole – a revamped construction to support with energy return. Signature carbon infused ENERGYRODS are designed for a more anatomical driven transition, limiting energy loss. This summer, the ADIZERO ADIOS PRO 2 is set to be worn by some of the world's fastest athletes including Peres Jepchirchir, Joyciline Jepkosgei and Rhonex Kipruto.
ADIZERO BOSTON 10
Offering runners the best of the ADIZERO ADIOS PRO 2 race day set up in a versatile, every day running shoe. Featuring the same LIGHTSTRIKE PRO combined with a durable LIGHTSTRIKE EVA midsole foam, ENERGYRODS, a soft upper construction and CONTINENTAL™ RUBBER OUTSOLE, to support every day long distance training runs with a durable lightweight ride.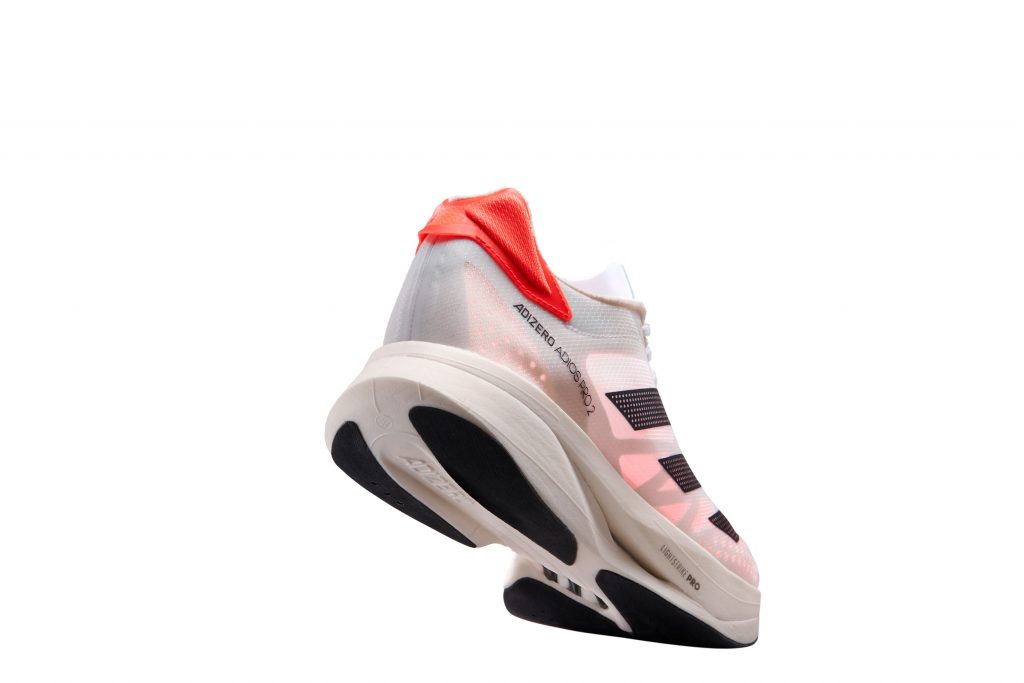 ADIZERO PRIME X
Continuing the collection, the ADIZERO PRIME X has been created as a boundary-breaking conceptual long distance running shoe. Designed without limitations to amplify key features of the ADIZERO ADIOS PRO 2 and explore and push the limits of the technology. Sharing the same LIGHTSTRIKE PRO midsole and ENERGYROD technology, stiffening blades, that spring back, have been added within a 50mm heel.
James Foster, Vice President Product at adidas Running said, "The adizero silhouette is in a constant state of evolution and designing elite equipment like the ADIZERO ADIOS PRO 2 is all about identifying the right marginal gains. The same goes for the ADIZERO BOSTON 10 which we're particularly excited about. With outstanding athlete feedback so far, the shoe is yet another vision brought to life in our endless mission to create only the best for the athlete and continue to enable world record-breaking performances."
The ADIZERO ADIOS PRO 2 and ADIZERO PRIME X will be available at adidas.com with the global launch from June 18. ADIZERO BOSTON 10 will be available at adidas.com and select retail partners from June 16.