Dubai is known to be one of the best cities globally, which offers many activities, opportunities, and innovations. Moreover, it is nice to say that the United Arab Emirates has a fantastic geographical area, where sands and water are both present in the country.
Aside from the excellent land feature and artificial intelligence home, Dubai should also be known as a land of sustainability and great wonders. The emirate can spoil us with different parks and beaches that we can enjoy during the summer season and all year long.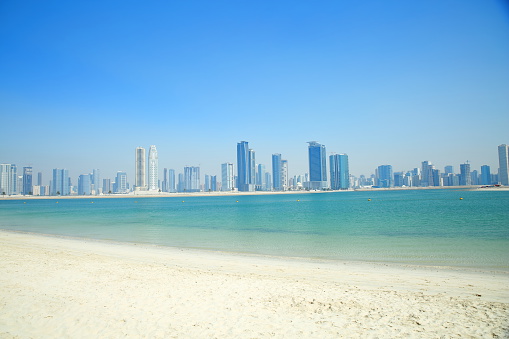 One of the hidden gems of Dubai is the Al Mamzar Beach Park; this sophisticated place covers more than 100 hectares, where you can enjoy different activities with your friends and family.
Al Mamzar is not just an ordinary beach park because it also offers Smart Park facilities. Feel secure and connected with your affiliates while enjoying your stay. The RTA Nol card that you have can be used to assess Smart Gates entrances. Aside from that, the trees in this park are not just ordinary trees; they are Smart Palm Trees that can allow you to charge your gadgets and connect to their Wifi.
Smart Rescue, Smart Drones that can analyse the growth and health of plants, Smart Paint that absorbs carbon dioxide and reduces air pollution, and Smart Trashcans that can move around the park are also available.
The activities you can do in the area are picnicking, playing sports and swimming. It is child-friendly, is that why you do not need to worry? 
The opening hours of the beach park are Sunday to Wednesday from 8:00 in the morning until 10:00 in the evening. While on Thursday to Saturday and public holidays it is open until 11 PM.
During the Holy Month of Ramadan, it will be open from 8:00 AM TO 10:00 PM.
Entrance fees:
Single entry: AED 5
Children under the age of two: Free
People of Determination: Free
Entry ticket for car: AED 30
Swimming pool facility:
Adults: AED 10/hour
Children AED 5/hour
Jet Ski experience: Adults- AED 150 FOR 30 minutes and AED 250 for one hour.