In today's innovative and developing world, educators must stay abreast of current events, be intelligent enough to relate to the younger generation, and, most importantly, sacrifice everything to ensure that a teacher can make a difference.
Meet Anne Kurian, a 44-year-old FS2 teacher at The English College in Dubai, UAE. Originally from Chennai, India, Anne has been teaching for 21 years and has worked in five British schools in India and the UAE. She graduated with a degree in Fine Arts from Stella Maris College and went on to complete a Bachelors in Education. Anne's love for teaching and working with children led her to pursue a career in education.
Anne has been living in the UAE for 17 years and loves the city of Dubai. She particularly enjoys the melting pot of cultures, opportunities, and various tourist attractions, restaurants, beaches, and the desert. Anne's love for the arts is creatively incorporated into her teaching and learning environment, and she has had the privilege of supporting arts and culture.
"My love for the Arts is creatively incorporated in my teaching and learning environment, I have also had the privilege to support the Music, Art, Drama and Home Economics departments. I joined The English College in 2016 with the privilege to help set up the FS department," she said.
Apart from her work, Anne is also an active member of Dubai City Sounds, an all-women's Acapella choir, and an all-women's support group organized by her church. Her hobbies include painting, knitting, and jewelry designing.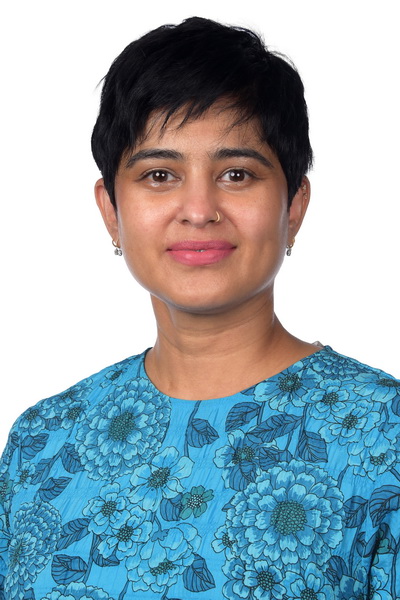 When asked about her current work, Anne shared that she was born to teach and loves working with little ones. The most rewarding part of her job is seeing her students' faces light up when they make connections and link their learning to their personal experiences.
Anne finds her work constantly challenging but also satisfying as it allows her to make the biggest difference for her learners and contribute to the local and global community.
"I enjoy teaching children and making a difference in their lives. It's especially rewarding to see their faces light up when they connect their learning to their personal experiences. There is never a dry eye in the house here," Anne said.
However, Anne admits that finding a good work-life balance is a struggle she faces every day. She believes that it is essential to find a balance between her work and personal life to avoid burnout.
She said, "I am so blessed to have worked in wonderful schools with the privilege to work alongside passionate teachers and leaders. I've had a fantastic run and hope to have many more fruitful and productive years ahead."
Anne's ultimate dream is to continue working in the field of education while also contributing to the community, particularly supporting the elderly. She also loves the British education system, particularly the Early Years Foundation Stage, and how it constantly evolves to accommodate the changing needs of the times.
Anne hopes to continue working in the education industry and have many more fruitful and productive years ahead.
Finally, Anne would love to settle down in the UAE as it has been her home for the past 17 years and holds a special place in her heart. With her passion for teaching and making a difference in the lives of her students, Anne is undoubtedly an asset to the education industry in the UAE.