Diners can break their fast with generous portions, indulgent food and a welcoming ambience
To mark the holy month of Ramadan, all-day Indian Bar & Eatery in DIFC, Bombay Borough, has created a special Iftar Feast set menu featuring generous portions, hyperlocal ingredients and customary Iftar dishes with delectable flavours from all over the Indian subcontinent. The 4-course set menu will be available for the entire duration of Ramadan from 6-9 pm daily and is priced at AED 205 per person.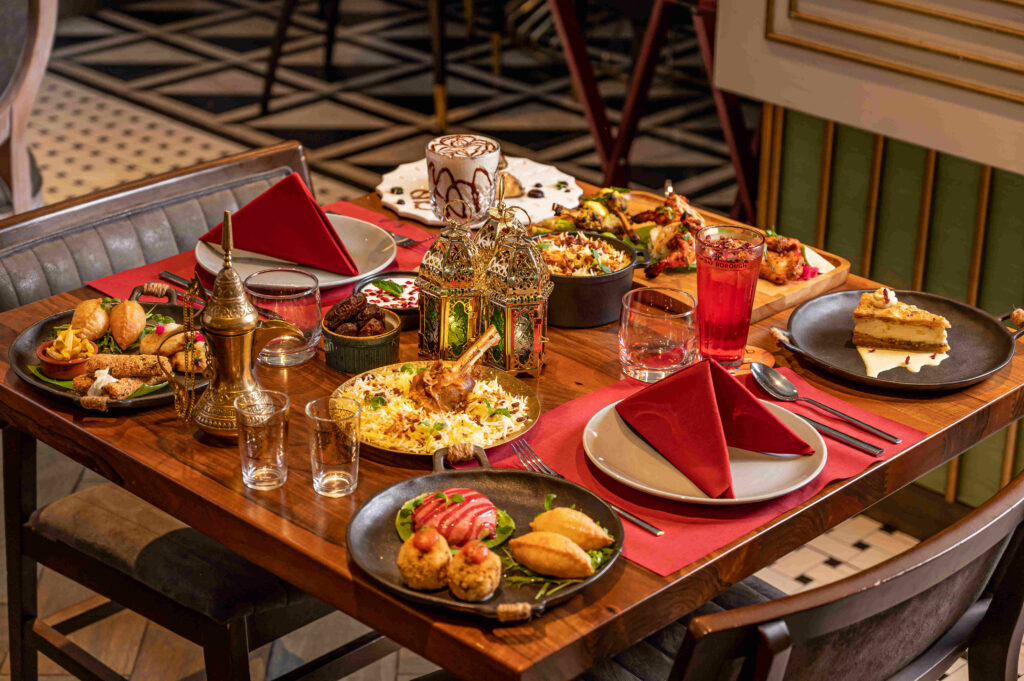 From appetizing snack plates to indulgent Kebab and Biryani Thaals (platters) and scrumptious desserts, the exclusive menu combines traditional vegetarian and non-vegetarian iftar meals with contemporary Indian flavours to surprise visitors with an elegant experience when breaking their fast.
Diners can start their meals with tempting appetizer plates including the creamy Butter Chicken Kulcha topped with pepper cheese and pickled onion, a street food-inspired Berry Dahi Vada with a refreshing touch of strawberry and green chutney, and spicy Konkan Fish Fingers served with Jackfruit chips.
Guests can then satisfy their cravings with a choice of Kebab Thaals including Tandoori Fondue Mushrooms – Umami spiced mushrooms with a malai marination topped with cheese sauce and parmesan crunch. Meanwhile, the Goan-inspired Rechado Grilled Prawns are served with coconut khichdi and lotus crisps. Visitors can also enjoy the indulgent Malabar Lamb Chops served with sukka masala-spiced brussels sprouts.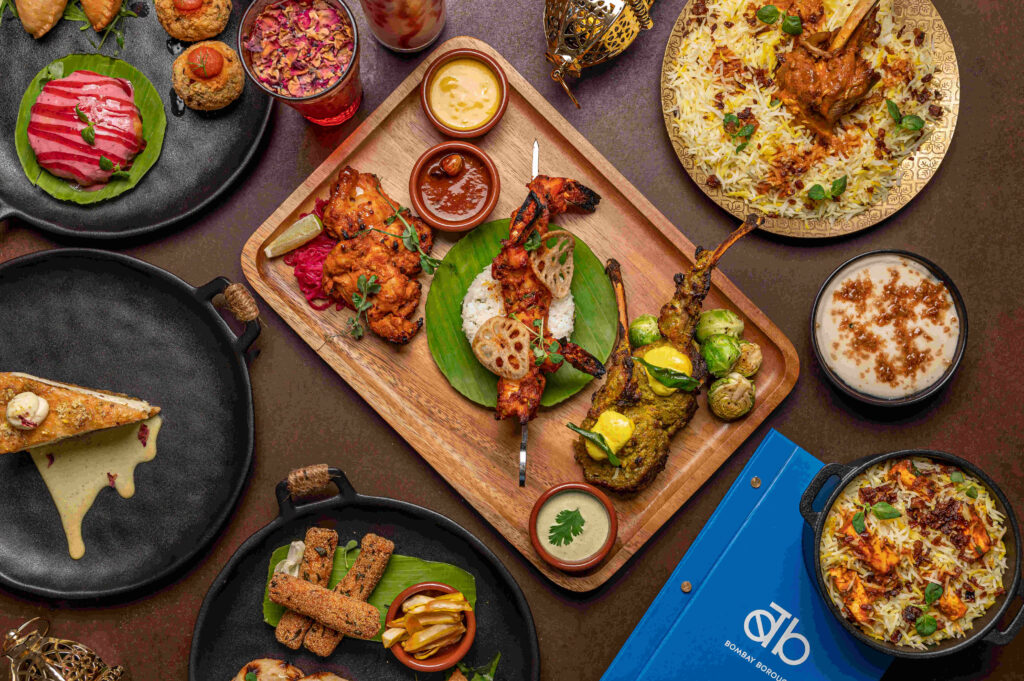 For the main course, the Biryani Thaals feature exciting takes on hearty Ramadan meals such as the Jama Masjid Malai Tikka Biryani reminiscing Purani Delhi's Jama Masjid, being prepared 'Dum' style and served with Burhani raita, as well as the North Indian-spiced Tikka Paneer Kurchan Biryani served with anar and mint raita.
The eatery has also lined up a tantalizing selection of desserts to end iftar on a high note. Diners can choose from a decadent Date & Chocolate Sticky Pudding served with chocolate and cinnamon ganache, a Pistachio & Chocolate Cannoli served with cherry compote dipping, as well as a showstopping Baklava Cheesecake. Special beverages also include a chilled Rose & Gulkand Sherbet and a creamy Raspberry Lassi among others.
With novel dishes that highlight well-loved Indian flavours with an urban twist, and stunning British and French-influenced interiors complete with gorgeous cherry blossoms, Bombay Borough is the perfect place to spend iftar and make magical memories with friends, family and fabulous food this Ramadan.
Listing Info:
● What: Iftar Feast Set Menu
● Dates: From 22nd March – 21st April, 2023 (subject to final Ramadan dates)
● Timing : 6-9pm
● Price/Offer: AED 205 per person