This Holy Month, culture and culinary finesse come together to create a delightfully different experience at Bab Al Shams Desert Resort. Share the spirit of the season over generous selection of signature dishes at Iftar and Suhoor. Choose from an Iftar under the stars at Al Hadheerah, the resort's signature dining venue or an intimate gathering at Sunset Dunes surrounded by your loved ones. For Suhoor, dive into a set-menu style menu of fresh Arabic breads, figs, hot and cold mezzeh as you make unforgettable memories in the most authentic settings.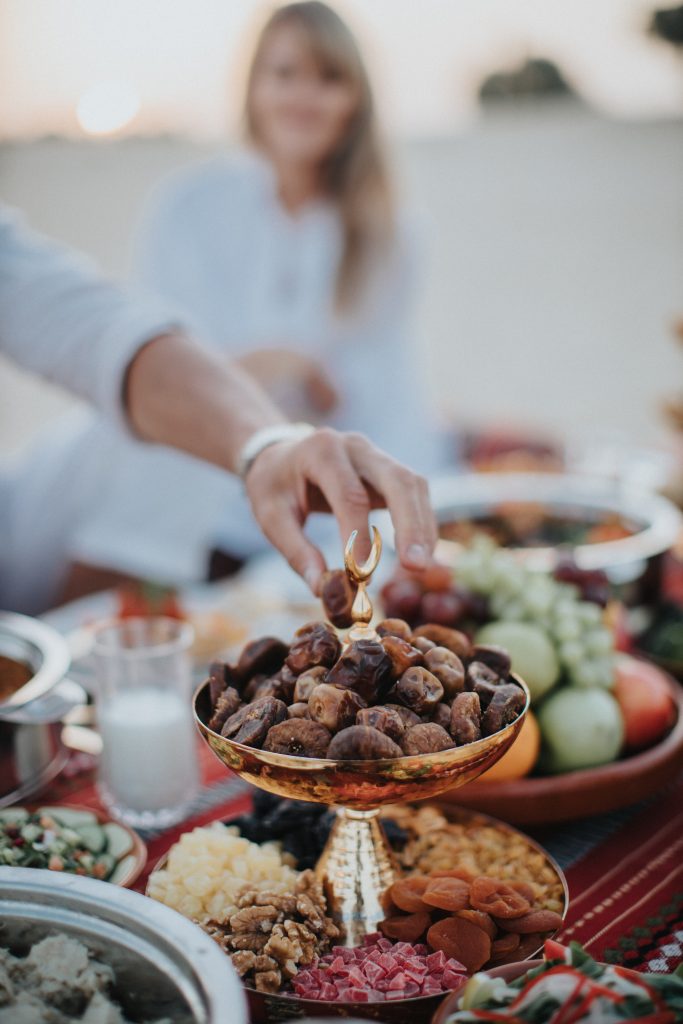 Iftar under the stars
Dine under the beautiful desert sky as you break your fast with a Bedouin-style feast that pairs regional signatures such as Emirati Lamb Saloona, Veal Harees and international cuisine such as Grilled Shrimp, Okra Lamb, and more effortlessly. Adding a sweet ending to your Iftar is the decadent assortment of desserts available including Loukemat, Mixed Baklava Towers, Umm Ali and more.
Al Hadheerah
Daily | Sunset to 10 PM
AED 280 per person inclusive of Ramadan beverages, soft beverages and Arabian coffee
To book: call +971 4 809 6194, email restaurants@babalshams.com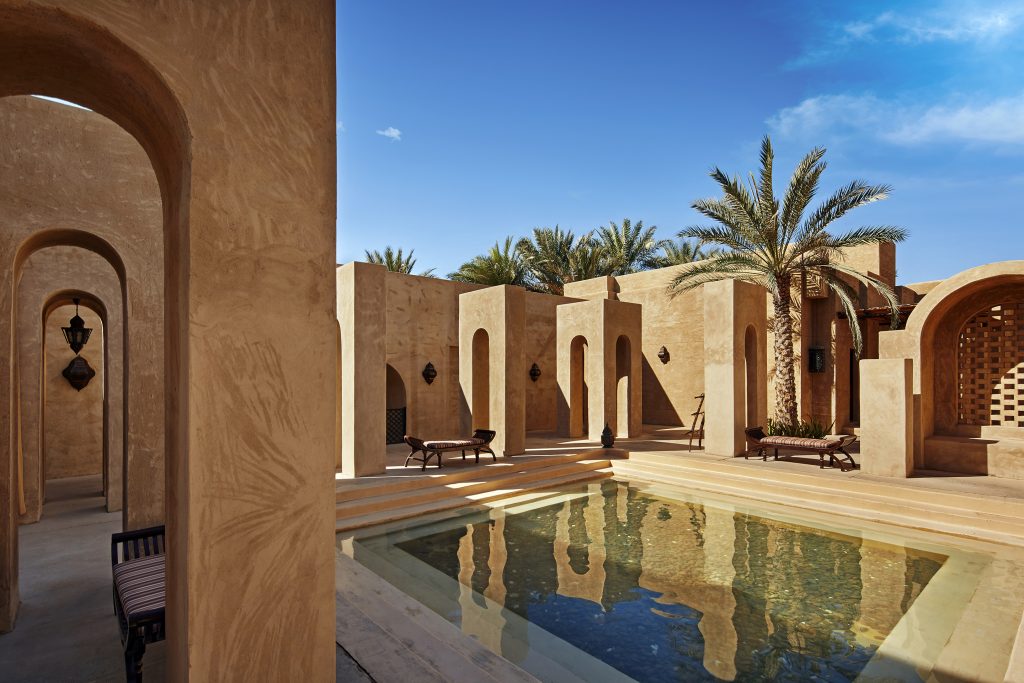 The flavors of the desert
Celebrate Bedouin heritage and traditions with a truly authentic Iftar experience amidst the breathtaking backdrop of the desert. Break your fast with a mouthwatering spread of Ramadan favourites including Arabic Mixed Grills and traditional delicacies such as Egyptian Koshari and Ouzi Underground, crafted for sharing, in an elegant, memorable gathering designed to bring your friends and loved ones together.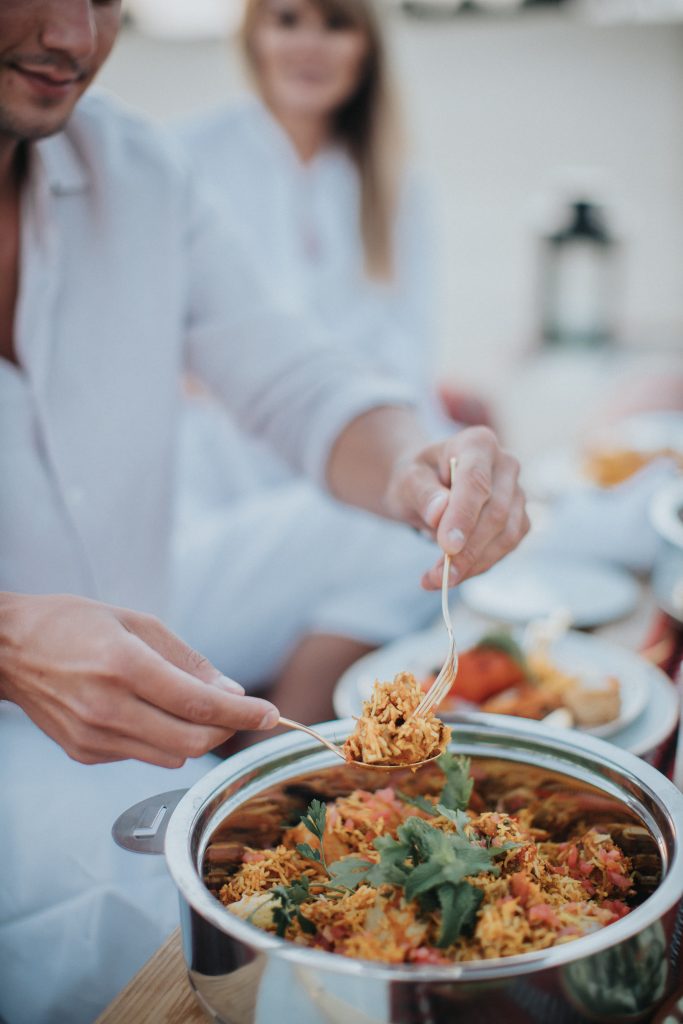 Sunset Dunes, Falcon Point
Daily | Sunset to 11 PM
AED 500 per person inclusive of family-style dishes, soft beverages and Ramadan juices
Minimum of 4 persons | Up to 7 persons per gathering
24-hours prior booking recommended*
Larger gatherings subject to social distancing regulations*
To book: call +971 4 809 6194, email restaurants@babalshams.com
Ramadan Desert Escape
Bab Al Shams Desert Resort celebrates the spirit of Ramadan with a dreamy staycation offering, perfect for you and your loved ones. From Iftar spreads under the desert skies to a mouthwatering ala carte Suhoor menu, all set amidst unrivalled surrounds, it is a fittingly beautiful venue for this special time of year.
Starting from AED 949 for two inclusive of an overnight stay in a superior room & Iftar (Al Hadheerah)
Starting at AED 1,109 for two inclusive of an overnight stay in a terrace room & in-room Suhoor terrace experience
For reservations, call +971 4 809 6150, email BAS.Reservations@meydanhotels.com, or visit babalshams.com