Born and brought up in New Zealand, Drew Joshua Dennehy initially pursued a career in Economics and Commercial Law from Victoria University of Wellington. He made his move to the UAE and began working with a law firm in DIFC back in 2013. Realizing this was not his true calling, he found himself spending his free time regularly at a café close to his office. He became even more fascinated with coffee as his country has a very strong coffee culture. Drew found himself interacting with the baristas and the owners, who happened to be from New Zealand as well, and was subsequently offered a role by the café owners.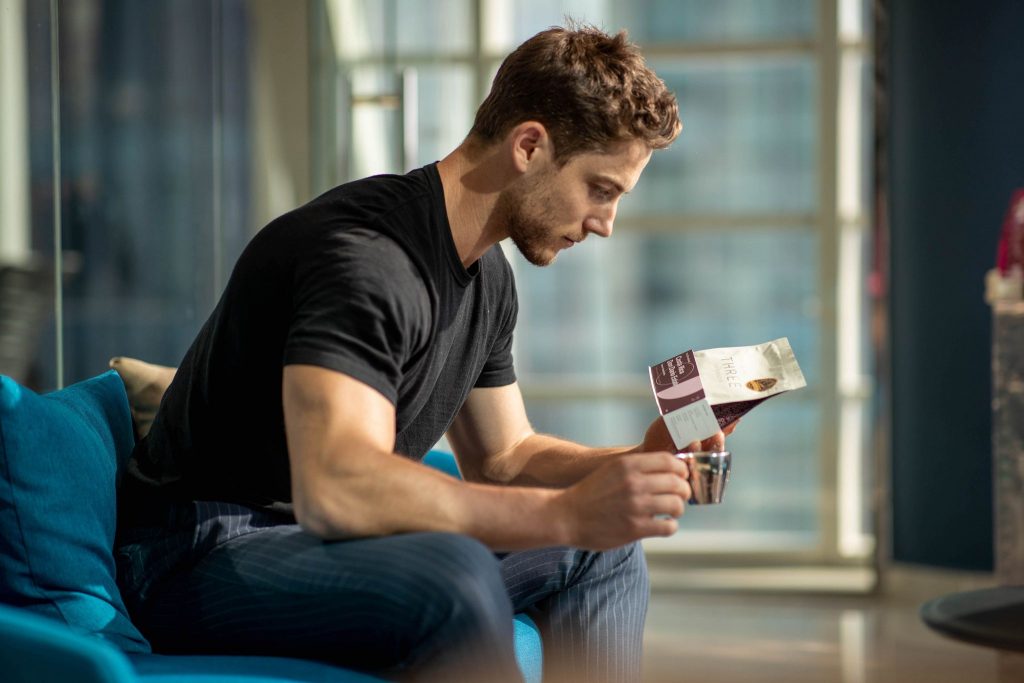 It was at Raw Coffee that Drew finally found his passion and realized he was actually good at it. He learned everything on the job and spent over five years learning everything that was there to learn about coffee and cafés. Building upon his prior experience gained during his summer jobs at various cafes in high school, he gained the expertise that he needed to succeed at his new role but soon realized that he had outgrown the company and needed to spread his wings at a new venture for future growth.
Drew's journey is quite interesting- from studying law in New Zealand, to practicing in DIFC back in 2013, before joining his daily Barista, Raw Coffee, and then venturing out to build Three Coffee.
Drew met his new business partner, Karthik, through Raw. They had both won a world coffee championship together and reconnected after the event to start Three coffee. They have since not looked back.
Drew's vision is to build one of the finest high-quality coffee company in the Middle East and make coffee accessible to a lot of people through innovative solutions such as DIY specialty coffee drip bags. He believes there is lots of room to grow in a specialty market as the coffee culture in the region is one of the fastest growing in the world.
Drew's interest in a sustainable business model that promises high quality and fair trade is a win-win situation for farmers, as they get a better price for their products; for customers as they get to experience high-quality coffee like never before; and for their company as it grows and showcase its products to a wider, international audience.
Drew enjoys being able to help people understand coffee and his vision for the brand is to have world-class specialty coffee accessible to a lot of people. Ethically traded and sustainably sourced, Three Coffee fuels the third wave coffee movement for aficionados to explore, especially in the country surrounding Gulf region and the Emiratis' love for coffee.