It was the first time an artist in a country combined four artworks in a country's flag.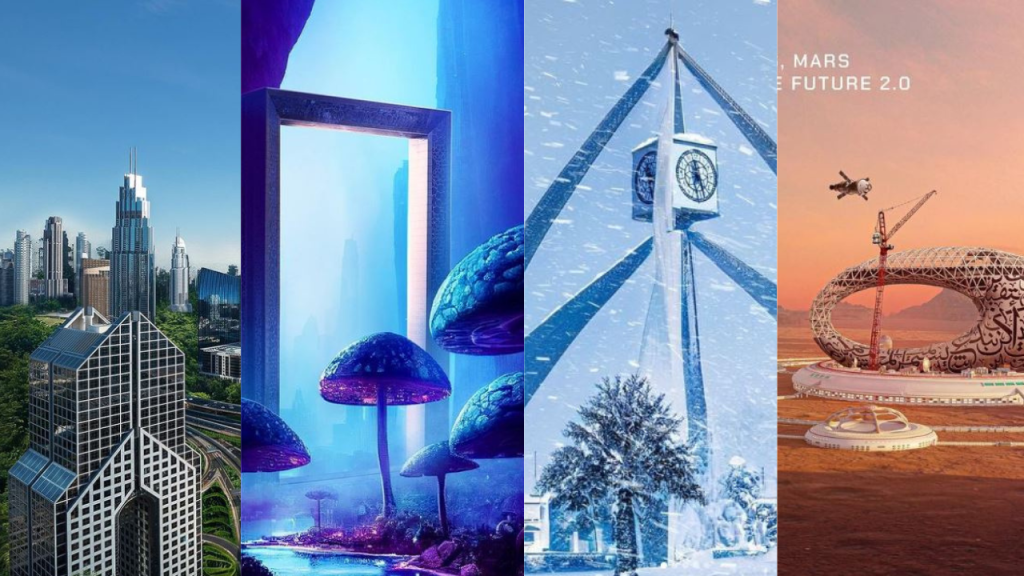 Jyo John Mullor, a visual artist living in Dubai, has been making waves worldwide with his reimagined artworks of Dubai. He was most known for his digital artwork of the snow-covered UAE.
This 38-year-old digital artist was greatly inspired by his experiences in the UAE over his many years in the country. His career has been shaped, and his abilities have never been overlooked.
He utilizes his ability to reimagine the UAE in other seasons, eras, and worlds to honor what the UAE has given him. However, his artwork is not as just as everyone may think. It has a deeper meaning; according to him, it represents the colors of his beloved UAE.
When asked what drove him to start the initiative, he told Dubai Vibes Magazine, "It's my homage to the country as an artist."
He also stated that on December 3, the flag day, he will upload his 51 NFTs (non-fungible tokens) as a homage to the UAE's 51 years. There will be a UAE flag build-up with all four masterpieces he created.
His digital artworks have the following meanings:
1. SNOW IN THE UAE
According to Jyo, snow signifies the color white in the UAE flag and marks the beginning of a dream that will become a reality. As in Dubai, the plan never dies; it is transformed into a reality.
2. SPRING IN THE UAE
The color green represents spring on the UAE flag, and it is inspired by His Highness Sheikh Mohammed bin Rashid Al Maktoum, Vice President, Prime Minister, and Ruler of Dubai's vision for Dubai.
3. EMARTIA
Emartia currently signifies the color red as a homage to the UAE's latest project, the Hope Mission, a voyage to Mars. This is the first time in the world that an artist created this masterpiece.
4. PANDORA
Finally, Pandora is the black hue of the flag inspired by Cameron's film and represents what happens when dreams and vision collide. Nothing is impossible in Dubai.
_________________________________________________________________________________________________________
For more stories and featured travel articles, like and follow us on our Facebook and Instagram account at dubaivibesmagazine.