Dubai, United Arab Emirates: Chef Mario Bortoni Cotera, who hails from Nuevo León, Monterrey, México, has worked in the culinary field for about 20 years – from coffee shops to a fusion restaurant.
It was, he says, all about "learning and growing" as he earned positions starting out as a kitchen helper to head chef, "until I tried to go international and luckily ended up well working for Richard Sandoval," renowned chef with over 50 restaurants around the globe.
These days, Chef Mario, who successfully pursued a degree in cooking at the Monterrey Institute of Culinary Arts in Monterrey, Mexico, works at Amerigos Mexican Bar & Restaurant, Park Inn by Radisson Abu Dhabi, Yas Island.
"Life trained me. A paper doesn't make you a chef, but it helps," Chef Mario says. "After acquiring the cooking basics at school, I started as a kitchen helper, working at different restaurants, most of them Mexican-oriented. I have had co-workers who shared their knowledge with me – from recipes, seasonings, quantities, temperature, time, the do's and dont's, pressure…rush hour," he added.
Having done the whole nine yards, Chef Mario says "being a cook is not an easy task; it requires interest, passion, preparation and effort."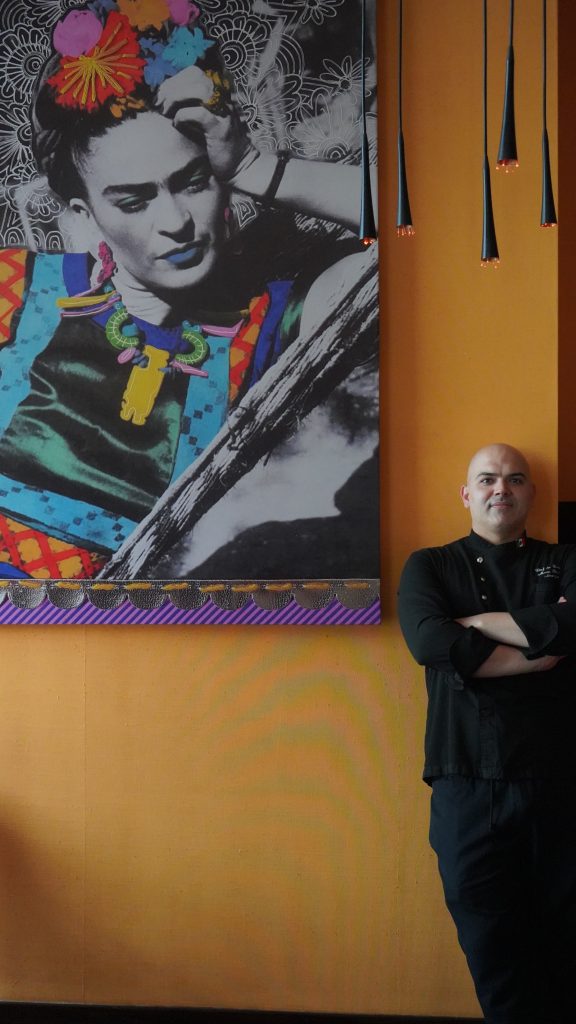 Chef Mario recalls hanging out with friends back in the day, during which most of the time he was cooking for them. "And I always got great feedback, which made me feel good; of course, sometimes the food I prepared wasn't good and I get the 'boos' (still they eat the food).
"But instead of giving up, it made me want to improve and I that's how I started to get more involved in the culinary field," Chef Mario says.
His family, new flavors and learning experiences keep the chef going.
His life philosophy? "Treat others like how you want them to treat you; lead by example and don't forget to share," say Chef Mario.
"Life is tough. Looking at the bright side makes it better," he says.
In the kitchen, Chef Mario advises that you to taste the food; "if you don't like it, don't serve it."
"Season your food, taste before serving, be careful with fire, do the right thing even when nobody is looking, look for advice when you feel uncertain, set your goals, don't judge, listen, ask and listen again," Chef Mario says.
His experience as a chef extends beyond Mexico, having lived and worked in Qatar for eight years, from 2010 to 2018, at a fine-dining restaurant where he became head chef.
"After my memorable eight years in Qatar, my family and I decided to move back to Mexico, where I briefly held a position as a head chef at a restaurant focusing on international cuisine as well as international and local wines.
"In an adventurous and ambitious pursuit, I abandoned this position to open my own taco stand," he said.