"It sounds odd, but my life philosophy is based on failure: Do not fear failure, but rather fear not trying," says Shaista Aggarwal, who hails from Mumbai in India and has been calling Dubai home for the past 10 years.
Shaista said her love for her craft has kept her going till she found a gap in the market and went for it.
"I run a business called 'Made By Confetti,' which started off as a home-based business for custom-made cake toppers, baker tools and accessories, and now I also do food trading specifically in food colorings from Australia.
"The love for the craft is what keeps me going every day. Although it's very hectic with events all year round, the fact that every piece and item I make is unique and custom made, makes it enjoyable," she said.
Shaista said Dubai's year-round calendar of events offers an opportunity:
"I felt there was an untapped market for high quality finished cake toppers, acrylic work, custom corporate gifting, and so on.
"Furthermore, the boom in Dubai's food and beverage (F&B) industry has never slowed down and businesses directly or indirectly related to the food industry have been quite successful," she added.
For those planning on doing start-ups, take this advice from Shaista, who obviously is someone who has been there: "Find a niche in the market, make yourself and your products necessary and you will always be needed."
Furthermore, "take criticism, convert it to energy and a drive to work harder," she says.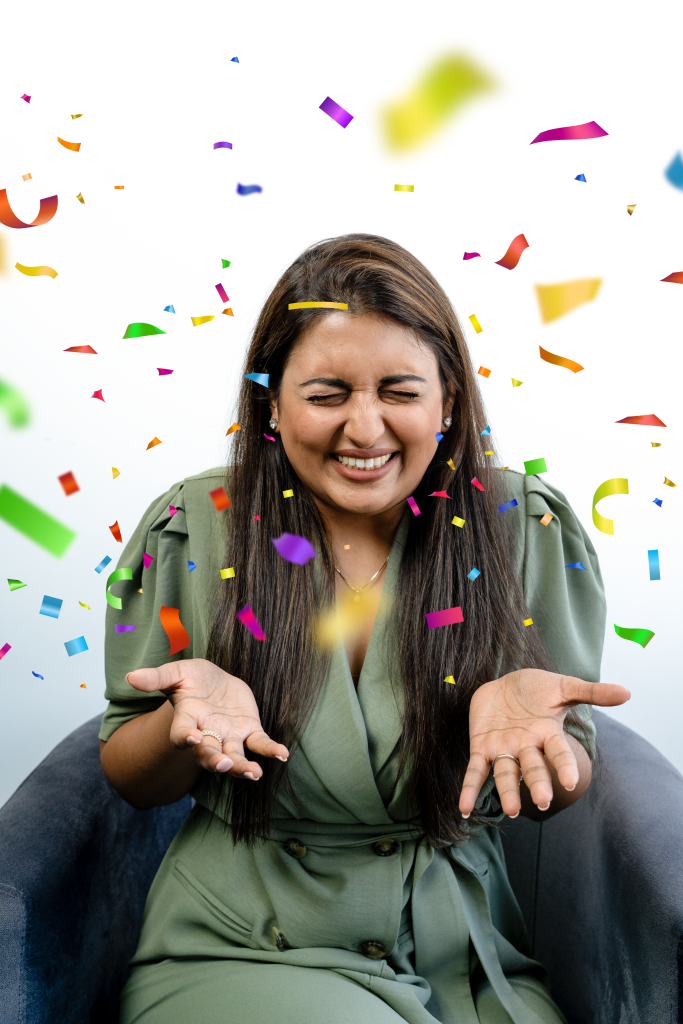 "It's the critics and naysayers that encouraged me to grow and expand. Never forget to be the first person who believed in you to give you that push in the direction where you are today," Shaista said.
"I plan on expanding further in the food trading aspect of the business and would like to teach other small businesses like me what I have learned in my journey."
Coming from a family of entrepreneurs, Shaista states that being in business comes to her naturally. She owes her entrepreneurial outlook and business acumen to her father, father-in-law, and husband; and is grateful for their ongoing encouragement towards taking calculated risks and doing her best.
Shaista, who holds a Bachelors Degree in Graphics Design from Nanyang Academy of Fine Arts in Singapore (NAFA), said she started working with Ogilvy & Mather (O&M) in Mumbai, and did many projects with established international brand names.
"After marriage, I took a break as I was busy with my family and children, and eventually started up again a few years ago," she said.
As for Dubai, Shaista said she "wouldn't want to live anywhere else in the world."
"I have traveled a lot. My husband was born in the UK and grew up in the US. He has a lot of experience around the world but swears by Dubai for its environment and its high paced entrepreneurial culture. I love how progressive we are in so many aspects."
When Shaista is not at work, she jams to Punjabi music with her children which they sing to and from school. Nurturing her newfound love of taking care of herself, she also works out regularly. Her talents extend to the kitchen too. Despite being a vegetarian, some say Shaista cooks the perfect steak.