"The Spanish people, in general, are passionate about food, so a career in the culinary field has always been an obvious choice," said Daniel Pérez Delgado, head chef at Lola Taberna Española's in Dubai's Barsha Heights.
"In Spain, if you want to work while studying, there are plenty of restaurants to get the experience to apply and enhance the skills quickly," Chef Daniel, who is from Jerez de La Frontera and has been in Dubai for the past eight years.
Lola Taberna Española's innovative menu, offering an exciting and modern take on the Spanish classics, is the work of the hugely talented Chef Daniel.
Passionate about food, the Spanish native realized at a young age that a career in the culinary field was the obvious choice.
In 2002, after completing his formal education in Andalusia, southern Spain, he immediately started his professional career. Working in several restaurants throughout the country, Daniel sharpened his skills in various cuisines, determined to modernize traditional dishes and showcase the phenomenal produce of Southern Spain.
In 2013 Daniel relocated to the UAE and played a pivotal role in the opening of two restaurants, Chamas, a Brazilian churrascaria, and French restaurant, Oscar's Vine Society.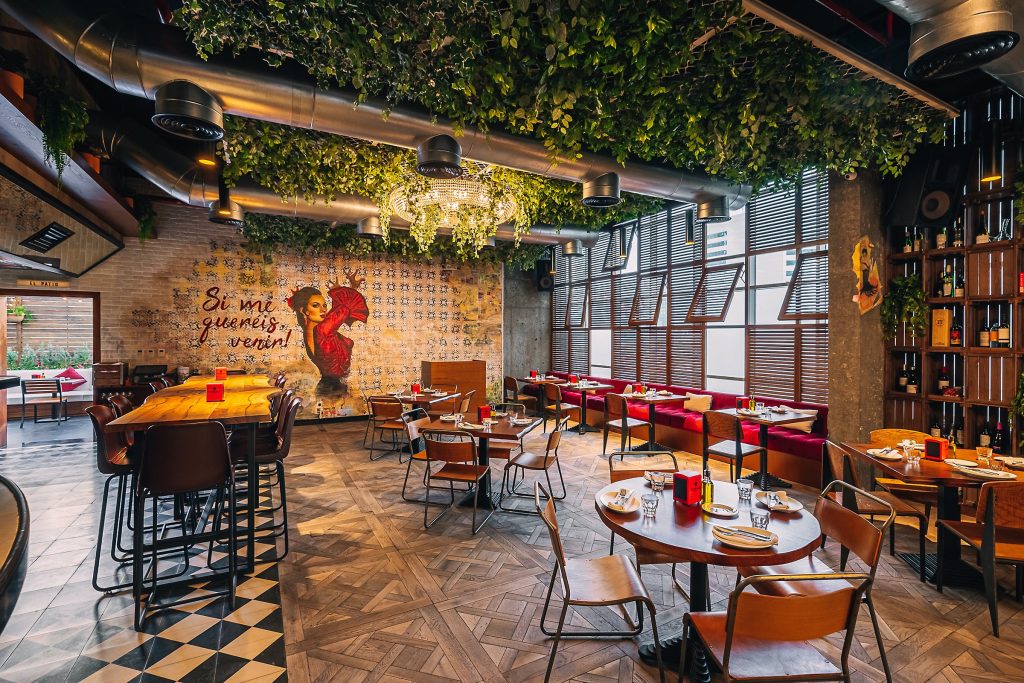 Keen to return to his Spanish culinary roots, he joined the acclaimed restaurant El Sur at the Westin Hotel Mina Seyahi in 2015. Over the course of his four-year tenure, he successfully led the kitchen team, the operations, and was instrumental in crafting the award-winning menus of this renowned restaurant. He then moved to Zuma Dubai and later to Jumeirah Beach Hotel, two prestigious brands in the UAE.
"Dubai has treated me so well since I came. It has been my second home. I have gained a lot of excellent experience here. I also met my family here; I have two kids who go to school. In addition, I have formed a friendship with the Latino and Spanish communities. I am very fortunate to have landed jobs that I loved doing and found employers who support their team. In Dubai, there are plenty of opportunities. You just need to work hard," says Chef Daniel.
His life philosophy: "Enjoy the simple things in life and be humble."
"Live by the day. Every day is a new day to create an experience, make people happy, and make the most of what you have. Always put your heart into what you do because guests will taste the food that is cooked with love. Some of the Spanish dishes like the paella take time to cook, we can't rush it, but as soon as it gets served on the table, you will know that it's authentic by the taste.
"There's a saying that "Mama's food is always the best." Why? Because it was made with love, so that's what we do at Lola. Our food is always cooked with love," Chef Daniel said.