"My work came about from my own personal journey to find myself, my true self. My journey has been a long one and allowed me to reach a place where I realized I needed to change the content of my consciousness in order for my reality to change," says Monica Malhotra, founder and CEO of The Gaggler, a platform where today's woman can browse topics that are important to her, take on board expert advice that serves her and change the content of her consciousness for a better reality, and ultimately to be "her kind of beautiful."
"Today, this personal learning is the foundation of my work. For every woman, beauty is different and The Gaggler addresses that by creating a variety of content that is freely accessible and based on expert advice. I love that we are able to be a safe space where women can find answers to questions that are important to them," says Monica, an Economics and Accounting B.A. graduate from Claremont McKenna College and a qualified Certified Public Accountant (CPA).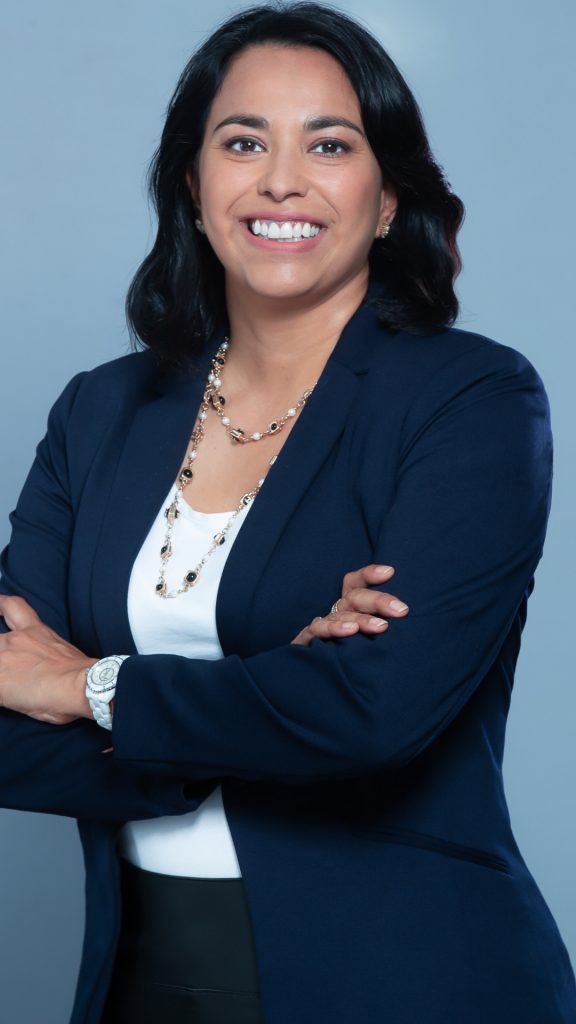 And here's the interesting part: "From the perspective of 'the job', there are always going to be areas that you'll love more than others, and for me, those areas are centered around creativity, collaboration and content!
"I have worked in many companies, where everything is broken down into silos and the three C's are lost when micro-management takes over. We are a small team of women, each with our own voice and talents, but together we keep the magic of the 3 C's going and that's what you see come to life on our platform," said Monica, who was born in London, England to parents from India, and moved to the United Arab Emirates when she was just four years old.
Monica lived in Sharjah for a few years before moving to Dubai. After graduating from high school, she moved to the United States and spent 18 years there.
"Hence, the feeling of being from a little bit of everywhere," she says.
Monica, who also has an MBA from the Stern School of Business (NYU) in Finance and Digital Economy, says she "had the good fortune to hold several roles and gain experience working in the US – California and New York and later in London, England.
"When I look back, I realize each of my past experiences in all the different places I have lived and worked in, have shaped me for the 'now' I am experiencing in this moment," she says.
Before launching The Gaggler, Monica was a generalist with industries ranging from management consulting and pharmaceuticals to real estate and investment banking on her resumé.
"I grew up in a fairly conservative family. I was raised to believe doing well in school and getting a good job were two very important milestones in a person's life. So, growing up, my focus was on doing well at school, getting into the best college I could, securing a 'sensible' job and working hard to move up the career ladder. And that's what I did. However, over time I didn't find it fulfilling because something was missing.
"I had my 'Aha' moment five years ago that changed the course of my life as I live it today. I focus on investing my energies in work that feels good, that resonates with me, that allows me to help others by sharing advice, perspectives and personal stories. Being true in my work, being authentic is now very important for me as a human being, even if it doesn't necessarily conform to societal norms.
"When faced with a challenge, I reflect on the situation and in due course, the appropriate path becomes clearer. When working with my teams, I love to hear everyone's viewpoint because I believe 'big' ideas come from collective collaboration. This has been the culmination of my journey so far, but it's far from over. There's lots more to learn and experience and become," Monica said.
Monica said she believes there is "enough for everyone and that we are brought into this world, each with a unique purpose, and some awaken to this early in life, and some later."
"Over the years, I have been fortunate to observe many important lessons along the way, both personally and at work. There are three lessons that stand out in particular: Life is about making choices; true happiness is within you, not outside; and, rule your mind or it will rule you," she said.