Indeed! At 24, Brazilian entrepreneur Sara Soares is way ahead of her time and there's just no stopping her.
A seasoned market analyst, who also is brand advisor to international companies, while at same time having investments in Dubai's real property and sitting on the board of an ethical mining company, Sara, it seems, never gets her hands full.
She recently came up with a latest venture that's close to her heart, something that strays a bit away from the daily grind and adding flavor instead to Dubai's eclectic dining scene: Holly Organico, a vegan paradise.
"I became plant-based about two years ago. It was a real life-changing experience that helped not only my body, but mind and soul as well," Sara tells Dubai Vibes Magazine.
A globetrotter, Sara one day decided to use her keen interest in food and bring Brazilian flavor to Dubai, offering not only vegan delicacies but as well, specialties from her home country.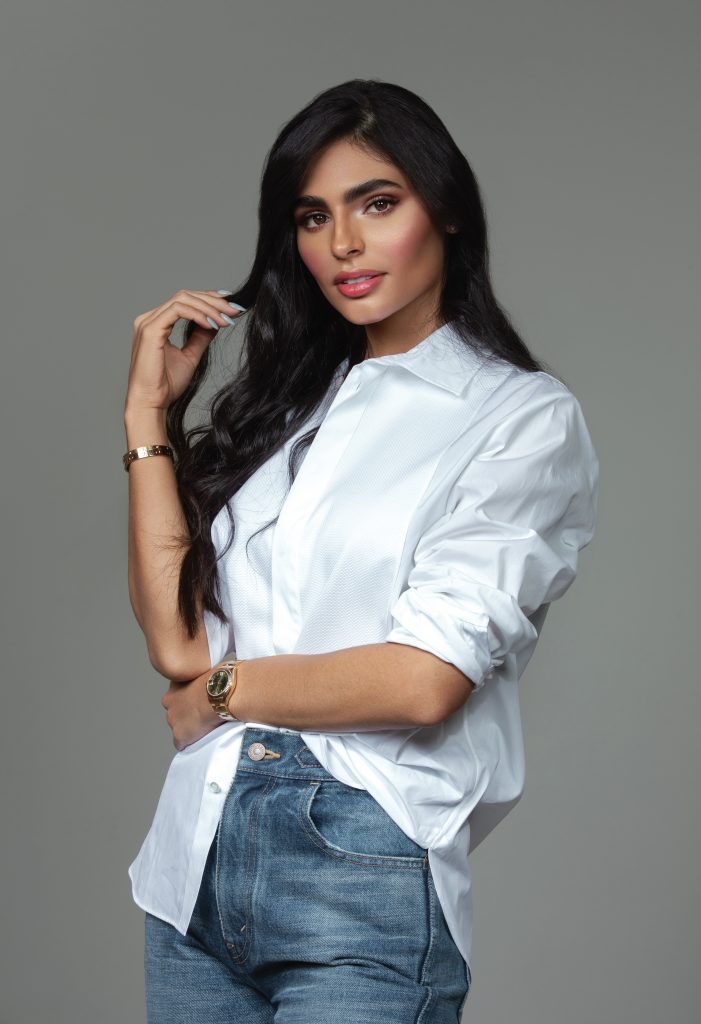 "I have been traveling extensively across the globe to study and know more about different food cultures and choices, thinking of how to bring these new ideas to my business," says Sara.
"All my travel inspires me to create a truly interesting menu for the restaurant, bringing in concepts from other countries so that I could offer vegan choices to all nationalities," she added.
The culinary fusion, which expat city Dubai has never had a shortage of, was just perfect. The dining concept, waiting to be explored. All it took was a thought cloud up Sara's mind saying, "It's finally here!"
Vegan thoughts
Veganism, Sara says, came at a time when people were waking up to a new eco-friendly, health lifestyle.
"With our new reality unfolding around the world, many people are changing their food consumption patterns. Health, sustainability, respect for animals and the environment have become a priority in everything we do and how we live our lives," Sara said.
Market trends support veganism, with about 70 percent of the population looking for ways to improve their diets through reduced meat consumption.
"It's clear that when more people join the cause, industries and businesses follow. What was previously a minority has now become millions of people around the world turning towards healthy eating and veganism. The vegan revolution is already a reality and it is advancing every day to improve the lives of consumers around the world," said Sara.
Popular hang-out
Dubai, a gastronomic trend setter where, as Sara puts it, "all the world comes and goes through 24 hours a day," now has a growing number of vegan restaurants. "But," she stressed, "Holly Organico offers great variety, constantly experimenting to deliver unique sweet and savory food."
Holly Organico opened in February this year. Sara said the feedback on the diversified menu has been "very encouraging and positive."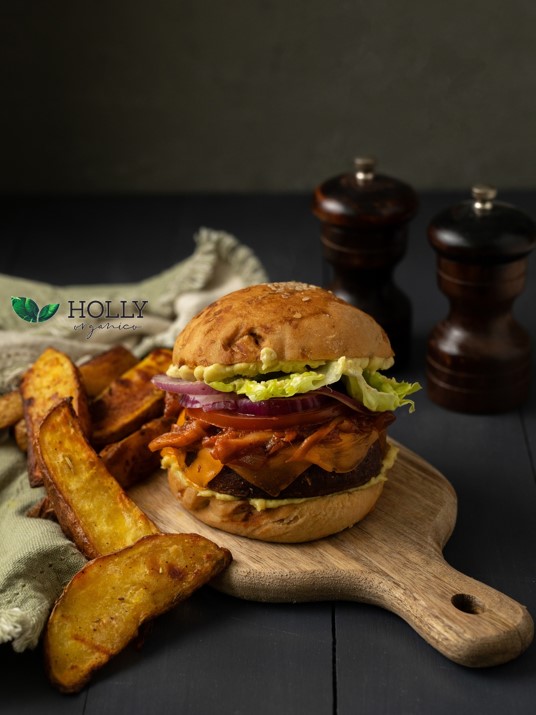 "Our restaurant has in-house dinning, catering and frozen options. It is geared to serve many types of customers and events.
"The indoor ambience is very serene as we have incorporated precious stone collections to bring good energy and vibe. Holly Organico has become quite a popular hang-out spot for customers on Al Wasl Road," she said
Brazilian magic
Flavorsome spices and mouthwatering aromas comprise the magic of Brazilian culinary wonders that spread happiness to mealtimes!
"We always use fresh ingredients and lovingly create many different combinations of these to bring you dishes that are both healthy and delicious. We have a 'Dish of the Day' that is a specially selected 'showstopper' of our popular menu, made fresh and prepared to perfection!" Sara says.
"Don't even get me started on our finger food! The empanadas and savory are always being restocked in the kitchen and these hardly stay on the shelf. All our butters, cheeses and spreads are homemade, the Nutella is a restaurant favorite. We also make vegan cakes from the best vegan ingredients, often using dates to sweeten our gluten free options for the cakes or savories.
"They say that the best way to know the history of a place is through the types of food it offers! Take the opportunity to explore typical Brazilian delicacies in our restaurant," Sara said.
Hobby
Despite all these activities, Sara still finds time for model shoots – but more as a hobby.
"I enjoy being able to reinvent myself as a model and change the way I look to create different personas and characters. The creative process and variety are what I enjoy the most.
"On the outside, it seems like a luxury lifestyle choice. But in reality, a lot of hard work goes into each shoot and this requires dedication and good time management," she shared.
At 24, Sara's journey presses on. "I have had solid professional help to achieve my objectives and establish my business successfully," she said.
"It's not an easy road to embark on, but hard work, passion and devotion can take you to any place you aspire to be in," Sara added.