"I was hosting a charity event and there were technical difficulties, so the organizer pushed me on stage and shouted 'Do something funny!" recalls Mina Liccione.
And so, she made fun of the situation, shared some funny stories, did some "crowd work" and the rest, as the cliché goes…is history.
Born in Rochester, New York, Mina moved to Manhattan when she was 17, with big dreams of getting on Broadway.
"Thankfully I was casted in the show 'Stomp' and was able to tour the world performing for a few years," she says, referring to the iconic New York stage show that's full of dance, music, theatrical performance and visual comedy blended together.
"Then the show ended up taking me to San Francisco, California where I stayed for four years before moving to Dubai in 2008. It's been quite an adventure!" Mina said.
"I love Dubai. It's where I met my husband and where my twin baby boys were born. I love the diversity, the safety, and of course, the food!"
Comedy runs in the Liccione family.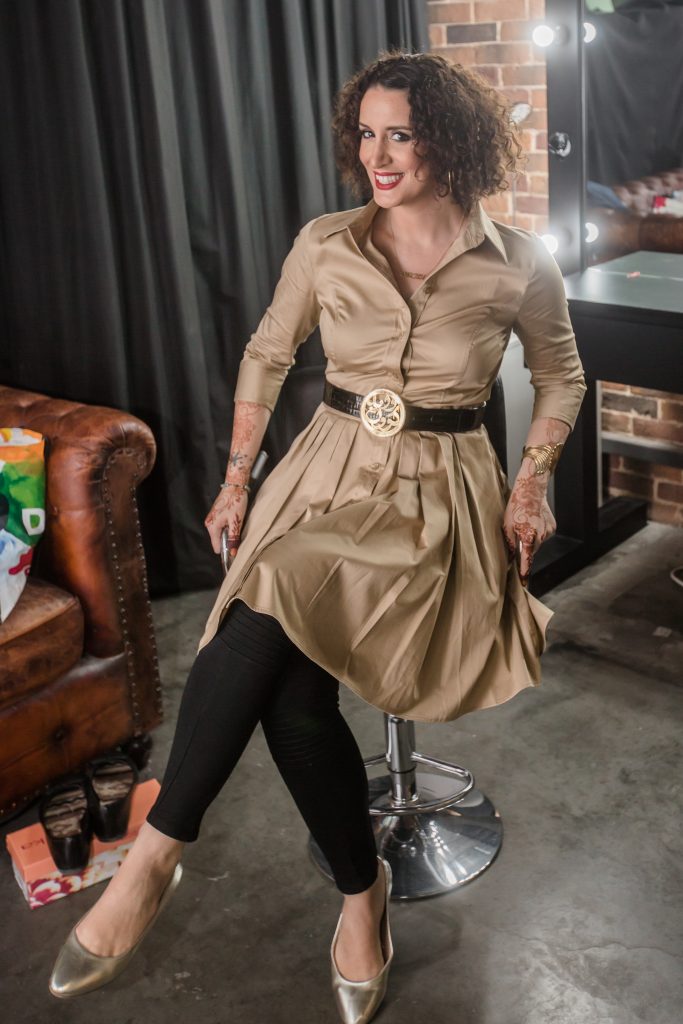 "My father and grandfather are hilarious. You got to have a sense of humor living in New York and boy, did they! We always watched comedy shows and movies and then would reenact them at home. We'd sing, dance, cook marinara sauce and laugh! Comedy has always been my way of life. And now, I'm even married to a fellow comedian," Mina says.
But there's more to Mina's comedy than meets the eye.
"My favorite type of comedy makes you laugh and then it makes you think. Comedy is such a great outlet for social commentary. Every day is filled with new observations, experiences, mishaps. Life reflects art. As long as I'm alive, I'll be writing jokes and sharing stories!
"You never know what the audience is going through, so to make them laugh is a beautiful thing. Many times, folks have stayed after the show and said a loved one recently passed or they've been going through a tough time and really needed a good laugh. It's humbling and an honor to be able to lift people's spirits," she says.
What does she get her energy? "Caffeine, lots of caffeine! And the continued love and excitement I have when I get to take the stage and be on-set," Mina says.
Mina went to Dubai to help pioneer a comedy scene and launch "Dubomedy" with fellow comedian Ali Al Sayed, who is now her husband. The mission was to use comedy as a tool to bring people of diverse cultural and religious backgrounds together for a good laugh and better understanding, she says.
Asked what keeps her going, Mina said: "Faith and my undying passion for making art and spreading laughter. When I start to feel that I'm losing my faith everything else starts to crumble, so it's essential that stay focused and connected through the madness."
Her life philosophy is encapsulated in the great Muhammad Ali's famous quote: "The service you do for others is the rent you pay for your room here on Earth."
"Follow your heart in all that you do, and try to see the humor in life. On those days whether you don't know whether to laugh or cry, choose to laugh!"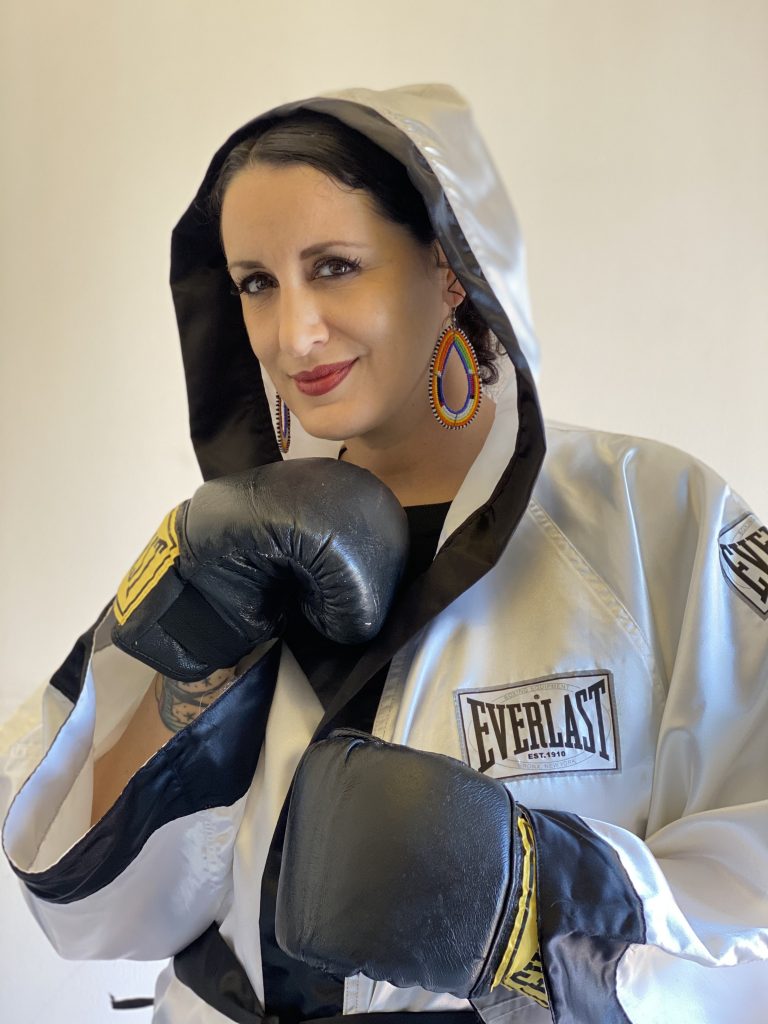 On weekends, Mina spends time laughing, playing and making pizza with her three- year-old sons. "They're so full of life and love. They're our everything," she says.
Mina has an upcoming show dubbed, "Growing Up Ringside."
"I created and debuted this multimedia solo show earlier this year and it shares funny and heartfelt stories from my childhood in New York, boxers and wise guys, Broadway dreams and broken bones all the way to my move to Dubai and adjusting to life and performing comedy in a Muslim country," she says.
She'll be doing the show one more time in Dubai on September 18, 2021 at the Mall of the Emirates' (MOE) The Theater before bringing it home to New York.
"I'm so happy to say that it's been chosen to close out the KeyBank Rochester Fringe Festival as well as be part of Frigid NYC's Fall Season. It's all full circle! Best homecoming ever," she says.