Dubai, United Arab Emirates: Forty-seven-year-old Dmitry Belokurov came out of Dubai International Airport a few years back with just a bag of clothes and a guitar.
"I went to Dubai to teach how to play the guitar," Dmitry says.
He had been playing the stringed instrument since he was 11 – and has grown good at it.
"I like to do what I do well – playing guitar and teaching people how to do it," he said.
As a kid, Dmitry was taught by a private teacher.
"Later on, I went to a music academy and it was a great experience. It changed my life," he said, which apparently was why he has embarked on a journey to spread the good guitar vibes and, in a way, also change people's lives the way the music changed his.
"Classical music is my specialty but I can also teach different styles like rock," he said.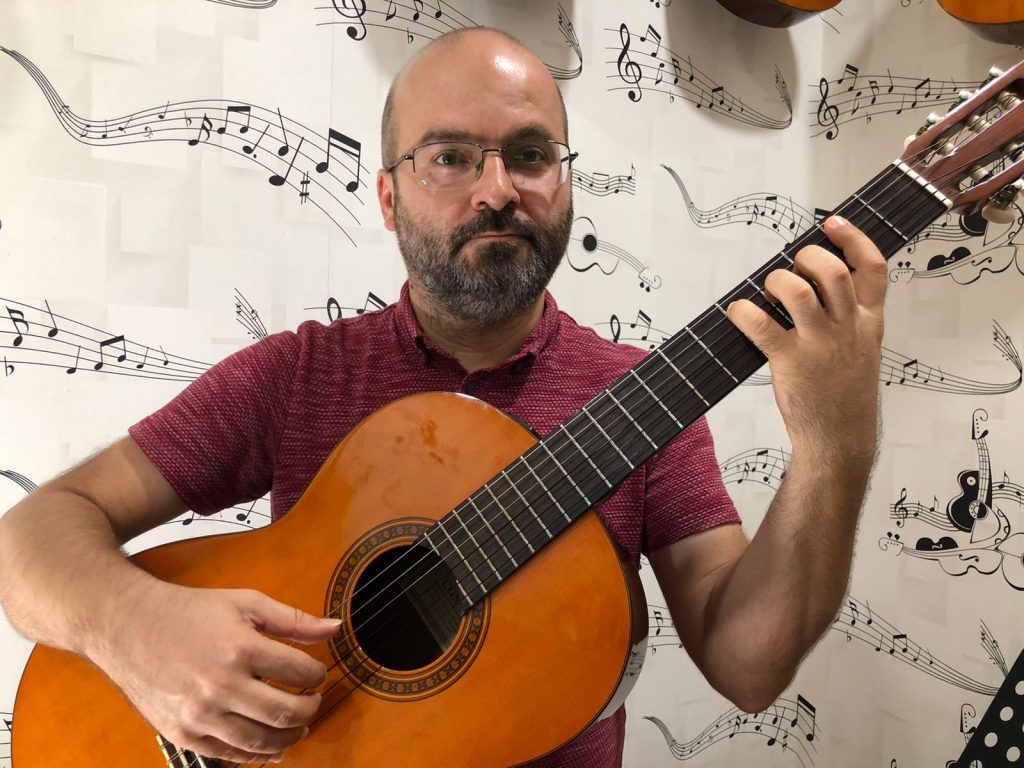 Teaching the guitar, said Dmitry, is not easy. "It's a very hard and complicated profession…very intellectual work but very interesting," he said.
Happy with his job, Dmitry says it pays to be kind and "treat people well as you would want them to treat you."
Dubai, he said is an amazing place. "You can compare it with London or Moscow and you'll see that in Dubai, you'll feel very safe," Dmitry said.