"I love the variety in my life, the people I meet, discovering new places here in the UAE and further afield, the enthusiasm for life that my children have and genuinely feel like life is just getting better as I get older," Helen Farmer tells Dubai Vibes Magazine.
Hailing from the United Kingdom, Helen has been in the UAE for nearly 15 years.
"I loved growing up in the UK, but have been in Dubai since I was 24, and the city has been incredibly kind to me. It's where I built my career, met my husband and where our children were born.
"Working in radio is hugely exciting and it is invaluable to many, especially during the course of the pandemic when we need connection, information and community. Personally, I've been on a bit of a fitness journey over the last three years, and recently summited Kilimanjaro, which was a life-changing trip," she says.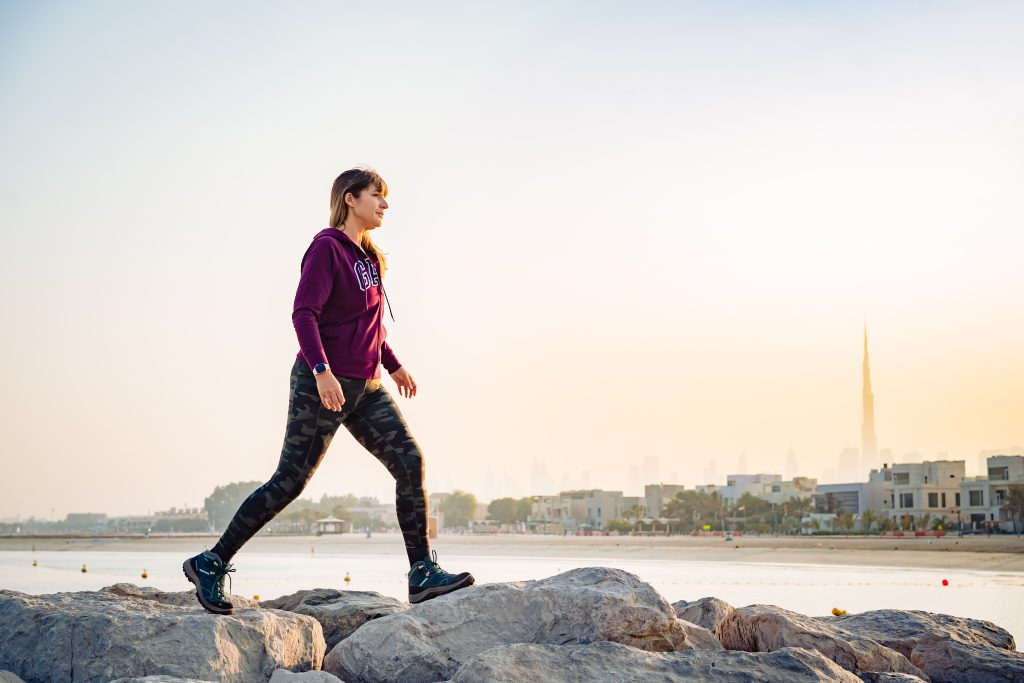 Mount Kilimanjaro is Africa's highest peak at 5,895 meters (19,340 feet). The majestic mountain is a snow-capped volcano.
Asked about her life philosophy, Helen, who studied Broadcast Journalism at the university, said: "Everyone has something to teach, and we can learn from everyone we meet."
Helen is part of Gap Middle East's "Come As You Are" Campaign, which features four of the region's most inspiring women.
She said she joined because she is a "firm believer in inclusion and representation."
"Raising daughters has made me particularly tuned into the ethos that you can't be it unless you see it, so this campaign has been inspiring to be part of, and to those who see it."
Her advice? "You're never too old to try something for the first time."
How about plans? "I have no plan! But that's exciting. Who knows what's next?"