By Jojo Dass
For Dubai Vibes Magazine
A 40-year-old Filipina, working as a freelance sales promoter at an Abu Dhabi supermarket, and who owes friends small amounts because her salary has not been enough, has just had her life changed drastically, having won AED10 million in the latest Mahzooz draw that she said she'll use to give back.
Arlene, presented to media on March 1, said she was praying to win at least AED100,000 to tide her over her debts and live a bit of a comfortable life, she said could not believe she actually won AED10 million.
"I always borrow money from my friends," Arlene said in a quivering voice. "My salary was not enough. I couldn't buy food or petrol for my husband's car."
With the win, Arlene said she will give back and donate to charity. "I have always prayed to God to make me win even AED100,000. If I do win, I said I'll donate to charity," she said.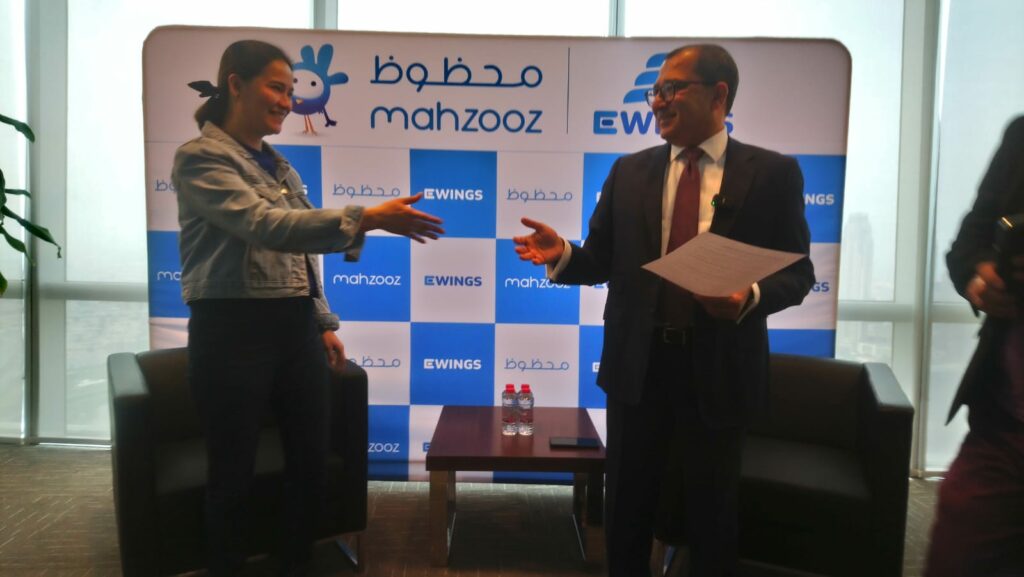 Arlene, who has been in Abu Dhabi for 12 years, promotes pampers products. Her husband works as a merchandiser at a supermarket. The couple, who jointly makes approximately AED7,000 a month, has not been blessed with a child.
Arlene has religiously been participating in the Mahzooz weekly draw, putting in a number combination composed of birth and death dates of loved ones – 9, 10, 13, 28, 29.
She did not even have enough money to pay for the AED35 and join in the draw.
"I only had AED 17 in my bank account and my husband went out and deposited an additional AED 20 into my account so that I could purchase the bottle of water for AED 35 (which allowed me to participate).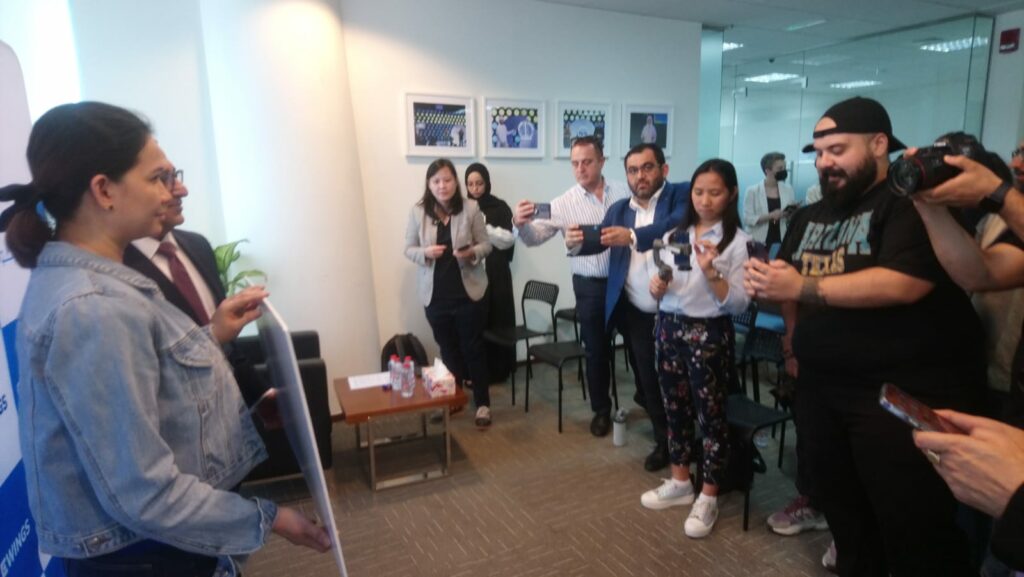 "Even when my husband selected the numbers as he always does, I was only hoping to win the AED 100,000, but I was shocked when I saw the email stating I won "AED 10,000,000 grand prize". I counted the zeros so many times," Arlene said.
Arlene said she will use part of the prize money to build two houses for their respective families and give a part of it to charities back home, delivering on her promise to God.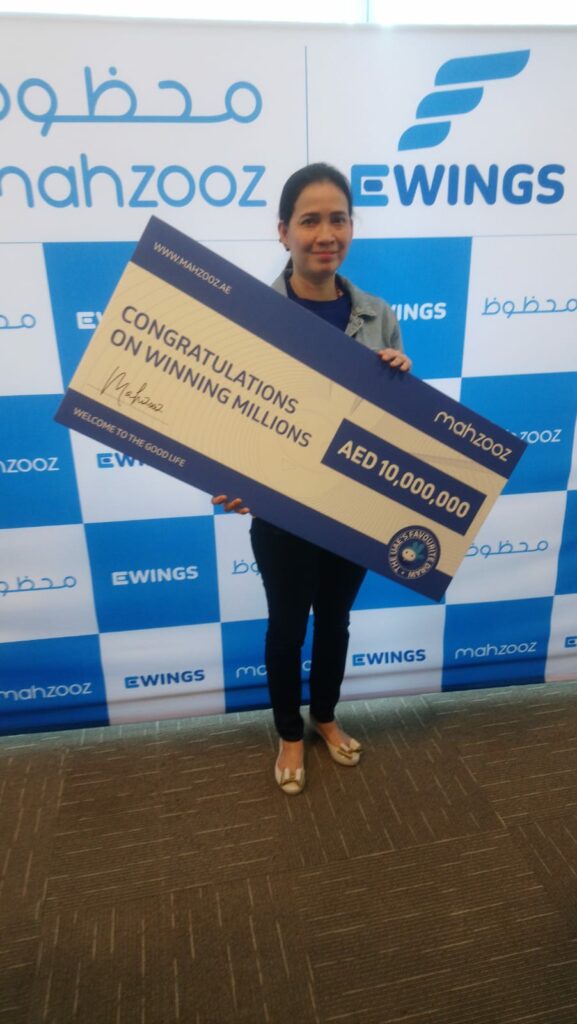 The Mahzooz draws have so far made 32 multi-millionaires, of which five, including Arlene, are Filipinos, according to Farid Samji, CEO of EWINGS, Managing Operator of Mahzooz.
"Filipinos come second in both participation and winners in Mahzooz, as around 50,000 winners have cashed about AED 62,000,000 in total prizes over the past two years. Between 2021 and 2022, four winners from the Philippines became millionaires and began living the good life Mahzooz offers. We are thrilled to welcome another woman to our millionaire league, especially after the three Filipino women raffle draw winners, we had last week," Samji said.
He said Filipinos comprise the second largest group of participants. Some 50,000 Filipinos have won a AED62 million in total prizes.
To become the next millionaire, entrants can participate in Mahzooz by registering via www.mahzooz.ae and purchasing a bottle of water for AED 35, which enables them to enter multiple draws, the last Fantastic Friday Epic Draw and the Super Saturday Draws, by choosing two different set of numbers. The Super Saturday Draws require participants to pick 5 out of 49 numbers for a chance to win the top prize of AED 10,000,000, the second prize of AED 1,000,000, or the third prize of AED 350. Participants will also be automatically entered into the raffle draw in which three guaranteed winners will each receive AED 100,000.