During the first part of May, UAE residents received AED500 and grams of gold from the UAE's top remittance center, LM Exchange.
For the last two months, the exchange centre has been picking daily winners of AED500, a weekly winner of 25 grams, and a grand winner of 200 grams of gold.
The daily and weekly winners are listed below: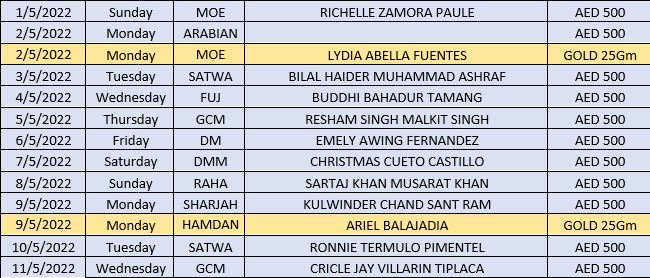 To enter the draw, email your transfer receipts to +971 800 56 to be properly registered.
You can transfer your money to the following branches: