Have you ever tried eating cuisine from Latin America? If not, now is the chance to experience a new, fresh, original Mexican restaurant that provides authentic, handcrafted Mexican food. The cuisine is authentically based on Mexican domestic recipes and is inspired by Mexico's caring and loving moms.
Copala is the name of a restaurant located in Dubai's metropolitan area. The Mexicanos named it the finest Mexican restaurant in Dubai. It appears that the proprietors of this restaurant, who are native Mexicans, genuinely intended to convey the flavor and spice of their homeland to the Middle East.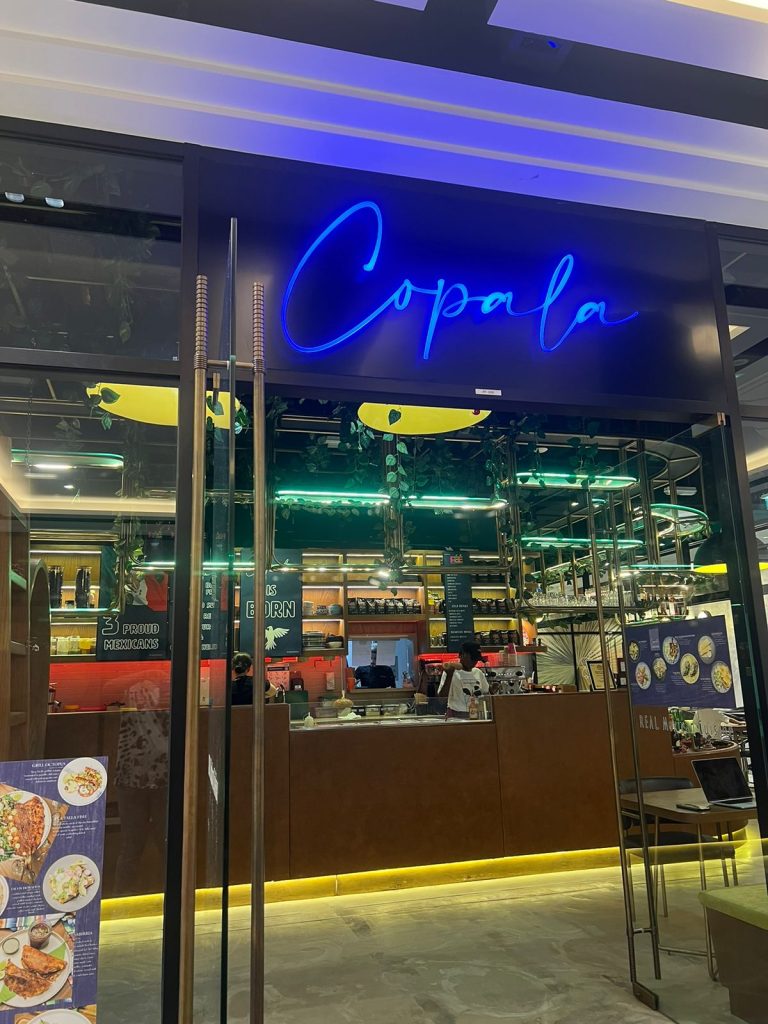 Many of us believe that Mexico is famous for its burritos, nachos, and tortillas, but this is incorrect, according to Chef Adan Morales Naranjo, Head Chef and Co-owner of Copala. Burritos and other similar foods are a part of Mexican culture; however, they are not the highlight of 'Real Mexican' cuisine.
The fundamental distinction between Copala and other restos is that it is operated by genuine Mexicans, from the owner to the workers. All the foods they offer result from their enthusiasm and love for culture. For Chef Adan, introducing Copala to Dubai is more about helping a fellow Mexican who has lived in the emirate for many years and misses the homegrown cuisine.
Copala was created in mid-October 2021 by a dream team that lives by a passionate daring to be different while remaining faithful to its roots and history. It tells the genuine tale of Mexico, which is only available in Dubai. Copala was founded by three of the proudest Mexicans in Dubai, Chef Adan, Mercedes, and Alberto, who met in Dubai and finally became friends.
The ambiance
The interior design is flawless. That is how the location and ambiance of Copala Resto may be described. It is intended to feel like home and is highly Instagrammable. In terms of the attractiveness of the place, a blend of modern yet colorful and traditional Mexico is nicely done. The seats and tables are excellent because they show the authenticity and hues of Mexico.
This is a must-see for everyone interested in experiencing the vibes of Latin culture. The location's music is played in Spanish, making it more vivid and sensory. If you want to fulfill all of your senses, go in the evening, about seven or eight o'clock.
Lights are perfect to create an effect on each food served.
Authentic Mexican dishes
Copala, unlike other restaurants, only provides a limit of 25 dishes on its menu. The rationale behind this is to make clients feel at ease. And on October 18, they will present a new range of cuisine inspired by the notion of Mexican home cooking. Because the food's flavor and components are mainly from Mexico, the taste will always be exquisite.
Trying the best of the most excellent food, the appetizers are exceptionally delicious, especially the Molotes, a banana plantain croquet loaded with refried beans and housemade requeson and topped with the legendary mole sauce. Guacamole, a Mexican avocado Hass, fresh tomato, coriander, onion, lime, and serrano chile, eaten with crispy totopos, is unique. All are fresh and guaranteed to have an excellent salt and pepper flavor combo.
The Tulancinguenas are loaded hard-shell tacos with turkey breast, yellow cheese, lettuce, cotija cheese, and salsa verde. This is one of their best starting tacos, wonderfully seasoned with just the right amount of meat within the tacos that people of all ages can appreciate. But keep in mind that it has a spicy flavor that is tolerable.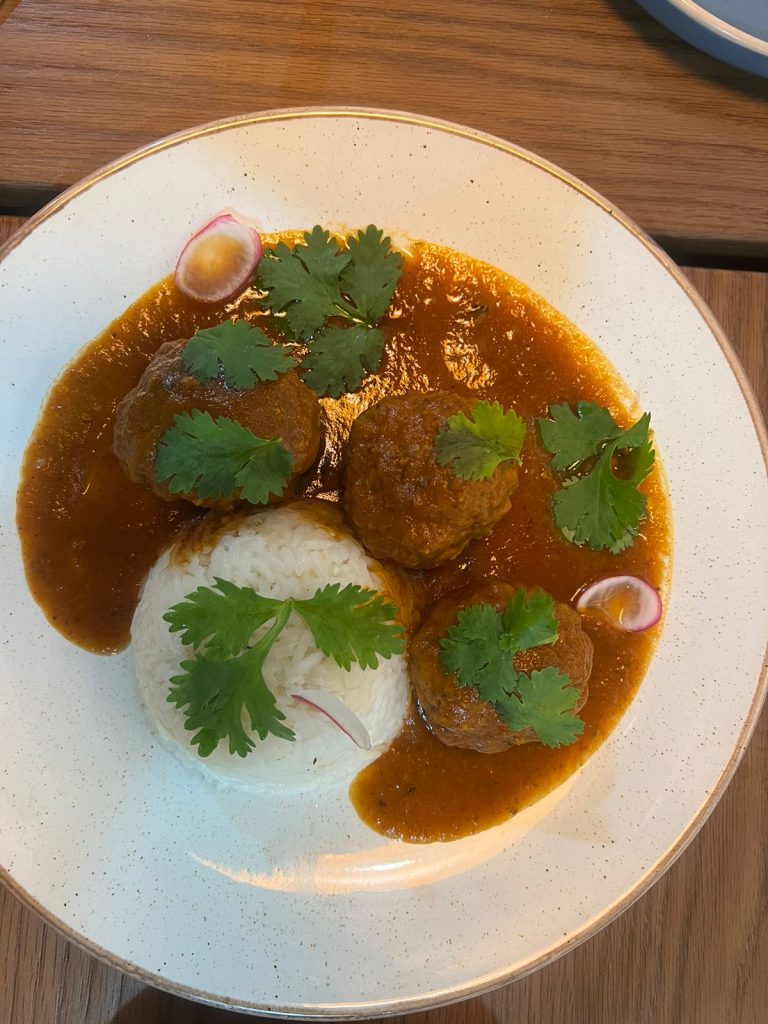 Let us review the main dish, served hot and has the nicest presentation. At first glance, it will appear to be just another meatball in town, but once you taste it, you will understand how Mexican mothers prepare exquisite dinners for their families. This main course is known as Albondigas Al Chipotle, a traditional Mexican mother dish including the distinctive meatball stew with chipotle sauce and served with spring rice and tortillas. By the way, Mexicans do not wash their rice, which adds taste.
And, of course, the postres (dessert), the Grandma's flan, a handmade flan served with Cajeta or goal milk caramel and red fruits and berries, is a must-try. What's great about this dish is that the sweetness is just enough to tickle your taste receptors. Unlike other flans in town, this one is sweet and loaded with caramel.
Where can I find Copala?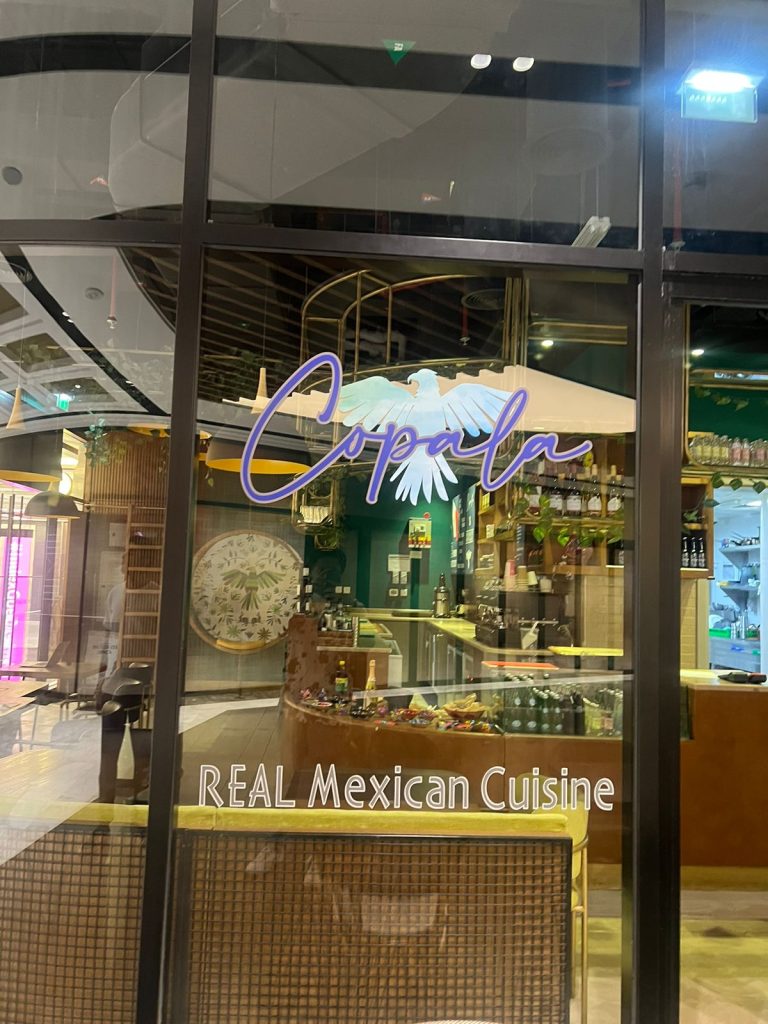 If you wish to go there, the address is Unit 206, R1 Index Mall (Index Tower)- Al Mustaqbal St. DIFC- Dubai. It is open from 12 p.m. to 10 p.m.; however, the final order can be accepted at 9:30 p.m. They also accept order online through Zomato or even in their website.