La Chaux-de-Fonds: The partnership first revealed in early 2021, and indeed, genuine friendship formed between Girard-Perregaux and Aston Martin has led to the creation of a new timepiece, the Laureato Chronograph Aston Martin Edition.
Its styling masterfully plays with shapes, textures, and light, tailored to those who appreciate luxury and performance. Collectively, the two companies have over 330 years of amassed know-how, something that is evident when appraising both firms' creations. However, while they respect their heritage, they share a resolutely forward-thinking outlook.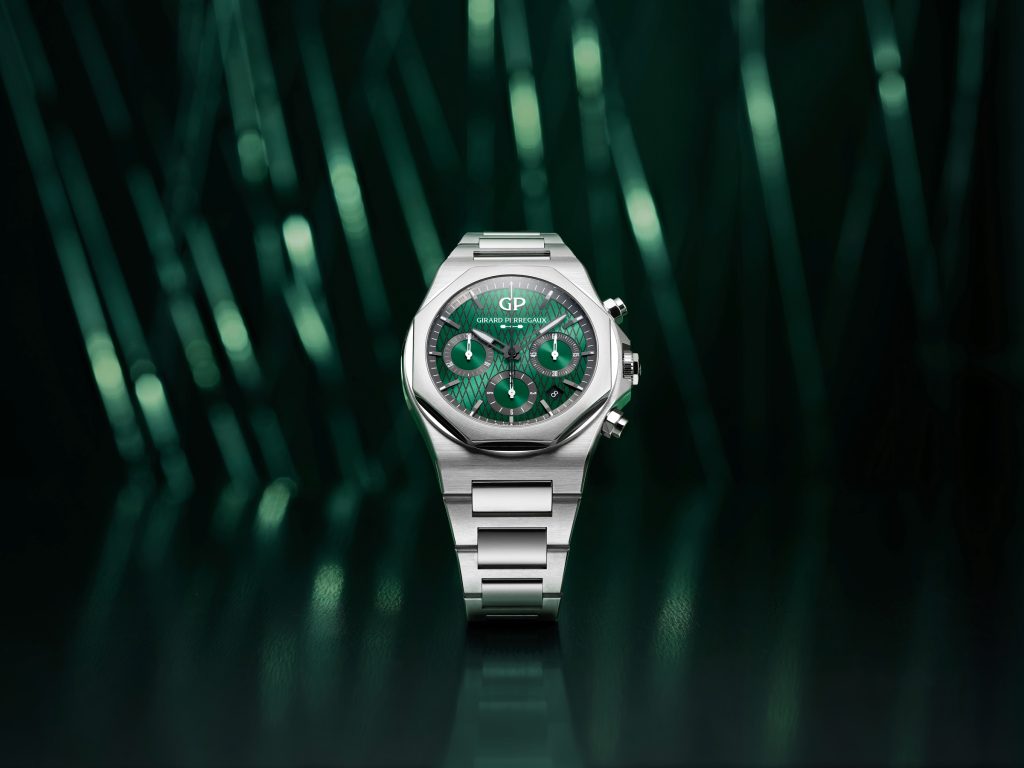 Back in the early 1900s, various colours were assigned to racing cars to distinguish the different nationalities of the teams. As a result, French cars were presented in blue, Italian cars were famously red, Belgian cars were yellow, German cars were silver, and British cars were dressed in British Racing Green.
As a British marque, Aston Martin adopted green as its racing colour with the most famous example being the Aston Martin DBR1 that won the 24 Hours of Le Mans in 1959. From that car to the modern day Formula 1® car, Aston Martin's racing color has remained green.
The Laureato Chronograph Aston Martin Edition is the latest creation from Girard-Perregaux, made in collaboration with Aston Martin Lagonda. Its dial is suffused with a delightfully decadent application of what is now known as "Aston Martin Green", achieved by painstakingly applying paint twenty-one times to the dial, forming seven distinct layers of paint as a result.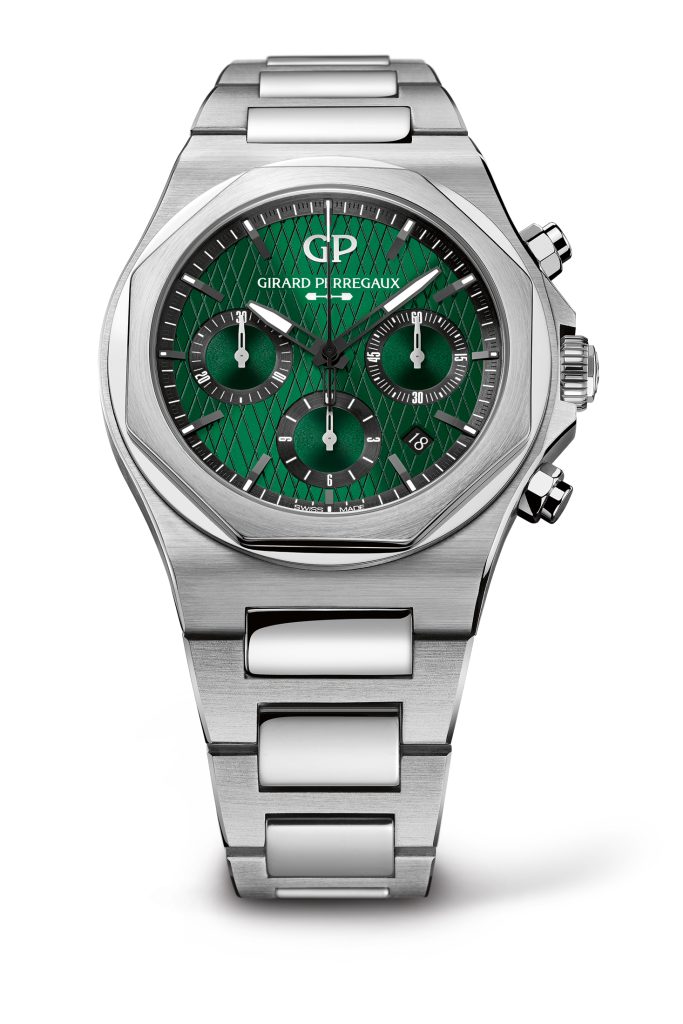 The automotive influences also encompass cross-hatching, a diamond-like pattern first seen with the carmaker's 'AM' logo (1921 – 1926). This motif was also inspired by the quilted seats found in the British brand's numerous high-performance sports cars.
Patrick Pruniaux, CEO of Girard-Perregaux, said, "Our Manufacture has a long history of collaborations, beginning with our founder Jean-François Bautte who brought different "établisseurs" together under one roof, effectively creating one of the first Manufactures as we know them today. Not only has our partnership with Aston Martin yielded two exceptional timepieces now, it is indeed a meeting of the minds and marks the beginnings of a true friendship between both brands and our teams. The Laureato Chronograph Aston Martin edition is evidence of that mutual understanding and shared philosophy."